Nepal Earthquake: Teacher Top Trumps fundraiser
As we mark six months since the devastating earthquake hit Nepal, Stephen, a student at St Columba's College, describes his unique fundraising idea to raise money to support people affected in Nepal.
The earthquake in Nepal was truly devastating, and when I heard of the suffering that these people were going through in the aftermath I was moved by the resilience that they showed.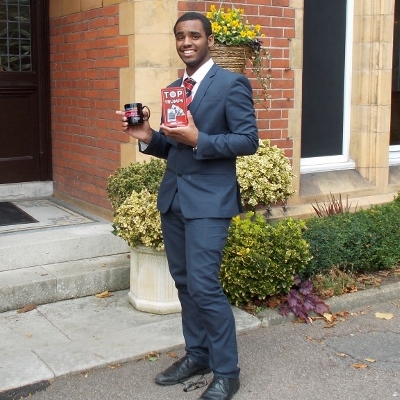 I knew that CAFOD, our College's charity, would be equally moved and their amazing volunteers wouldn't hesitate to help. I wanted to do all that I could to support them, so I got to work brainstorming ideas. I knew it'd have to be something more ambitious than a bake sale or a bucket brigade, something that wouldn't be forgotten the next day, something that would get the whole school involved.
Read about CAFOD's work in Nepal, six months on.
The easiest way to get word around a whole school is through the staff, and I needed something that people would give money for. The students and staff of St Columba's are often very philanthropic, so many of them had sent off donations privately. I needed a product that I could sell.
Teacher Top Trumps. It wasn't new, it wasn't original but I knew it'd work. I wasted no time, every second that I wasn't revising or sleeping I was focusing on the Top Trumps. It was by far the biggest solo project I had ever worked on.
I made a prototype with 7 categories and 1 unique fact or funny about each teacher. The categories were: Years teaching, Scariness, Banter, Accent, Tolerance, Authority and Trendiness. Originally I had asked the teachers to fill out what they thought of themselves – which was interesting to say the least! Needless to say the results had to be written, not only for the sake of accuracy but to make the game playable, unfortunately not every can have a 10 for Banter! I got a focus group of around 11 boys from each year group to fill out on online survey, which had mixed results. In the end I just combined two results and used Microsoft Excel to split them evenly.
Selling them was easy, until we sold out on the first day. To this day, three and a half months later I am still printing more packs (Mr Leadbetter, if you're reading this, it's on the way!). Overall I must have sold around 200 individual packs, which I was really impressed with, while I could have potentially sold a lot more, I also had GCSE exams to complete.
Overall, it was a great experience – planning, making and selling my own product, all for a great cause. It has opened my eyes to some great potential career options.
Inspired by Stephen's entrepreneurial idea? Find fundraising ideas here!
Finally, I would like to say a huge thank you to CAFOD for all your great work helping the people of Nepal. This project would have been nothing without you.
As the winter approaches, thanks to the funds raised by the Catholic community, including by students like Stephen, CAFOD's partners Catholic Relief Services and Caritas Nepal are delivering winterisation kits – including blankets, tarpaulins, foam mats, and grants for clothing and fuel – and are preparing to reach 30,000 people. In Rasuwa District, Cordaid is coordinating the distribution of gas stoves, blankets, lamps and bamboo beds to 2,250 people who are living in temporary camps after their villages were destroyed. Read more about what we're doing here.