Lent Hope Journal: Reflecting on my Lent journey
Ellie is CAFOD's PR Officer. This Lent, she has doubled her cycling to work and will give what she saves on travel to CAFOD's Lent Appeal. Today, her personal Lent journal focuses on her Lent journey.
Lent is one of my favourite times of year. It's a time for reflection and living simply, and marks the ever-welcome transition between winter and spring. Ash Wednesday is often cold and wet, but by the time Easter Sunday arrives, the nights are getting longer, the daffodils are in full bloom and my winter clothes have been packed away.
Lent is also one of the most important periods in the CAFOD calendar. Our fantastic supporters – school and youth groups, parishes and individuals – pull out all the stops to come up with unique fundraising ideas to raise as much money as possible for our Lent Appeal. Romero House – CAFOD's London office – is a hive of activity and updates on how the appeal is going are bound to put you in high spirits.
Many of my colleagues have embarked on Lent challenges this year – either doubling something up or cutting something out: Ffion and Laura have doubled their baking, keeping me stocked in sweet treats and raising funds in the process; Mariacristina's delicious Neapolitan dishes have been the talk of the town during lunchtimes; and Mark has cut out eggs, dairy, and honey (he's a vegetarian so it's no mean feat!).
Lent cycling challenge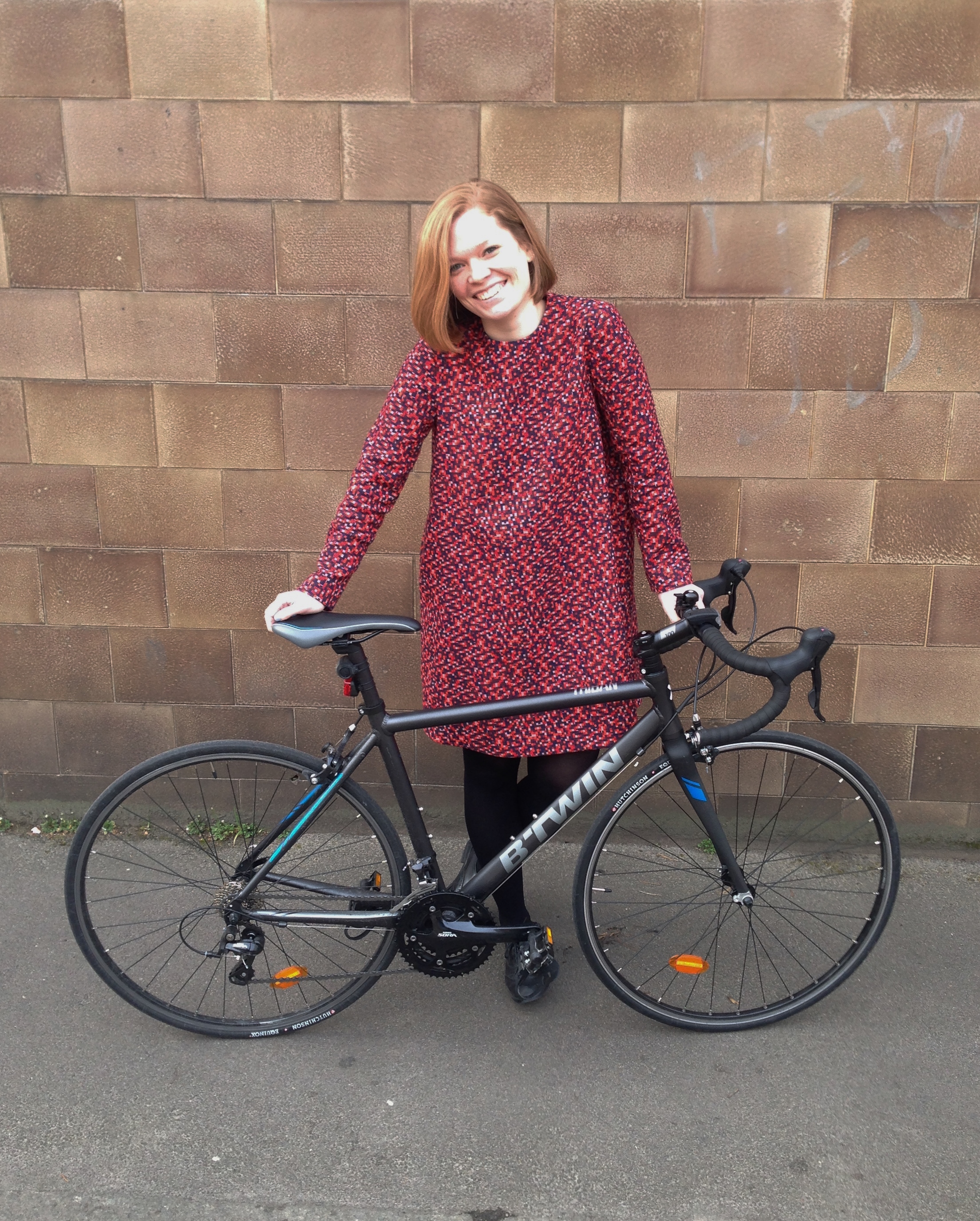 I've been meaning to start cycling to and from the office since I began working at CAFOD…which was four years ago. Somehow I always found an excuse to get the bus – it's too cold, my bike's not good enough, the London roads are scary… This Lent, however, I finally got back in the saddle and am donating the money I save by cycling to CAFOD's Lent appeal. And I have a great incentive to hop on my bike each morning as the UK Government will be matching my donation pound for pound.
Donate to CAFOD this Lent and every £1 you give will be matched by the UK government, up to £5million
Ups and downs
It hasn't all been plain sailing. I fell off my bike on the first day of cycling, and was left fairly bruised and grazed. However I was determined to keep going. I felt that if I stopped, I wouldn't just be letting myself down, I'd be letting down the entire CAFOD family. I've really grown to love cycling and have become more and more confident every time I get on the bike. I'm saving money and feeling healthier than I have for a long time. On top of that, cycling has been a great way for me to support CAFOD's One Climate, One World campaign as I've been reducing my impact on the planet.
Find lifestyle changes you can make to care for the planet
Keeping a hope journal
Cycling isn't the only thing I've taken up this Lent. I last kept a diary when I was a teenager, but this year decided to write in a hope journal every day of Lent – some of which I've shared on this blog. Keeping a journal has given me the time and space I needed to reflect on the true meaning of Lent. It's been a place to consider the values I live by, the blessings I've enjoyed throughout my life and the people and things which make me happy.
I've been lucky enough to visit CAFOD projects in Kenya and Uganda, and though we may be separated by miles of land and water, the people I met on those two trips – their smiles and stories – will remain with me forever. It's the most wonderful feeling to know that the money I've raised this Lent – which has double the impact thanks to the UK aid match scheme – will help communities like those I met during my trips.
Please give what you can this Lent. Every £1 you donate will be matched by the UK government, up to the value of £5 million.
What did you cut out or double up this Lent? Have you had set-backs? What do you feel you've gained from the experience? We'd love to hear from you! Send us a message in the comment box below or on Twitter, Facebook, Google+ or Instagram.