Lent 2016: 7 ways to survive a 10 litre water challenge
Ffion works in our digital team. This Lent she's challenging herself to live on just 10 litres of water a day for a week to raise awareness of the CAFOD Lent Appeal.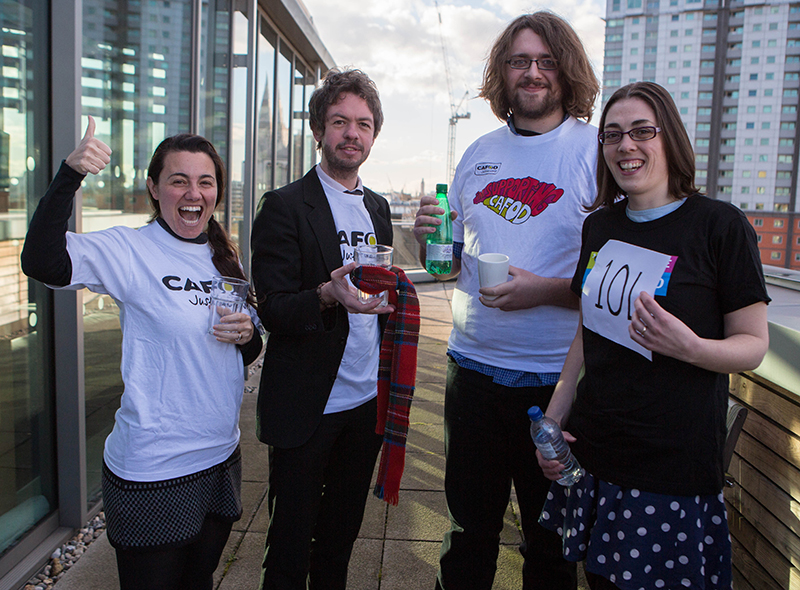 When I first heard that people like Proscovia, a young girl from rural Uganda, sometimes live on 10 litres of water a day I thought, "that's not too bad". I've heard we humans are supposed to drink about two litres of liquid a day to stay healthy, so that's a whole eight litres to clean your teeth and wash yourself. And wash your dishes and do your laundry. Oh, and then there's flushing the toilet as well which, I've since discovered, uses at least four litres of water!
Far from thinking that 10 litres of water is sufficient, I'm now quite worried about my Lent challenge. I've done some research, which taught me that 10 litres is less than 10% of what we normally use per person per day in the UK. Washing things – yourself, clothes and laundry – seems to be where we use (or waste) the most amount of water so that's what I think will be most difficult.
Please donate to our Lent Appeal
Ground rules
I'm starting my challenge tomorrow (4 March) so I've set myself some ground rules and have been thinking about little 'tricks' I can use to stop myself from using water when I don't need to.
Cooking takes up water, especially boiling rice, potatoes and vegetables so I'll be planning a week of baked food and steamed veg
I love a long, hot shower but I'll swap it for a jug and a flannel
I thought about drinking lots of milk and juice instead of water, but that would be cheating so any other liquid I drink I'll throw away the same amount of water
I've technically got enough clothes and crockery not to need to wash them during the week, but that would also be cheating so I'm going to reduce the number of utensils I use when cooking and I'll re-wear some clothes
I'm not sure if it's cheating, but I'll probably end up using perfume and dry shampoo  as substitutes for washing myself and my clothes
Any time I use water for washing I'll collect it in a jug and save it for 'flushing' the toilet
However, I imagine I'll be drinking less than normal so hopefully that will mean fewer trips to the toilet!
Getting started
I'm sure my challenge will be tough, but I'm excited about getting started. I know the challenge won't show me exactly what it's like to live in rural Uganda – I won't be spending my whole morning fetching the water from a river or worrying about the diseases I could catch from it – but I hope it will give me a deeper appreciation of what it's like to have to think about water all of the time. I definitely take water for granted and, although I don't feel like I waste water, I think this challenge will prove me wrong!
If you've got any tips to help me get through my challenge, or want to set me any more ground rules please leave a comment below. To see how I'm getting on with my challenge visit CAFOD on twitter or watch my videos on YouTube
Proscovia in Uganda now has access to clean, safe water via a pump in her village so she doesn't have to live on 10 litres of water a day. This Lent we're raising money so that no one has to live on 10 litres a day, unless they choose to do it for a Lent challenge. This year the UK government are matching all donations to the Lent Appeal up to £3.5 million so your money goes even further.