Reflections on returning to church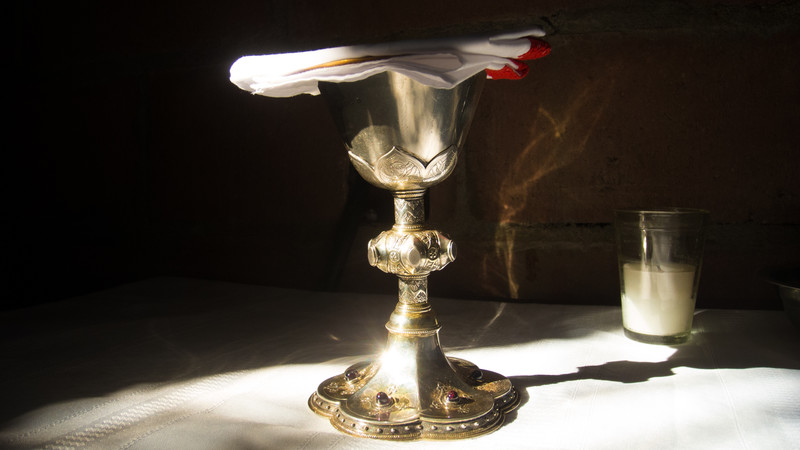 Francis Stewart from our Theology team reflects on what it has been like returning to Mass after the coronavirus lockdown.
I've been acting as a steward for the re-opening of the local Catholic church in the past few weeks. There is now a Mass on Saturday night, for limited numbers of households, and an hour for prayer in front of the Blessed Sacrament on Thursday mornings.
I stand in the strictly-cordoned and clinical environment of the church building, with a clipboard and the smell of alcoholic spray in the nostrils. It feels a long way away from the mystical love-feast that Jesus initiated at the Last Supper.
No singing, no sign of peace, no sharing of the same cup, no loitering afterwards for coffee…and attendance by booking only! Lost is the sense of the Sabbath as a languishing in-between time where the week ahead can marinade in the week just past.
Of course this is absolutely necessary if we are going to safely ease back into public worship. And I am nonetheless glad to be witness to this.
Rather than being a haven of escapism, it feels as if the sacred space is itself touched and affected by the global situation, wounded almost. Believing that God, and therefore hope, transcends this horrible virus is not the same as believing that God is aloof to our pain.
Remaining present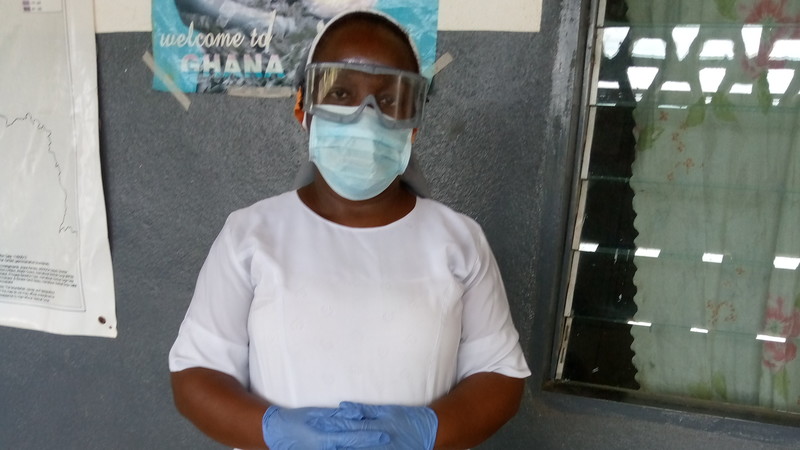 Sister Gertrude runs The Handmaid Sisters Maternity Clinic in Sierra Leone. She witnesses on a daily basis the extreme difficulties that the coronavirus brings to women who are already facing, in childbirth, some of the most challenging moments of their lives. "We've also realised that many maternal health outcomes are suffering because people are still afraid of Covid-19 and the stigma," she says.
Although even some mothers in need of care have been afraid or unable to go to the clinic, the Handmaid Sisters remain present. They are enabled to do so by CAFOD's supporters' donations, which have funded PPE materials.
Hearing from Sister Gertrude gives me hope. The healing that partners like The Handmaid Sisters can offer seems a kind of eye in the storm in which people can take refuge. Perhaps God is with us in this sense, not staying apart from a storm which rages all around, nor being overcome by it, but accompanying us in it.
Make a regular gift to help communities rebuild from the effects of coronavirus in the long-term
Where is God in all this?
The gravelly-voiced Tom Waits once ironically sang: "God's away on business!" Many in the Catholic community are still shielding and can't go to church, some church buildings remain closed. For those of us who can go to church, perhaps we can only enter for personal prayer, subject to the health and safety regulations. It can feel like a strange and abandoned sacred space. And we might be tempted to ask "where is God in all this? Is he away on business?!"
But, in contemplating that these are the restricted, sterile environments that have been endured over the past few months by many of the poorest and most vulnerable people, as well as those working in these situations to earn daily bread, we can be reminded: God's business is with us, even in the most difficult of situations.
Join us in prayer for all those affected by coronavirus around the world