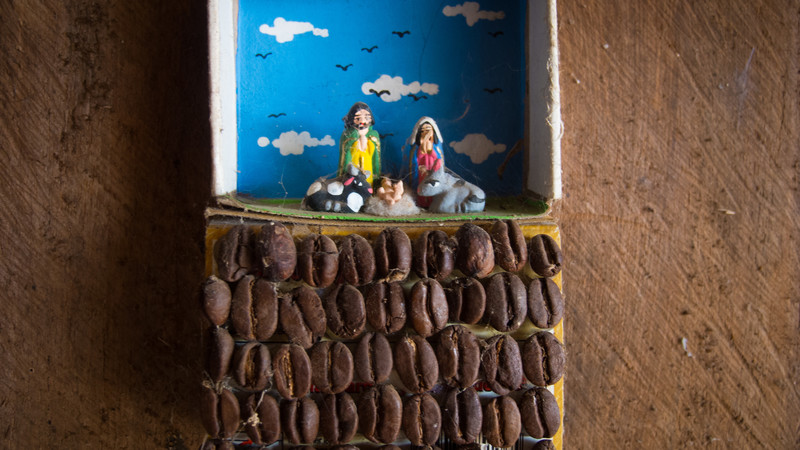 For the Feast of St Joseph, Caroline Stanton of our Theology team reflects on how the saint can inspire us to listen deeply and act with courage and compassion.
This week we celebrate the Feast of Saint Joseph, in a year dedicated to him by Pope Francis in his beautiful apostolic letter: 'With a father's heart' (Patris Corde).
At first, I wondered what I might discover in pondering the life of this saint, given the scant gospel material available for such a reflection. He appears only in a few stories at the beginning of the gospels and not a single word spoken by him is recorded. And yet he has such a crucial role in Jesus' early life and is so loved by the Church and the faithful.
While spending more time with this silent saint, I have discovered much that speaks to us on a deep level and to our world today.
Attentive listening
We know from the gospel of Matthew that Joseph is a "just man" who does not wish to expose Mary to disgrace when she is unexpectedly found to be expecting a child. He therefore plans to divorce her quietly.
However, on hearing the truth from an angel in a dream, Joseph immediately changes course and takes Mary as his wife. I think about how many of his own feelings about Mary – doubts, fears, anger – he must have had to overturn after hearing what the angel had to say.
The carpenter from Nazareth is a great inspiration in being both receptive and responsive to the Spirit. He listens deeply to the voice of God in his four revelatory dreams and courageously opens his heart, trusting in the word he receives.
We too are called to listen attentively, especially during this Lenten time of preparation: to the promptings of the Spirit in the wilderness, to the cry of the earth and of the poor. These six weeks of prayer, fasting and almsgiving demand of us that we not only reflect, but also attend to the great needs of our world. Are we brave enough to open our hearts, as Joseph does?
Take a short time each day to listen and reflect with our Lent Calendar
Sleeves rolled up
What I like about Joseph is that he does not just listen. He acts.
Three times, the gospels tell us, "He rose up!" In response to God's call, Joseph acts with what Pope Francis calls "creative courage," always able to "turn a problem into a possibility", transforming a stable into "a welcoming home for the Son of God come into the world" (Patris Corde: 5).
We see in Joseph a humble, apparently ordinary man, yet one who is ready to go to exceptional lengths to protect and provide for others.
In response to his dream after the Nativity, he does not return home with his wife and her astounding newborn child but leads his family into an unknown country to escape almost certain death. He is the steady guide in times of trouble who takes them to safety in Egypt, following the path set by God.
After this extraordinary year of the pandemic, looking at the difficulties Joseph faces reminds us that God leads us through the darkest times. Joseph teaches us a profound truth, says Pope Francis: "that amid the tempests of life, we must never be afraid to let the Lord steer our course" (Patris Corde: 2). It is a matter of trust.
Joseph the Worker
On settling in Nazareth, the saint disappears into a hidden life of love and service. We never discover his fate. Yet enough has been told to draw us to the figure of Joseph the Worker, who serves and who protects.
As I dwell on his example, I give thanks for all who work quietly but constantly in the service of the poorest and most vulnerable in our world, especially during this time of great global crisis when those who are pushed aside must claim our special attention.
Joseph, explains Pope Francis, "encourages us to accept and welcome others as they are, without exception, and to show special concern for the weak…He is the 'Father of orphans and protector of widows' (Ps 68:6), who commands us to love the stranger in our midst" (Patris Corde: 4).
In this month and year of St Joseph, may we be people who are able to listen and trust, who face life's difficulties with creative courage, who protect the disadvantaged from the dominant and who work to build a welcoming, inclusive and just society.
Join us in working to help build a more dignified and sustainable post-pandemic world

"It does not matter if everything seems to have gone wrong or some things can no longer be fixed. God can make flowers spring up from stony ground"


Patris Corde: 4

St Joseph, pray for us