With the approach of warmer weather – take advantage of the sunny days and take on a Summer FUNraiser for CAFOD!
Set yourself a sporting challenge and join the Lionesses this summer as you go for gold! Or get in the spirit of Wimbledon and host a strawberries and cream tea party or maybe a teddy bear's picnic for the younger children to join in the fun.
Get involved in the FUNraising! or visit our A-Z of Fundraising for more exciting ways to support CAFOD's work with some of the world's poorest and most vulnerable communities.
Your efforts will be help families around the world who are vulnerable to the effects of the climate crisis and a broken food system because it does not need to be this way. There is enough food in the world to feed everyone – together we can step up to the plate and help our global family.
World Gifts
Give your Summer FUNraiser something to work towards with a World Gift. Raise funds on your own or as a group and you can buy: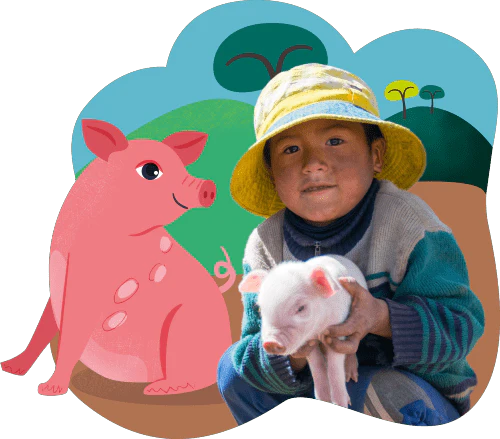 Whether you're looking for a gift for the eco-warrior in your life or something to empower young women and girls overseas, you can find all of these and many more amazing presents or fundraising goals on the World Gifts website starting from as little as £4!
From Waterford to Dungarvan for CAFOD
Having heard about CAFOD's work at school, last summer Aoife (aged just nine!) organised her very own Summer FUNraiser for CAFOD in her school holidays.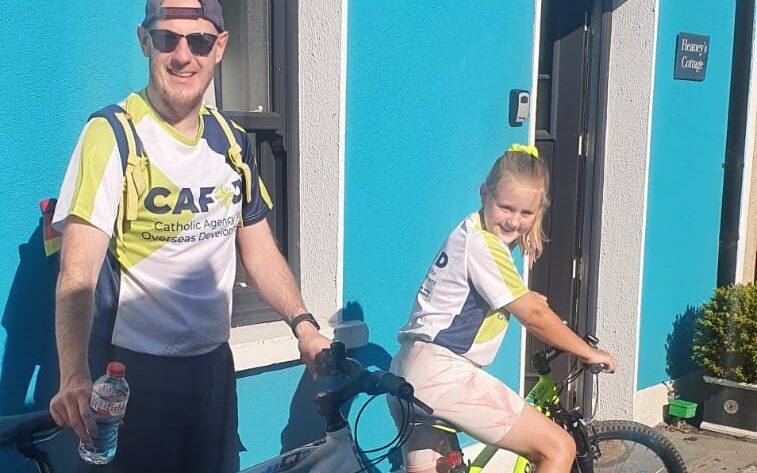 With Dad, Iain, she cycled an impressive 30 kilometres in one morning along the beautiful Waterford Greenway on the South-West Coast of Ireland.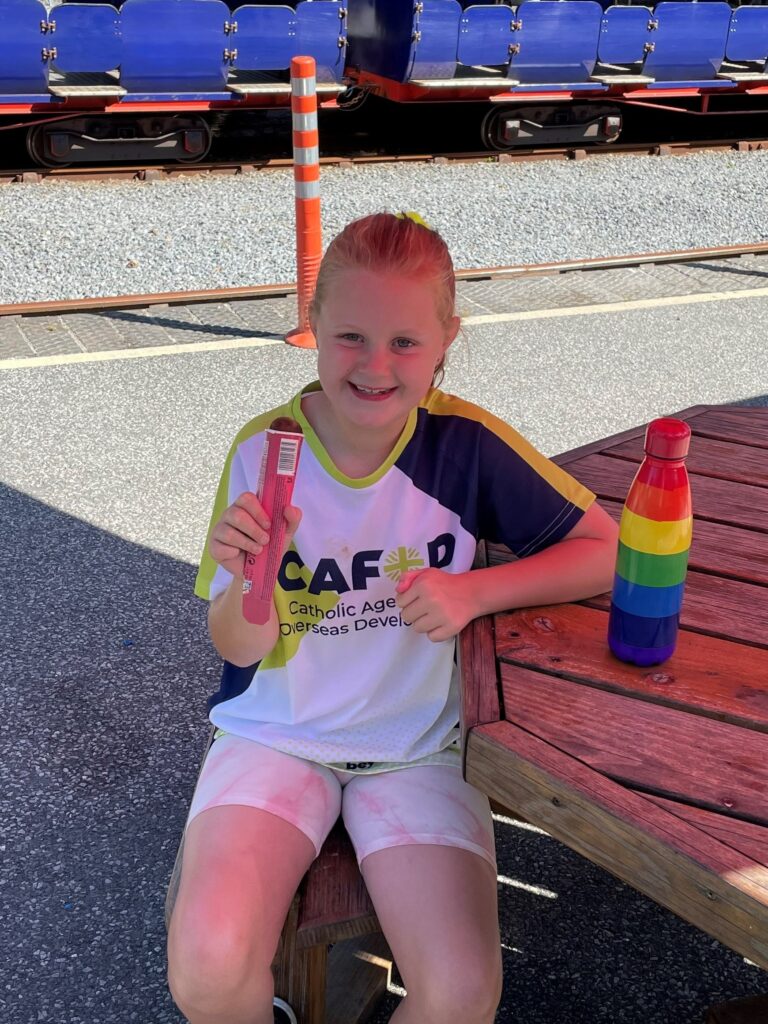 As well as enjoying stunning scenery (and the odd break for a refreshing ice lolly), Iain and Aoife also managed to smash their fundraising target by raising an amazing £393 for CAFOD's work with people struggling with poverty overseas!
When asked what she would say to someone considering doing a Summer FUNraiser this summer, Aoife replied:
"Think about the support you can provide to people and families maybe not so fortunate as us, and just do it!"
"All it takes is one good person to restore hope!"

Pope Francis
Last summer, it was their chance to be that one good person. This year, it could be yours! Don't miss out on the opportunity to restore hope to people living in poverty today.
Whatever you do this summer, have FUN, get active and raise FUNds for CAFOD!
If you have any questions or photos to share, please email events@cafod.org.uk.