Send us your stories from the Community Walk Against Hunger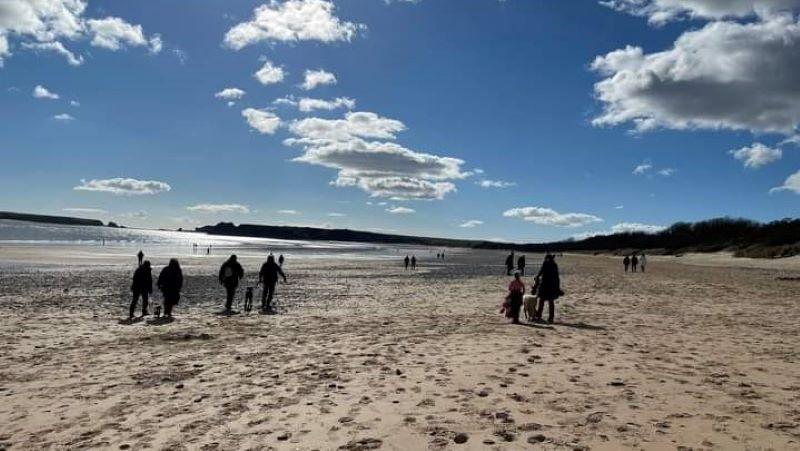 Join in with your parish and help stamp out hunger. Share details of your walk online and encourage others to join you – small acts of love make big things happen!
Your walk – your stories!
This Lent, parishes up and down the country are walking within their communities – raising funds to support the 200 million children whose lives are threatened by malnutrition. And – our social media channels are buzzing with excitement! Some parishes have already completed a walk – Holyrood & St Teilo's and St Bride's walked 310km round the beautiful Pembrokeshire countryside: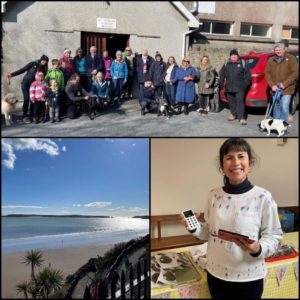 "The walk was great, with lovely sunshine plus tasty cakes at the end. … We've raised over £1300 – so it's definitely been worth all the planning and frantic emails!"
"So lovely to be together again … heart-warming"
"It's amazing what can be done when the parish comes together"
"This year's Lent Appeal … provided an opportunity to support the valuable work of CAFOD and to join in solidarity with so many who are living with extreme hunger every day … After nearly two years of being unable to get together … it was a most welcome opportunity to throw open the doors of the parish hall … and come together as a caring, sharing community."
Walking and talking
As well as planning routes – people are talking food! Talking about how there is enough to feed the world's population – if only the production processes and politics that govern distribution were fair and just. Together, we can walk, share this message – campaign for increased awareness and change – and make a difference to children like Lombeh.
Read more about Lombeh and our Lent Appeal
How to share your story
Mobile phone cameras and social media apps (WhatsApp, Tik Tok or Instagram anyone?) make it easy to stay in touch, share information, encourage one another and to celebrate our achievements.
We would love to hear your updates! Share them using #WalkAgainstHunger and @CAFOD and Email us at: events@cafod.org.uk.
St Anthony's and Holy Family Parishes, Preston walked 35km over 3 successive Mondays – in dedication to the memory of Deacon John Kilshaw. Following scenic landscapes along the Guild Wheel – meadows, canals, and a nature reserve – they've so far raised over £1000! Some of the walkers told us: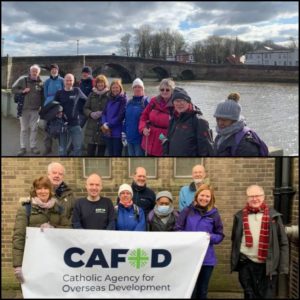 "I took part in the Walk Against Hunger because I thought it was a fun way to raise awareness and money for people less fortunate than ourselves"
"The walks have (let us) step outside the fast pace of life for a short while, and to experience the beauty of God's creation."
"I took part to enjoy two of the great gifts given us by God – the joy of the natural world, and of good companionship"
"We have enjoyed good weather and good company and are proud to have done a little to help others"
"I enjoy walking for recreation, but I realise that many in the world have no choice but to walk just to find water, food or work."
Sharing is a powerful tool
Share, share and share again – and watch your fundraising total grow and grow!
Facebook community group
Join our supportive online community – swap ideas, share stories and post about your Community Walk Against Hunger!
Download our Walk Against Hunger social media resources
Use our specially designed images and videos to promote and share your walk!
JustGiving
Fundraising pages on JustGiving feature built in buttons that make sharing your fundraising story easy – share directly to Facebook, Twitter or by email. There are also JustGiving Shareables – fun and customisable images and designs to really bring your page to life!
Walking and inspiring others!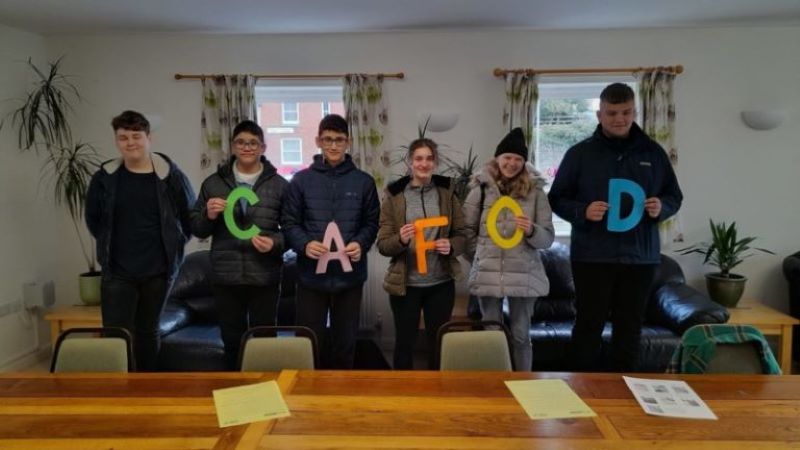 Confirmation groups from the Severn Valley Catholic Parish joined in with other members of their churches and communities – to walk 5km through the town and past Powys Castle Estate – to inspire change:
"Early in the Confirmation process, I challenged the group to take on a task in the parish that would show their willingness to get involved and use their talents for the community. … When the Walk Against Hunger was promoted, I thought that it would be ideal: it would show community involvement and educate and develop awareness of social justice issues. On the day of the walk, about 30 people showed up – only eight were Confirmation candidates, but they got to see that they were part of a wider family of like-minded individuals. … And … we made over £500!"
Helpful tips for your Community Walk Against Hunger
With thanks to one of our wonderful organisers – we hope these top tips are useful:
Combine the walk with a tea and cakes event.
Use Parish WhatsApp and email groups to encourage each other and keep the momentum going.
Promote the event in newsletters and notices.
Offer alternative options for participation – a group walk, but also … shorter routes, or run, cycle or swim – depending on ability.
Use JustGiving to collect sponsorship/donations – people can see the total rising and know that their money reaches CAFOD immediately.
Thank you – and keep sharing!
A big thank you to all our Walk Against Hunger participants! We hope you enjoy walking in solidarity for children like Lombeh – with your support, more parents can have the joy of watching their children grow up, strong and healthy.
Follow CAFOD on Facebook for stories of more inspiring walks