April 11, 2017
As Lent comes to an end, Step into the Gap volunteer, Charlotte Bray, who is currently volunteering at Newman Chaplaincy, reflects on her recent trip to Cambodia and how this has inspired her Lent challenge.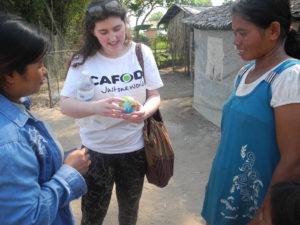 When I travelled to Cambodia, as part of the Step into the Gap programme, I went with the expectation that I would meet some incredible people. I never realised that the encounters I had would have such a transformative effect on my life.
While I was in Cambodia, I had the pleasure of meeting an incredibly strong and resilient woman called Suong, she taught me a profound lesson that has changed the way I view the world.
There is still time to apply to Step into the Gap
Continue reading "Step into the Gap: The power of an encounter"