Giving a charity goat this Christmas? All you've ever wanted to know about CAFOD World Gifts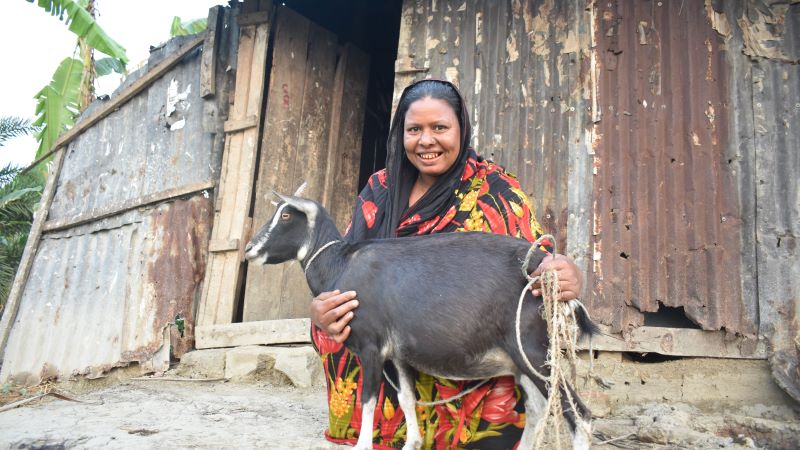 With just over a month until Christmas, Sally Kitchener in our Communications team answers some of your questions about World Gifts – CAFOD's virtual charity gifts.
With many of my friends and family searching for practical, ethical and meaningful presents this Christmas, particular in the face of lockdown, I've found myself talking a lot about CAFOD's World Gifts.
And it turns out that Christmas charity gifts, especially virtual goat gifts, bring up some rather tricky questions.
So, I've been finding out the answers to your top three goat gifting queries.
1. Will I find a goat on my doorstep?
When you buy a World Gift, whether it's a goat, mosquito net, or weatherproof crops, the gift isn't sent to you! It funds work in poor communities and helps families in developing countries.
So if you're buying the gift on behalf of a friend, don't worry, they won't end up with a goat on their doorstep one morning. Instead you can send them a card that explains which gift has been bought in their name.
You can choose to have the card posted to you, or if you're buying online you can provide a personalised message and we'll send it straight to your loved one. You can also download a pdf version to print off, so you can post it to your friend or give it to them in person. Or you can choose to have an ecard emailed directly to them.
A goat can provide 12 pints of milk a week
2. Is it ethical to give people live animals?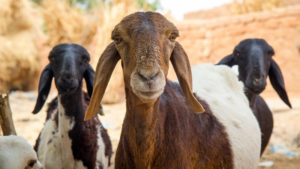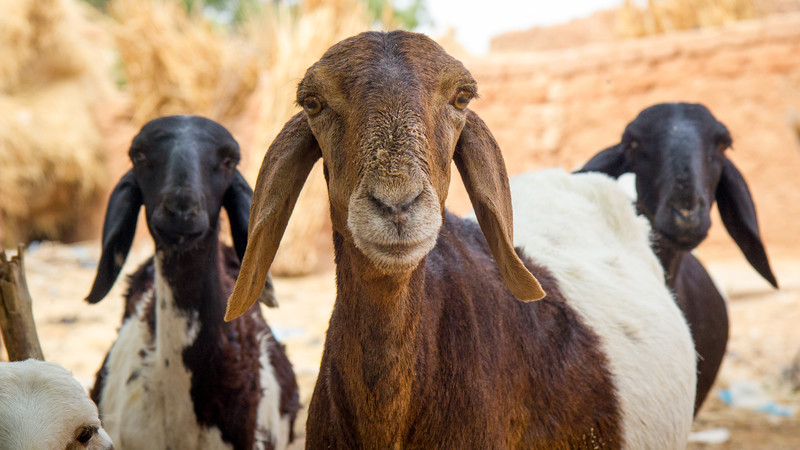 World Gifts like goats, chickens or cows also include training so that the family receiving the animal can learn how to care for it and keep it healthy. Animals provide nutritious eggs and milk that can be eaten by the family, with any surplus sold to make money.
For families that are reliant on growing crops to survive, these animals are an important source of food and income when the harvest has run out, or if the changing weather destroys crops.
We always give families an animal that has come from their local area – we never ship live animals (or other goods) overseas. This is important to support local economies, to ensure that animals are adapted to their environment, and for animal welfare.
See all the gifts in our animals and farming fund
3. Do I really buy a goat?
All World Gifts are real examples of CAFOD's work, based on current CAFOD projects. When you buy a World Gift goat, your donation goes into our animals and farming fund so that we can assess what each family needs most.
If a family doesn't have enough space to look after a goat, or the time to care for it properly, then it gives us the flexibility to work with the family to decide what support will be most effective for them.
Money in the fund could be spent on things like animals, seeds, fertiliser and farming training, but it will all go towards our work overseas with the world's poorest people.
Do you have any other questions about World Gifts? Let us know in the comments or on Twitter.