What precious items have helped you through lockdown?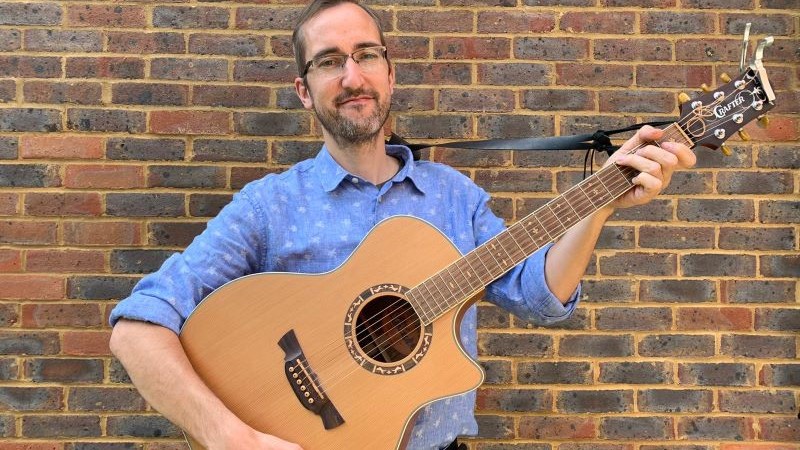 The global coronavirus pandemic is a defining moment for our generation. Some will remember the race to buy tins of beans and toilets rolls, the panic and fear – others will remember small acts of kindness, a loving community spirit, and the special items they treasured in lockdown.
As the UK tentatively emerges from months of isolation, Elouise Hobbs spoke with some of CAFOD's volunteers about the items that defined their lockdown journeys.
My knitting needles
Ellen Martin, 23, Birmingham, said: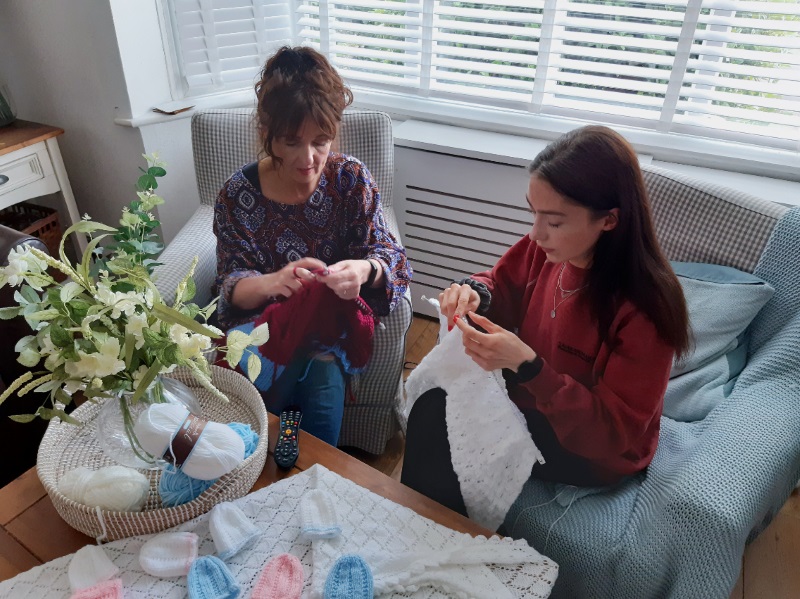 "Until a few months ago I was living and working in London as a government relations intern. Having to move back home to Birmingham so abruptly, and no longer being involved in Parliament, was a bit of a disappointment. But I decided to not let this time go to waste, and to spin the situation in a new, positive light.
"With all this extra time on my hands, I learnt how to knit with my mum. So far, we have knitted baby hats, booties, teddies and blankets for local hospitals. Deliveries of these products are in desperate need as the focus has been put to deliveries of PPE. Knitting is such an easy and fun project and I'm sure the new mothers really appreciate it."
My books
Thomas Kimaru, 52, a driver from London, said: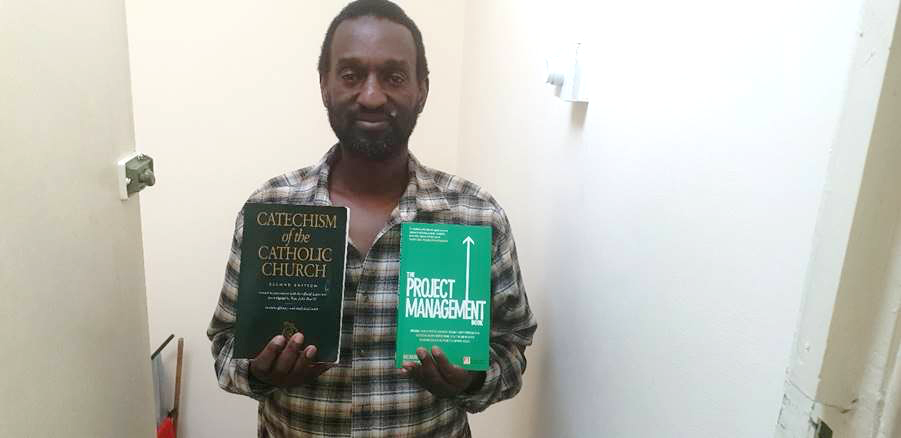 "We have started a Sunday service at home combining Roman Catholic, Church of England, and Pentecostal Christians, since we cannot go to our respective churches. I have been referring to the Catechism of the Catholic Church to help me share my faith.
"As a family, we are setting aside time each week to learn, read, and pray together with all gadgets switched off – something which would have been unbelievable two months ago!"
My mixing bowl
Samantha Hobbs, 52, a GP surgery receptionist from Cardiff, said: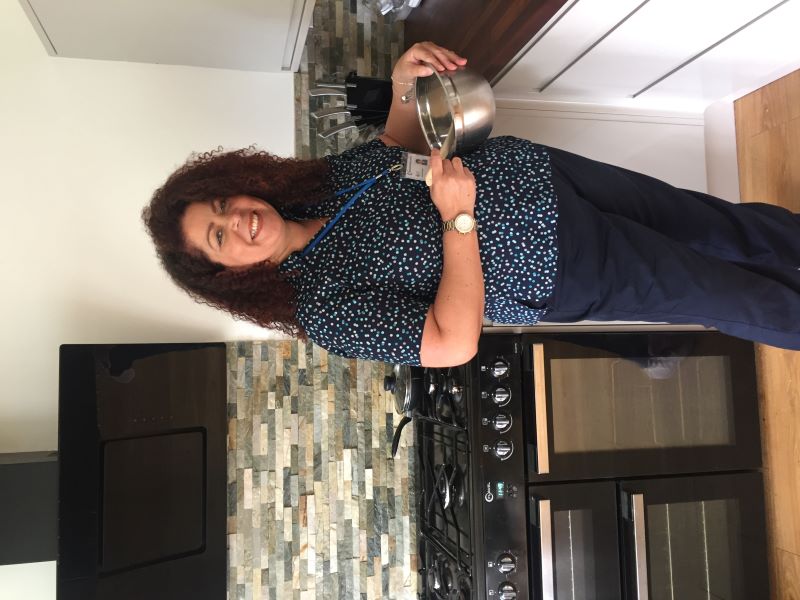 "After a long day of work, I like to come home and unwind by baking. I never imagined that I would be a front-line worker, so this whole experience has felt so surreal.
"When I bake, it brings back fond memories of when I taught my daughters how to make cakes. I'm lucky, as my youngest is isolating at home, but I worry about my eldest. She only lives a few miles away and used to come round every Monday for dinner. We still do Skype dinners but it's not the same as a hug. During the Easter holidays, I made her a cake. I just left it on her doorstep and drove away because I knew I would get too upset if I saw her. I'm counting down the days until we're all together again."
My dulcimer
David Ross, 75, retired, from Burnley, said: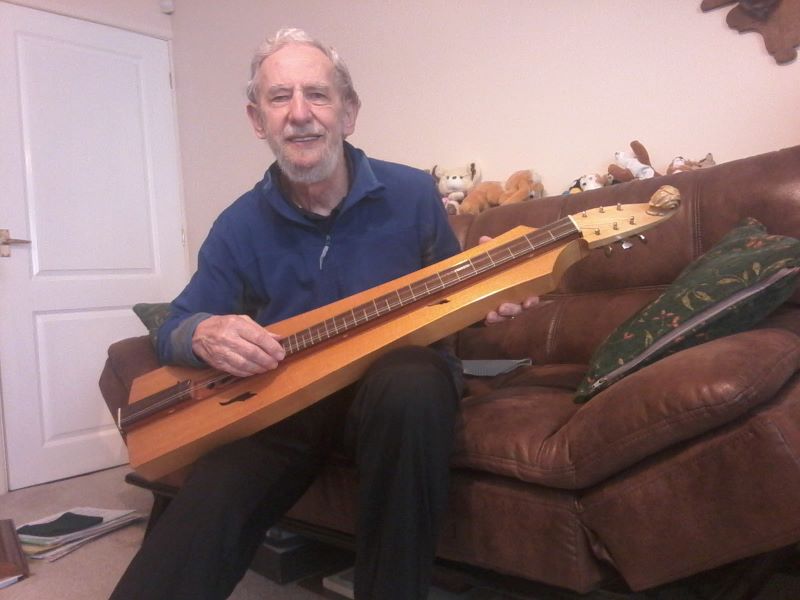 "This beautiful dulcimer was crafted for me 40 years ago. Its gentle sounds, its strange, haunting harmonies, once accompanied me on a slow journey through the mental isolation of severe depression. So, it shares my memories – and its friendship embraces me again in this physical isolation.
"My playing is also my prayer that hope will touch all who feel despair in these frightening times."
My bike
During lockdown, Alice Creswick, 35, from Cambridgeshire, embarked on a mammoth lockdown challenge with her two children. Together, they completed a marathon distance of 26.2 miles around their local town – all in aid of charity.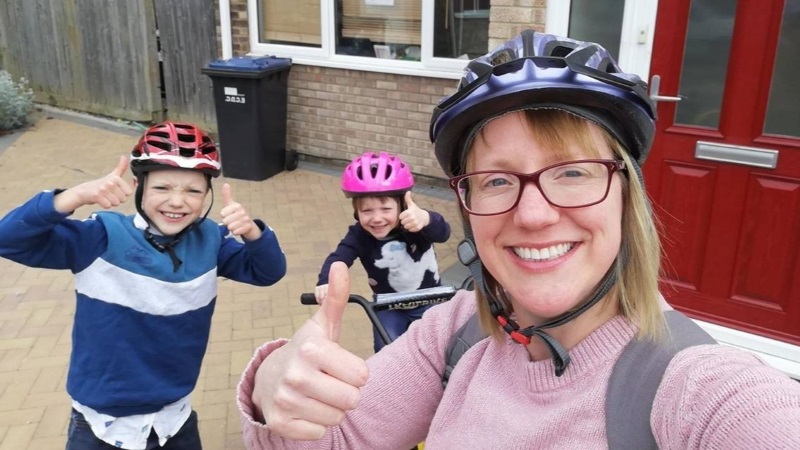 Alice said: "We really are enjoying the challenge as a fun way to contribute and help families around the world, while also enjoying time as a family. We've been out in the sun and rain and we feel so lucky to get outside – whether it's walking, running, cycling or even scooting!"
My garden
Helena Warwick, 58, a staff development officer, from Port Talbot, said: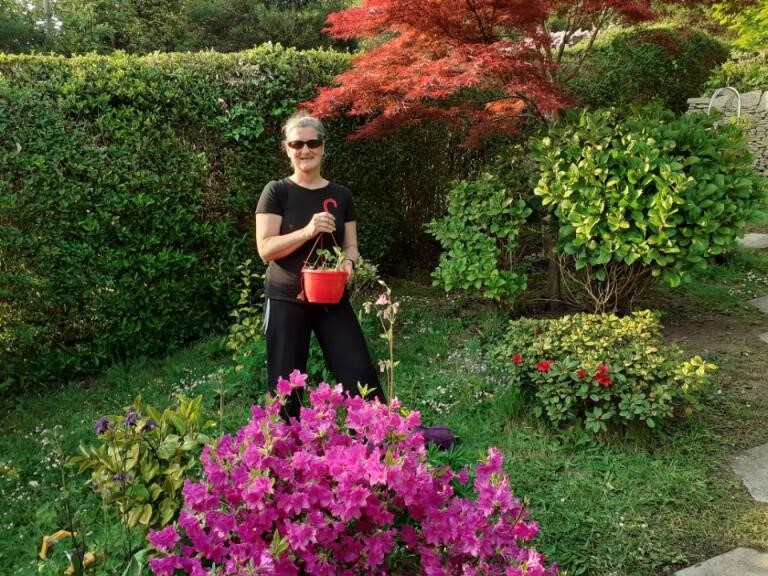 "Like many people I am working from home. And, to help deal with lockdown, I find that sitting in my garden every day for an hour brings peace. Being very busy in any work role, it's so easy to forget what we have. I feel lucky that I have time to appreciate once again my fabulous garden."
My guitar
Martin Brown, 44, a volunteer manager from Horesham, said: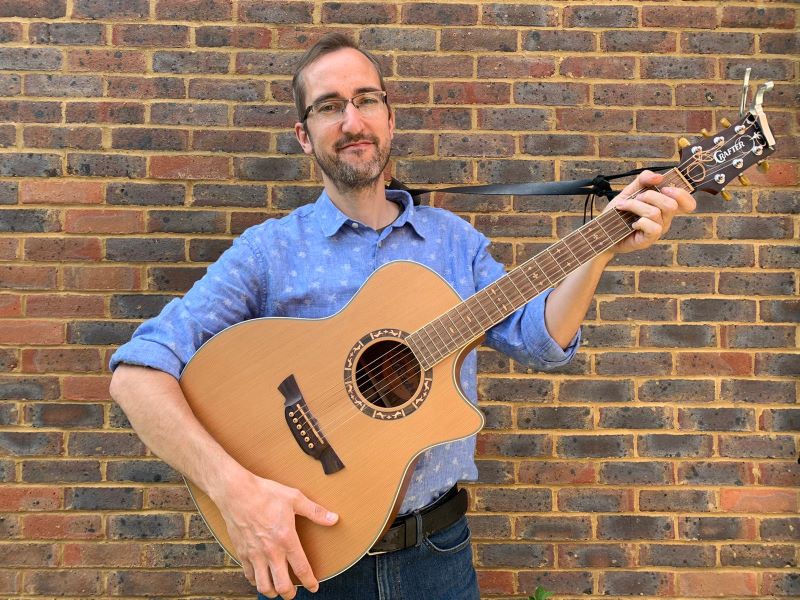 "Singing and playing my guitar can really lift my mood, or even let me know what other feelings are going on inside me. I'm no Paul Simon but it's such a good emotional release. It has also been really useful for helping me to lead the online children's liturgy that I help run every Sunday morning for CAFOD."
A pen and paper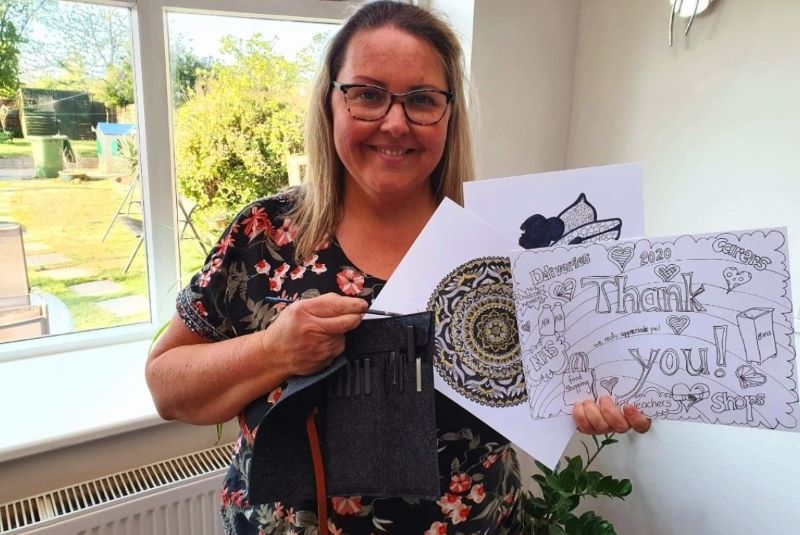 Andrea Dell, 48, a childminder and mother-of-three, from Formby, has been using her art supplies to create hand drawn cards. These are being sent out via a luncheon club to people who are on their own during lockdown.
Andrea explained: "Drawing is my happy place. It helps me focus on only that one thing. It relaxes me and makes people smile."
---
What have you treasured during lockdown? Let us know by sharing a photo and tagging @CAFOD on social media.