Supporting Kitui farmers with a Wessex Way bike ride challenge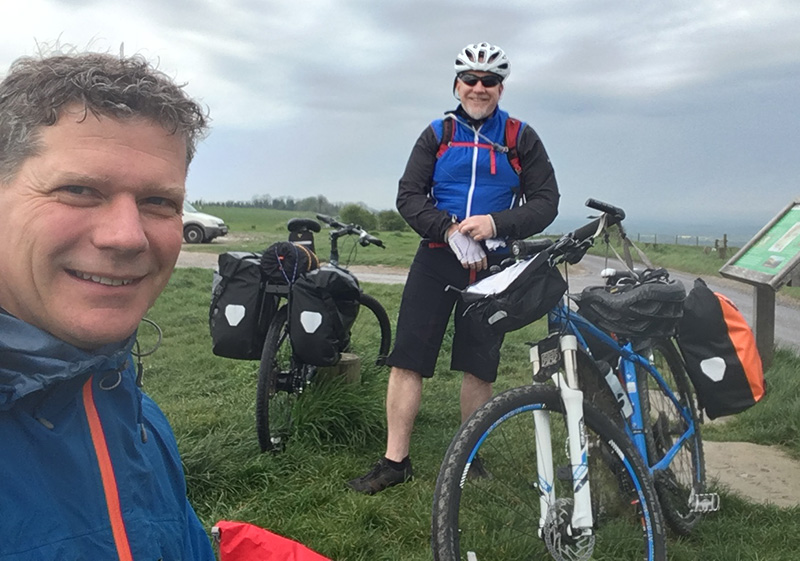 Paul Bennett is Executive Chairman at CAFOD corporate partner b:ssec. Here he tells us about the challenge he and Wayne Ward, Managing Director of b:ssec, took on in May in support of vulnerable farmers in Kitui, Kenya.
What do you do when you've just cycled 187 miles off-track over three days?  Plunge yourself into the icy sea of course! Taking a cooling dip off the Eastbourne coast was an exhilarating end to a tough but amazing 3 days.
There's still time to sponsor our Wessex Way challenge
All those months of evening training rides after a hard day's work paid off.  Wayne and I not only completed the Wessex Way challenge we'd set ourselves, but finished in good spirits and in not too much discomfort! And the guilt-free cream tea before the train ride home was the icing on the cake.
There were tough moments of course, particularly on the very bumpy trails. And cycling from 7am-to 7pm is, let's face it, exhausting. But what really helped in those hard-going sections is knowing that our aching muscles were helping to support vulnerable farming families in Kitui, Kenya, to grow enough food and earn a living.
Thinking about Kitui
CAFOD's partner, Caritas Kitui, is working with the farmers to plant seeds, to terrace the farms and reshape the landscape to keep rainwater where it is needed most.  The families are also being supplied with solar-powered irrigation kits and sand dams to collect rainwater.
Meet the community in Kitui which has been bringing water back to their community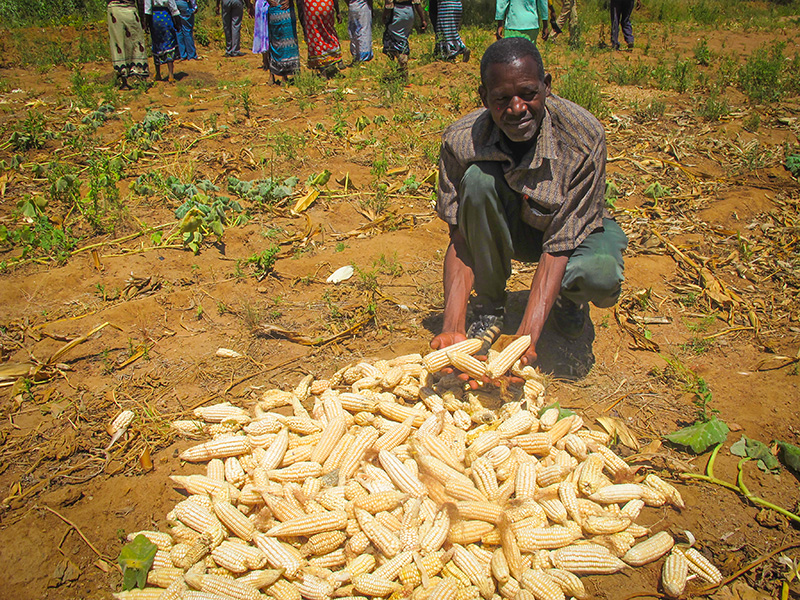 It's important to me that I, and my company, have this project to follow and support.  Our business at b:ssec is to help our clients run their services and their buildings sustainably, for the sake of that business, our planet, and all our futures.  It is long-term work; there are rarely quick fixes!  Following the food security project in Kenya fits with that long-term, global perspective. That's why we are proud to support it, and to help make a practical difference.
Doing practical challenges like this in support of the project is also great fun! Extremely hard work, yes, but a really good team-building opportunity and a fantastic life-time memory.  And now that the aches and pains are over, I can mull over next year's fundraising challenge!
Sponsor Paul and Wayne's Wessex Way challenge