Speak Up climate lobby – making my voice heard
Sarah Hagger-Holt, CAFOD's Campaigns Engagement Manager, tells us about her experience at the Speak Up climate lobby.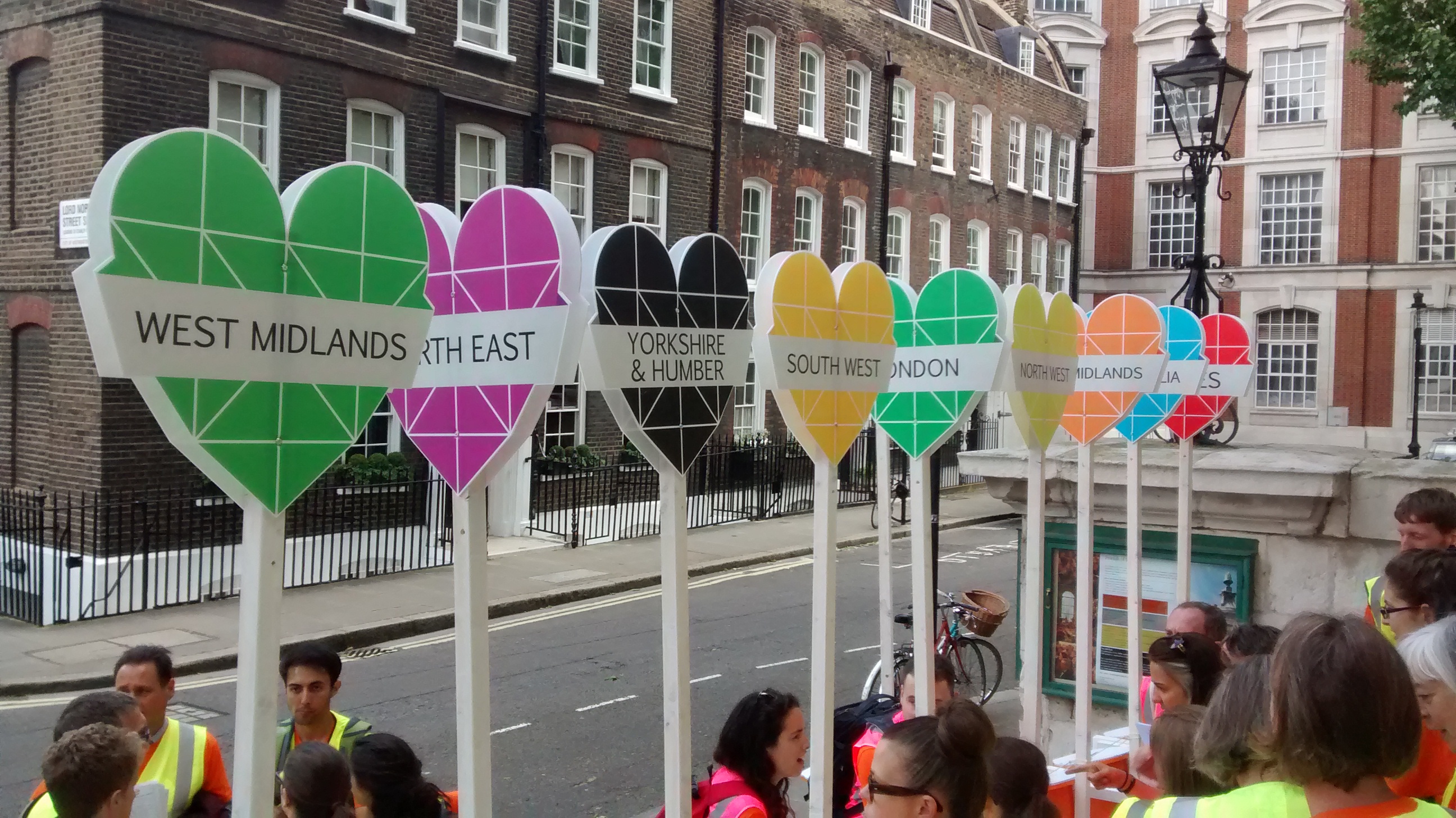 On 17 June, 9,000 people came to Westminster to speak to their MPs about climate change as part of The Climate Coalition Speak Up For the Love Of lobby of Parliament. They came in twos and threes or in coach-loads. For some it was a simple tube ride, while others got up before dawn or even travelled down by overnight bus. They came from almost every UK constituency.
Couldn't make it to the lobby? It's not too late to speak up
I spotted many familiar faces from past marches and lobbies, as well groups of schoolchildren experiencing their first taste of campaigning for change. I saw parents with their babies sleeping in slings, and caught up with a group of Sisters, all well into their 70s, having the time of their lives waving their banners and chatting to other CAFOD supporters.
It can be lonely to be a campaigner
It can be lonely to be a campaigner. I sometimes feel that my voice is tiny compared to the global systems that dominate our world. But this was a day when we were strong: in numbers, in diversity and in commitment for a world where all can flourish.
It was less a demonstration and more a conversation, or rather hundreds of separate conversations. The sheer scale of the lobby meant that only a handful of people could meet their MPs inside the House of Commons itself. Instead, MPs of all parties left the grand Parliament building, and sat or stood with their constituents in the park, by the river or at the roadside. It was our day. They were here to listen to us.
Knots of people gathered around their MPs, clutching briefing papers and homemade banners, straining to hear above the noise of the traffic and the buskers. As I walked past I caught the odd word or phrase: 'emissions targets', 'our grandchildren', 'when I was in Cameroon…' and, many times, 'what will you do?'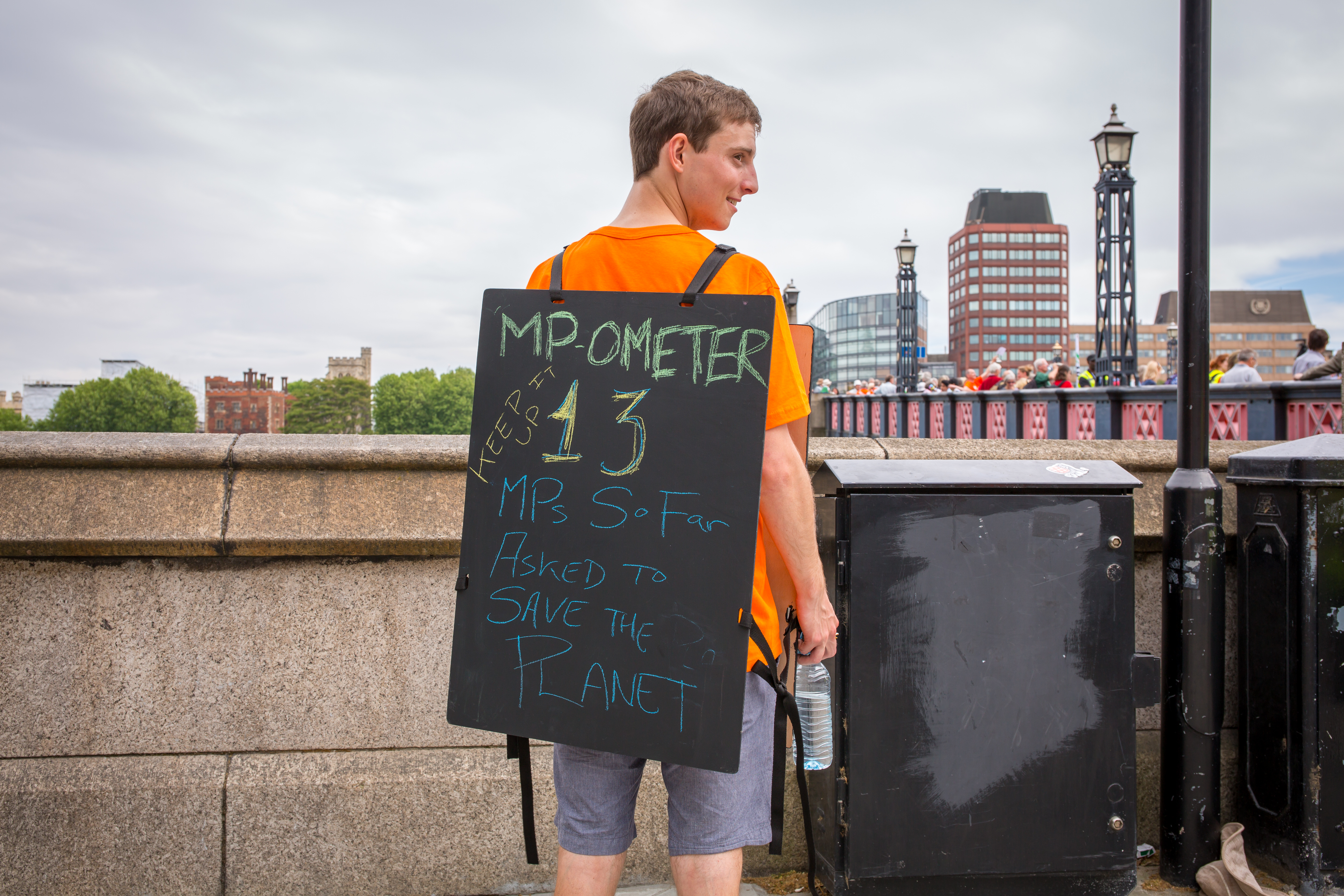 During the afternoon I kept a close eye on the 'MP-o-meter' – an old-style chalkboard, which a volunteer updated as each MP was lobbied. It slowly crept up into the tens and then the hundreds. And, while outside the conversations continued, inside, the lobby was mentioned during Prime Minister's Question Time. By the end of the day, nearly half of all MPs had met their constituents. Many, new to Parliament in May, had never been lobbied there before.
It's not an easy thing to lobby your MP face-to-face. I still get nervous, even though I know that if I'm well-prepared, polite and clear, they will listen to me, in fact it's their job to do so. Early on in the day I chatted with Pat Shine, who'd travelled from Rochdale with friends from Sacred Heart parish. They'd just met their MP. "I was quaking in my boots, to be honest," Pat told me, "but you know my MP was really good. He genuinely listened to us." An experience I heard shared over and over again during the course of the afternoon.
Love for our neighbours brought us together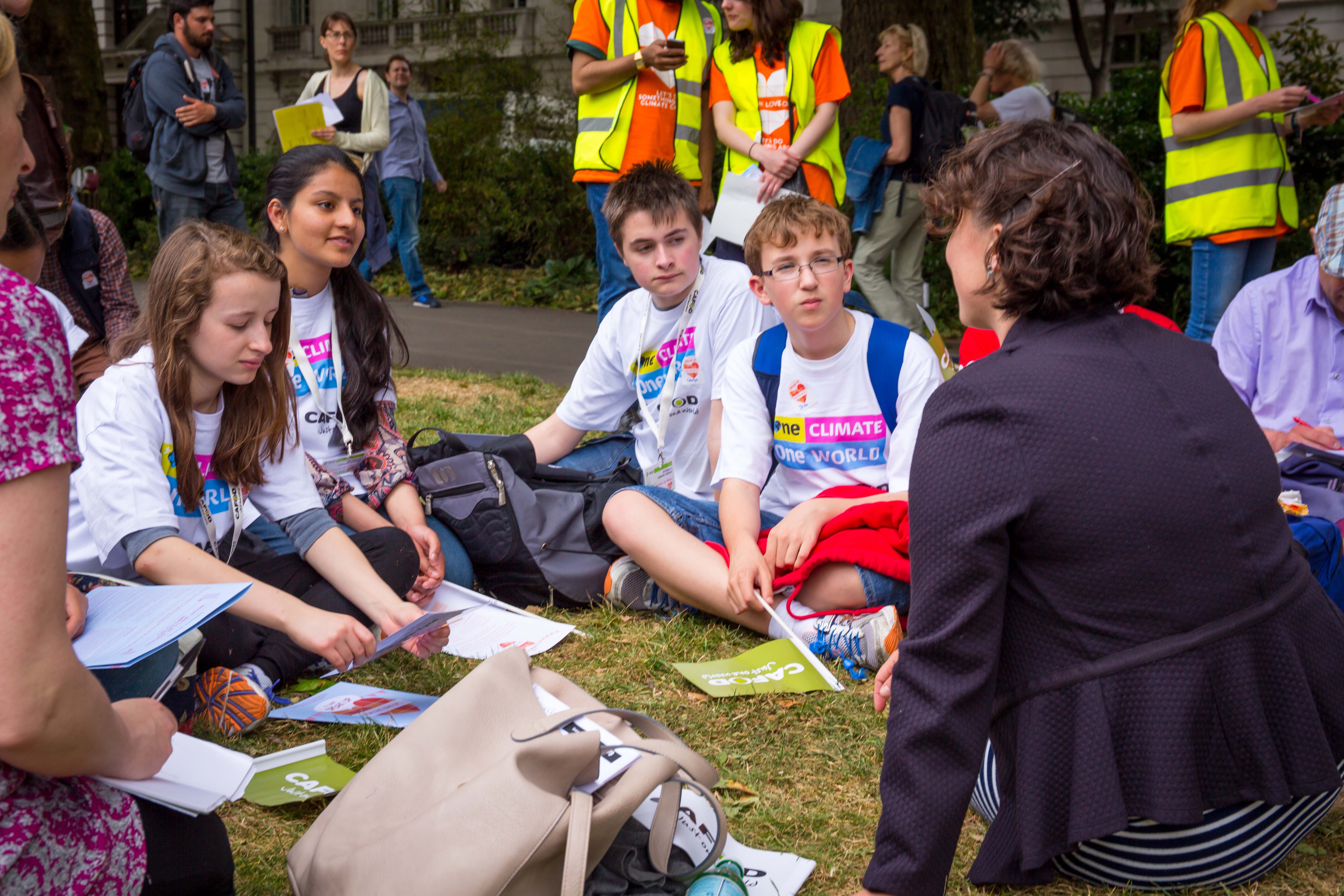 Climate change is an issue which brings together the personal and the political, as well as the local and the global. The reasons that brought people to Westminster were as varied as a concern for children, the coast or the countryside. But love for our neighbours and for God's creation were the two themes that ran through it all.
From the ecumenical services that started the day to the speeches of the different faith leaders who addressed the closing rally, the lobby was steeped in a love and concern for God's creation. Catholics and non-Catholics alike were eagerly anticipating the release of Laudato Si', Pope Francis' powerful and inspiring encyclical, the following day.
Climate change is a reality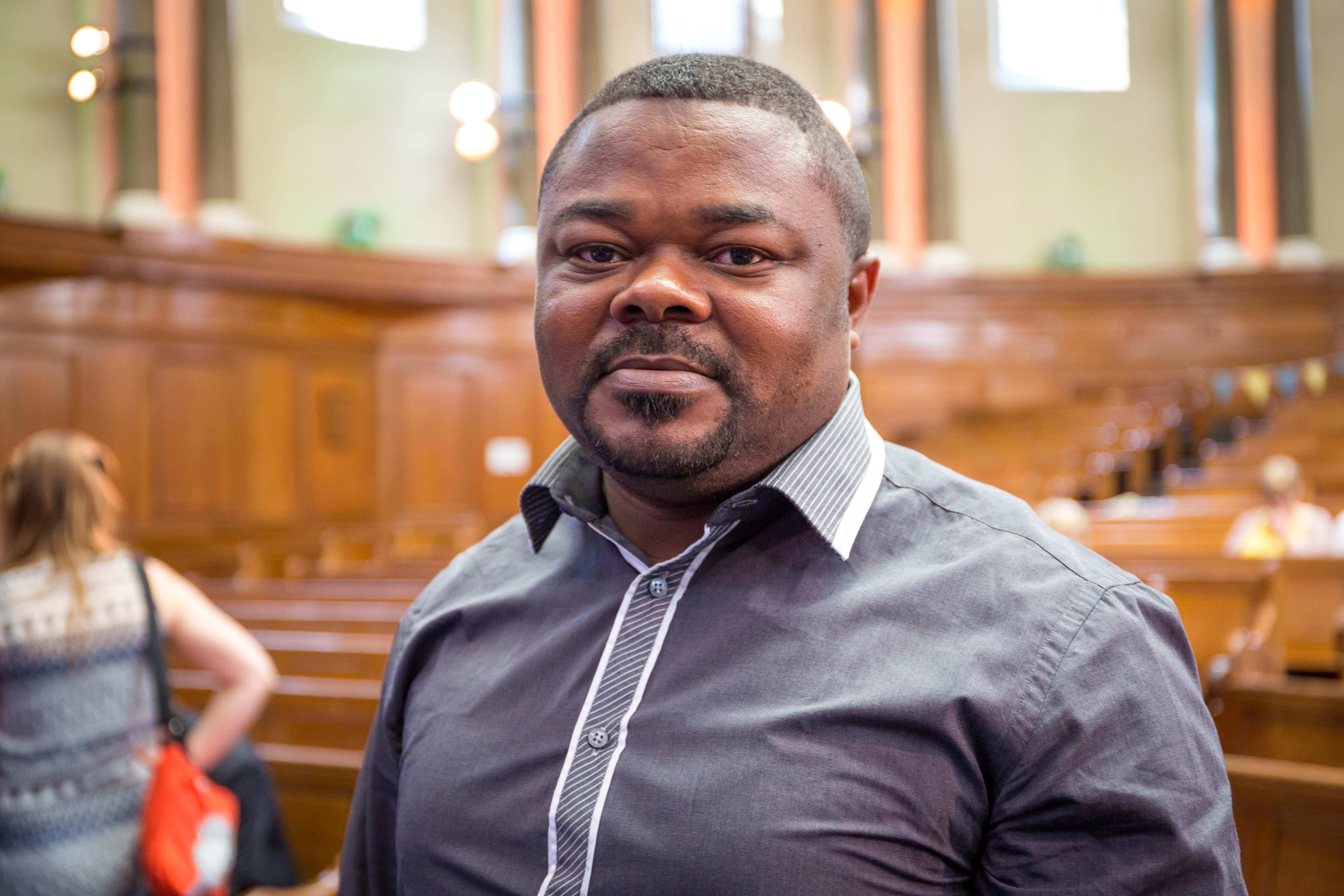 Michel Monginda, who works for CAFOD in Niger, spoke movingly about the impact that a changing climate has on the communities he works with, and his hope that their voices will be heard by those in power. Increased drought and unseasonal rains mean that crops die and people struggle to make a living from the land. Unable to continue farming, many leave for the cities and end up begging to survive. When I asked him what he'd say to those in the UK who deny that climate change is a reality, he was clear. "I'd say, come to Niger," he told me. "Come and see with your own eyes."
For those of us who can't see with our own eyes, we can do the next best thing: speak up with our voices in solidarity with those suffering now because of a changing climate. I was proud, and humbled, to join thousands of people speaking up at Parliament on 17 June. I have faith that those conversations will continue and that together we will be heard.
It's not too late to speak up. Sign our climate petition to the Prime Minister – ask him to take action, before December's crucial climate summit, to stop climate change pushing people deeper into poverty.