Win a professional energy audit for your parish!
Wayne Ward is Managing Director at CAFOD corporate partner B:SSEC. Here he reflects on their  partnership with CAFOD and an exciting new competition they have launched for parishes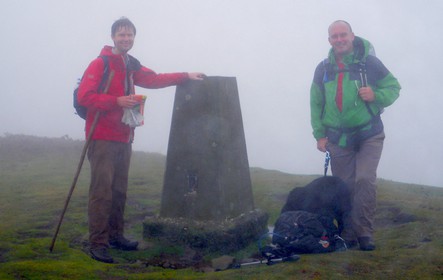 When forming a new friendship, it's always important to have things in common. Whether it is a love of cooking, cycling or bad television, it helps to unite you. And it is great when you find someone who appreciates it when you send them a funny cat video or who willingly agrees to go on that five-hour walk with you.
When the building sustainability and environmental consultancy b:ssec was looking to form a partnership with a charity, we followed a similar principle. At b:ssec, we provide expertise in planning, designing and operating low-carbon buildings. Alongside this, we also advise people on ways they can make energy efficiencies in existing buildings. We looked for an organisation that we share similar values with and who we thought would benefit from shared knowledge.
Win a free energy audit for your parish buildings from energy experts B:SSEC
We chose to partner with CAFOD, a development charity, because of our joint love for sustainable energy. This is energy which has been generated from natural sources such as water, wind and the sun. Being 'sustainable' means that it doesn't harm the climate or local environment and that future generations can meet their energy needs. We both recognise the link between access to sustainable energy, protecting the environment and the promotion of human development.
CAFOD's Green Energy project in Kenya is a great example of this. We have been supporting it over the past three years and are delighted that it has so far reached over 200,000 people with solar-powered lighting, refrigerators, and water pumps in schools, health centres and greenhouses. The project recognises that access to safe, affordable, reliable and sustainable energy is crucial to development. Solar-powered lighting has enabled students to study for longer and energy-efficient stoves have meant hot school meals. Health centres have been able to safely store vaccines in refrigerators.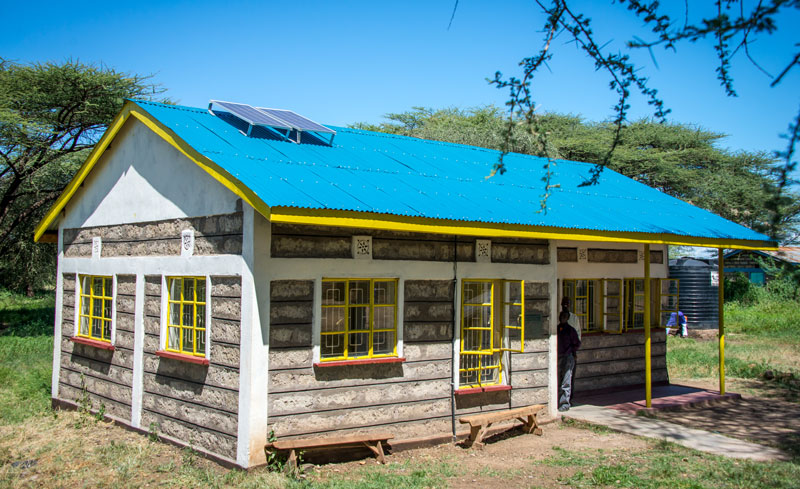 Through providing solar panels for greenhouses, community members have also been able to generate extra income. Sinteyo Legei, a mother of five from the remote village of Leparua in Kenya, told CAFOD: "The climate has changed. During the worst drought, most nights we went to bed without eating anything." Farmers could no longer depend on the unpredictable rain for the survival of their animals and crops. However, the greenhouse project has provided her community with a solar-powered pump to water tomato plants, and they can then grow and sell tomatoes. The community have shared profits between them to help feed themselves and their families.
Last year three of our staff members supported this project by braving a 38km hike over the Welsh Black Mountains to raise funds and awareness of CAFOD's work. It was a grueling experience but we are really proud knowing that the funds we raised will support this vital work.
Read about the B:SSEC team's hike for CAFOD
In the next stage of our venture with CAFOD, we are trying something new. We have come together to invite all parishes across England and Wales to enter our energy audit competition, designed to save money on energy bills while also helping the environment.
For the winning parish, we will provide a free energy audit worth up to £1,800. This could help to cut your church's electricity bill by a quarter and shrink its carbon footprint by reducing energy use up to 15%. We hope this will make your parish a brighter, warmer, more efficient place to worship and serve the local community. The five runners-up will win a free energy monitor. It is a great example of how we can use our expertise to benefit others.
Pope Francis' encyclical, Laudato Si', published in June calls people to reflect on how they care for creation. Bishop Declan Lang, Bishop of Clifton and chair of the Department for International Affairs for the Bishop's Conference of England and Wales, has recognised the opportunity the parish audit gives for practical action: "As parish communities we want to be known as people who care for God's creation and for our neighbours near and far. This competition gives us an opportunity to take practical action to be good stewards of what we have been given."
We are asking parishes that apply to reflect on what they are currently doing to promote energy efficiency and care for creation, as well as to think about the possible benefits of the audit and implemented recommendations.
Enter the competition to get professional advice on reducing your parish's carbon footprint
I am excited to be sitting on the judging panel alongside CAFOD. We will be meeting in September to decide on a winner. All you need to enter is to download an entry form and tell us why you think your parish should win.