Nepal earthquake: three months on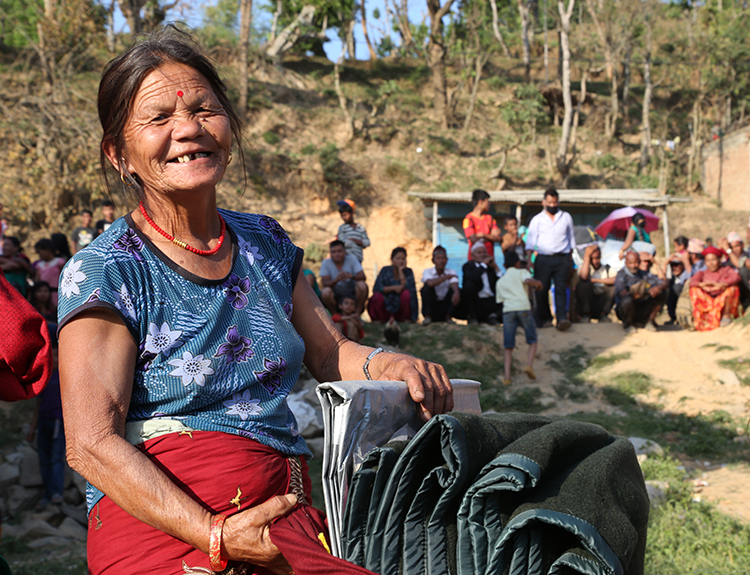 Three months since Nepal was devastated by an earthquake, CAFOD's Nana Anto-Awuakye visited a community receiving support thanks to your donations. She writes:
As we bump along the narrow potholed roads in Nepal's capital, Kathmandu, heading east for a village in the Kavrepalanchok district, it's hard to imagine that this bustling city, along with the rest of the country, was struck by a violent earthquake just three months ago.
The earthquake that hit on 25 April shattered lives and reduced ancient and modern buildings, as well as family homes, to rubble within a matter of minutes. It left almost 9,000 people dead and thousands of others injured.
Not more than three weeks later, amid the ongoing rescue efforts and emergency aid distributions, another powerful tremor shook the country, claiming more lives and adding to the human suffering.
Donate to our Nepal Earthquake Appeal
It is testament to the Nepalese people that today you find terracotta bricks from collapsed buildings in Kathmandu organised into neat piles ready for re-use. It is only as you head out of the city on the tarmac road that you see structurally unsound, lopsided buildings, and houses cracked beyond repair. Seeing them jolts you into remembering the devastation the earthquake unleashed.
I ask our driver Rayesh how the capital has been cleared up and brought back to normal so quickly.
"We came together as a nation because we did not want to be defeated by this earthquake," he says. "But you will see that in remote areas things are different."
Heaps of rubble
As we head out into the countryside and start to climb the green terraced hillside, the neighbouring hills are dotted with clusters of silver glistening roofs of corrugated iron, rather than the traditional red-tiled rooftops. As our vehicle steers around the hairpin bends, you see that many of the villages clinging precariously to the steep mountainsides have been destroyed.
The snaking mountain road comes to an end, and we reach the village of Chandani. Here 35 people died and every home was destroyed or damaged. This becomes all too apparent as you survey the scene in front of you: homes perched on hillsides have now been reduced to heaps of rubble.
It is clear that the need is still great in this and many other remote areas. Rebuilding homes and getting life back to normal is a much slower process for these communities, who have lost so much. People are very slowly returning to their daily farming activities, but everyone is worried about their homes, and how they will rebuild them.
Delivering aid
CAFOD's partner Caritas Nepal has delivered life-saving aid to vulnerable people in some of these remote communities. 74-year-old Mishri Nepal received lentils, household items such as plastic buckets, cooking pots and blankets, as well as plastic sheeting for creating a makeshift shelter.
Mishri tells me what happened to her on the day of the earthquake.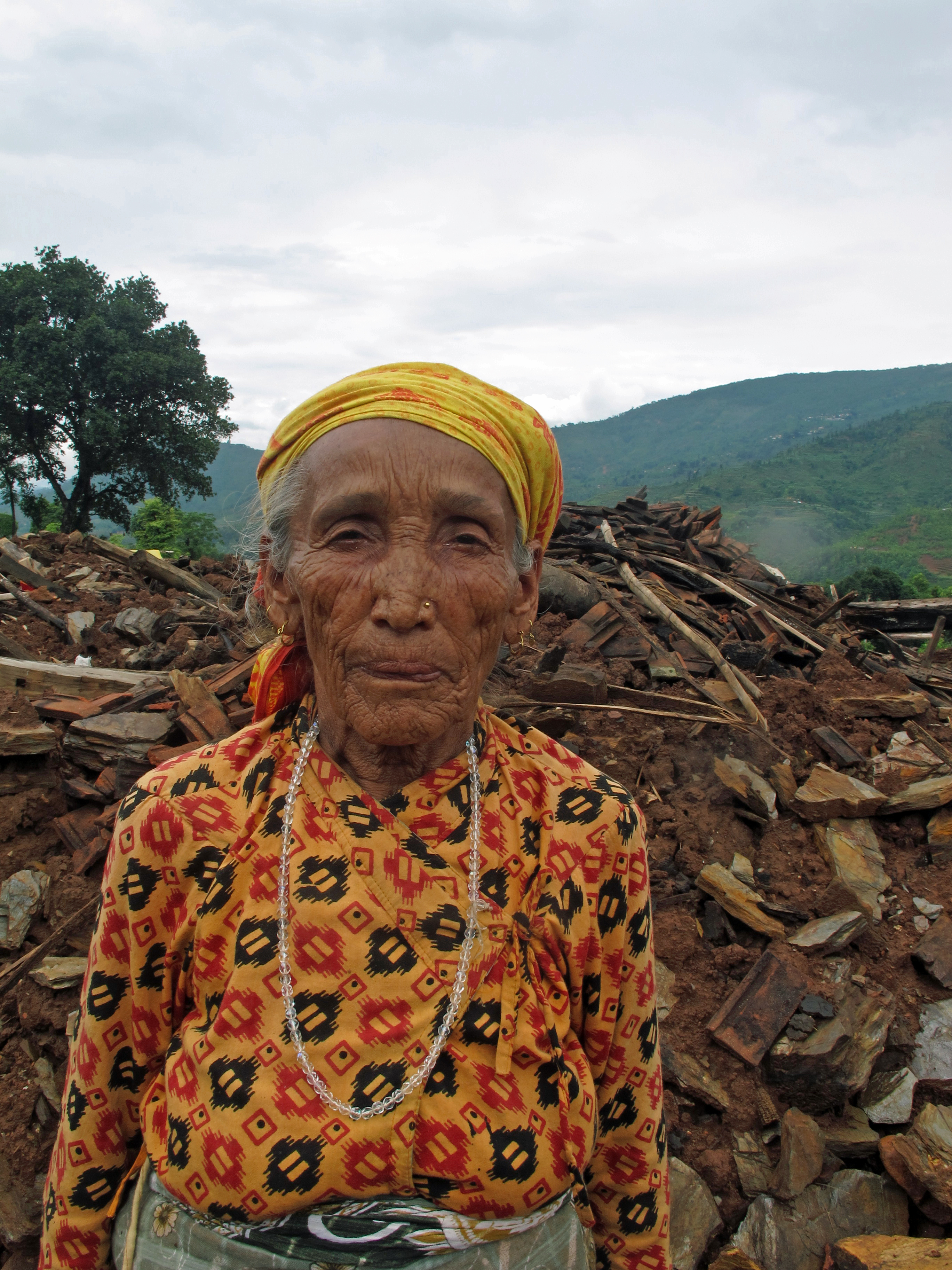 "I was inside my house when the earth moved," she says, "and then suddenly I was outside my house, thrown to the ground. I felt as if my soul had left me. I just stayed there. I didn't move, and I waited for the earth to stop shaking."
Mishri was found by her son, her son-in-law and her grandchildren.
"They picked me up, and told me not to be afraid," she says. "But I could see that my home was destroyed and my food store was buried under the rubble."
Three months on, Mishri and many others in her village are worried about surviving the monsoon rains.
"The rain has already started, but it is not at full force yet. It soon will be, and the road to us here will be blocked."
It is a race against time as the monsoon rains begin to intensify. They will make constructing or reinforcing shelters impossible. Caritas Nepal has already assessed the needs of Mishri's community and has transported corrugated iron sheeting to the village ready for distribution.
Amazing generosity
Catholics in England and Wales have donated more than £3.3 million to CAFOD's Nepal Earthquake Appeal. The generosity of supporters, parishes and schools has allowed CAFOD's partners, including Caritas Nepal and other Catholic agencies in the Caritas family, to reach some of the country's most remote and marginalised communities.
At CAFOD we have deployed members of our own emergency response team to work alongside other Caritas agencies in delivering food, blankets, cooking equipment, hygiene kits and shelter kits. Staff and volunteers have pushed trucks through mud, hiked up mountains, and even flown by helicopter to reach remote communities.
Working in 15 districts, including ten of those worst hit by the earthquake, CAFOD and other Caritas agencies have restored dignity and brought hope to more than 294,000 people.
"You came, you cared, you showed us love," says Mishri. "It is not easy to reach us, the road is not smooth, but we thank you for always coming and not forgetting us."
Nana Anto-Awuakye is CAFOD's Head of World News.