The impact of Laudato Si' one year on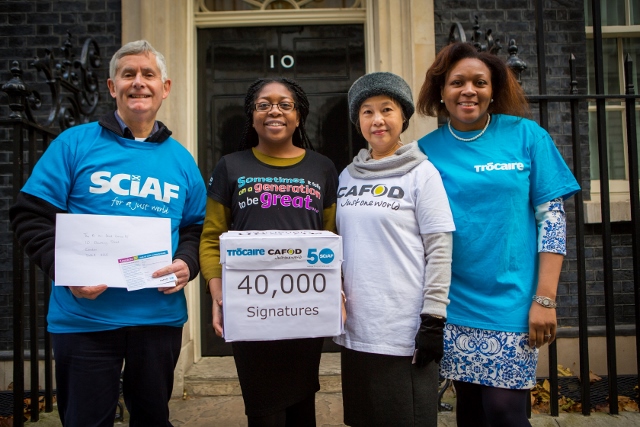 It's one year Laudato Si' was published. Pope Francis used this 'letter to the world' to call for action on issues such as climate change and for us to rethink our ideas of progress. Liam Finn, CAFOD's UK News Officer, looks at the impact of the encyclical: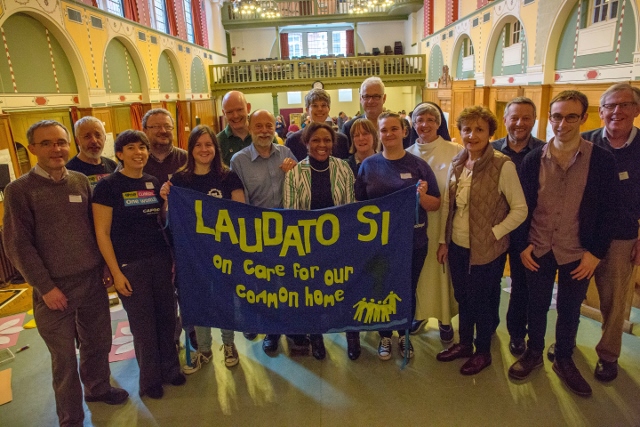 "I wish to address every person living on this planet."
So declared Pope Francis at the start of his landmark encyclical, Laudato Si' – On Care for Our Common Home, a year ago. The Holy Father called for a "bold cultural revolution", imploring us to transform ourselves because the human and environmental costs of our current way of life – particularly for the world's poorest people – are too high. He spoke of the need for measures to tackle climate change and pollution, for greater awareness and appreciation of nature and the planet, and for us to value everyone in all places and at all stages of life.
Act on Laudato Si' and help people access renewable energy
Laudato Si' is extraordinary. For a start, it's the first encyclical focused on the need to care for Creation. It is, as MPs said in Parliament, a "most beautiful document" which is "astonishing and exceptionally rich". Even so, its greatest power is the way it acts as a mirror to the world with brutal reflections, whether saying that the earth "is beginning to look more and more like an immense pile of filth", or talking about "the disposable of society" – a description so steeped in satire that it reads more like it's from the pen of a punk lyricist than a pontiff.
But this encyclical is also extraordinary because of the reaction it generated both before and after its publication.
Let's be honest: how many other Vatican documents exceeding 100 pages in length attract rolling coverage from news channels to live blogs, become an issue in an American presidential election, and even have animal welfare organisations proclaiming approval on the tail of a plane in the skies above Rome? How many previous papal letters had pilgrims walking hundreds of miles across borders to demand action from heads of government who would then credit such a letter as acting as a catalyst for a UN climate accord? Yet this is what Laudato Si' achieved in a mere twelve months.
Add your voice to the Pope's call on refugees
Catholics in the UK responded to the Pope's call in huge numbers. We at CAFOD knew that there would be great interest from the Catholic community, but we might not have expected it on such a scale.
CAFOD worked with SCIAF, our sister Caritas agency in Scotland, to produce a guide to help people study and reflect upon the encyclical. To date, nearly 8,000 copies have been ordered. Hundreds of people have taken part in workshops that we've held around England and Wales (and further afield for our partners in Sierra Leone, Ethiopia, Bangladesh, and Colombia).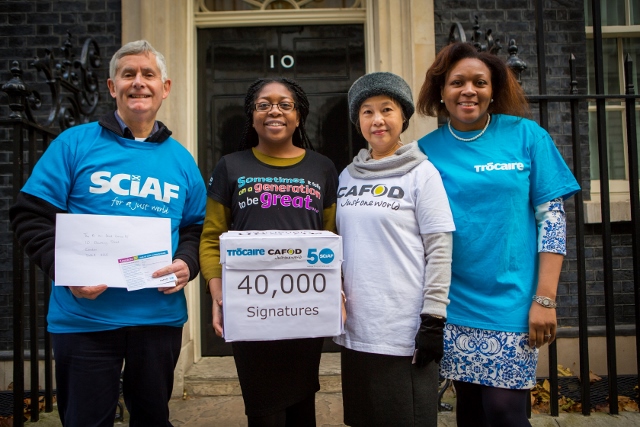 Alongside SCIAF and our Irish partner Trōcaire, we launched a petition to the Prime Minister on the day Laudato Si' was published, calling for action from him to prevent climate change pushing people deeper into poverty. 1,400 people signed this in the first 24 hours, and by the time our supporters presented the petition at the door of Number 10, more than 40,000 people had added their names. This in itself was added to signatures from around the globe, meaning that over 900,000 Catholics worldwide called on leaders to act.
Then there were the dozens of remarkable pilgrims who travelled to Paris on the Eurostar or by bike or by foot to put pressure on the delegates who were meeting at the UN climate conference.
Play your part in tackling climate change
The greatest evidence of Laudato Si's first-year impact was that those leaders listened to its message and to the voices which amplified it.
The Pope didn't hide his intention to influence the historic agreements which were reached in the latter half of 2015 on sustainable development and climate change, discussing the need "to ask God for a positive outcome" and questioning "What would induce anyone, at this stage, to hold on to power only to be remembered for their inability to take action when it was urgent and necessary to do so?"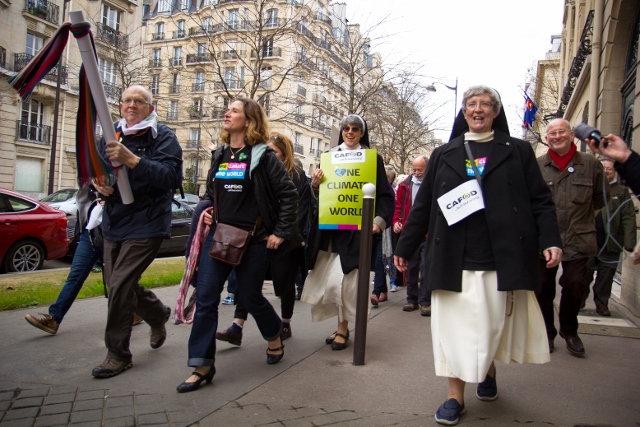 Likewise, leaders and politicians didn't hide how much impetus the encyclical gave to the (successful) climate negotiations. Presidents lauded Laudato Si' in their opening speeches to the Paris climate conference as "one of the most influential documents of our time" which gave "the ethical and moral imperative to take on this challenge as a global human family." Several elites, including the head of the talks and the UK Ambassador to the Vatican described it as a "clarion call". The effect was summed up in a debate on the encyclical in the House of Commons when Rebecca Pow MP said: "I know that when the Pope speaks, we listen."
Laudato Si's impact in the year since its publication is unprecedented and indisputable. Now our duty is to ensure that it continues. It has succeeded in persuading the world to agree new goals and obligations for tackling poverty and climate change in the coming decades. The responsibility is ours to hold both ourselves and our governments to those commitments.
Continue the momentum of Laudato Si' by bringing renewable energy to poor communities