July 23, 2015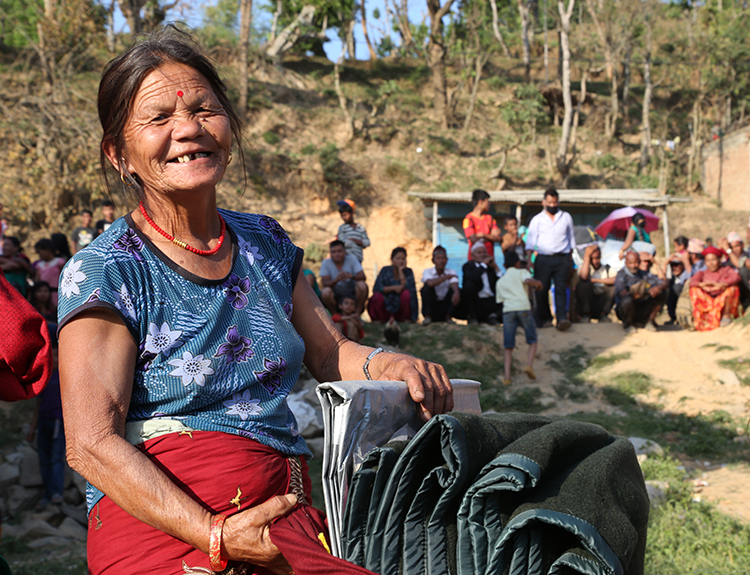 Three months since Nepal was devastated by an earthquake, CAFOD's Nana Anto-Awuakye visited a community receiving support thanks to your donations. She writes:
As we bump along the narrow potholed roads in Nepal's capital, Kathmandu, heading east for a village in the Kavrepalanchok district, it's hard to imagine that this bustling city, along with the rest of the country, was struck by a violent earthquake just three months ago.
The earthquake that hit on 25 April shattered lives and reduced ancient and modern buildings, as well as family homes, to rubble within a matter of minutes. It left almost 9,000 people dead and thousands of others injured.
Not more than three weeks later, amid the ongoing rescue efforts and emergency aid distributions, another powerful tremor shook the country, claiming more lives and adding to the human suffering.
Donate to our Nepal Earthquake Appeal
It is testament to the Nepalese people that today you find terracotta bricks from collapsed buildings in Kathmandu organised into neat piles ready for re-use. It is only as you head out of the city on the tarmac road that you see structurally unsound, lopsided buildings, and houses cracked beyond repair. Seeing them jolts you into remembering the devastation the earthquake unleashed.
I ask our driver Rayesh how the capital has been cleared up and brought back to normal so quickly.
"We came together as a nation because we did not want to be defeated by this earthquake," he says. "But you will see that in remote areas things are different." Continue reading "Nepal earthquake: three months on"