CAFOD young climate bloggers: Emer researches link between health and the climate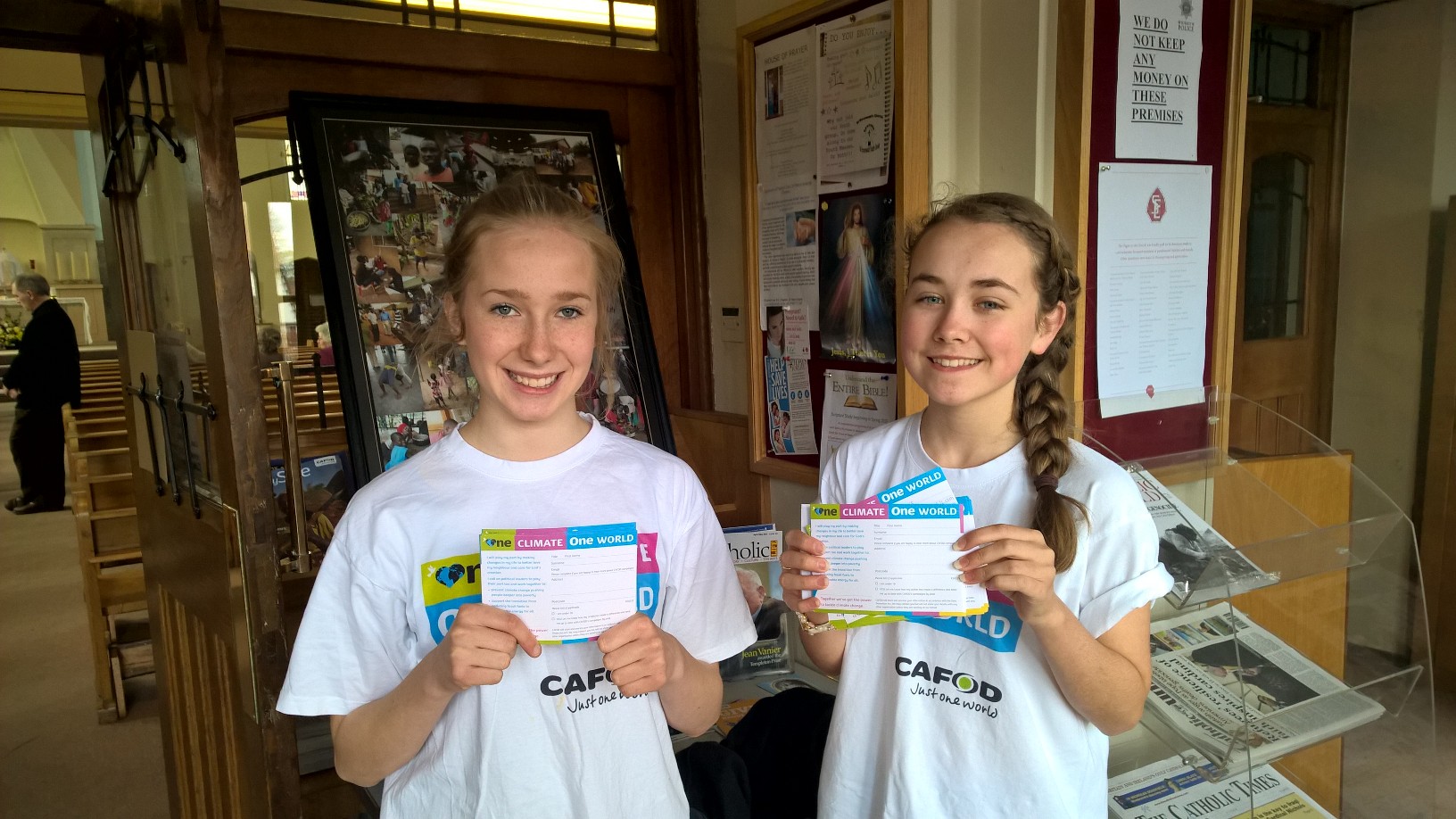 Emer, one of our fantastic young climate bloggers from St Erconwald's parish, has discovered an interesting effect climate change could have on our health. 
Most people know the general facts about climate change (that the ice caps are melting due to the warming temperatures) but it turns out that climate change is also acting in ways that aren't quite so noticeable. This research I found out really surprised me about how climate change is affecting our everyday lives in ways in which we wouldn't expect.
Hay fever is something that so many people suffer from, and although it is not always serious, it often leads to the unwanted red nose and watery eye look. And studies are now suggesting that climate change could be the cause in an increase in sufferers. This is because with the high carbon dioxide levels and hotter temperatures plants are growing faster, blooming sooner in spring and producing more and more pollen. Which in turn leads to worse hay fever symptoms and a longer hayfever season!
Call on David Cameron to act on climate change and sign CAFOD's climate change petition
Although hay fever is an uncomfortable experience for lots of us in the UK, it is nothing compared to the huge impact on the health of those already living in poverty.  The rise in sea levels leading to flooding, triggered by climate change, is leading to water that is used for washing and drinking becoming contaminated leading to more cases of fatal diseases' such as typhoid fever.
Also, the World Health Organisation (WHO) has predicted that the raise in temperatures will lead to more cases of malaria.  This is a tropical disease which is spread by mosquitos, and because other countries climates are becoming more suitable to the conditions the disease thrives in, more people globally will be at risk of contracting malaria.
Find out more about CAFOD's One Climate, One World campaign using our resources for young people.
Join Pope Francis' environment call to action