Where are the Doors of Mercy?
Catherine Gorman from our Theology Programme reflects on the Doors of Mercy, where they can be seen in our world and how we can open them to others.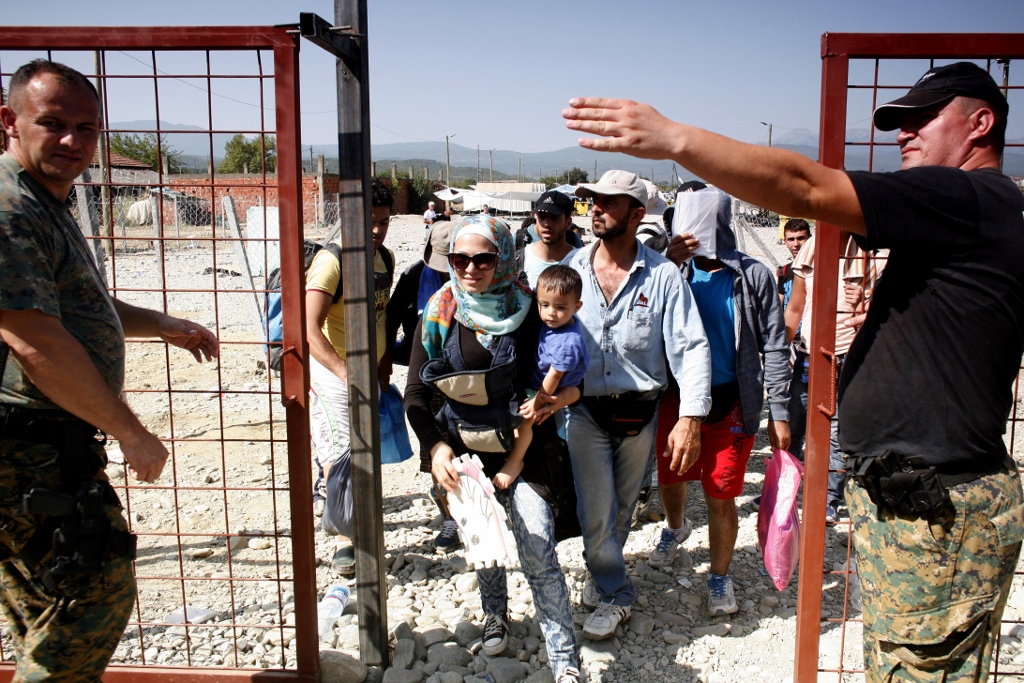 A couple of weeks' ago I walked through the Door of Mercy at St George's Cathedral, Southwark with CAFOD colleagues from all around the country. We were praying for refugees and migrants, forced to leave their homes in search of a better life. And as we heard the stories of our brothers and sisters from around the world, intertwined with Scripture, Catholic Social Teaching and prayers, we were moved – imagining ourselves in their shoes, and recognising the need for God's mercy in our world.
Download our Year of Mercy refugee pilgrimage resources
As Pope Francis has said: "By crossing the threshold of the Holy Door, we will find the strength to embrace God's mercy and dedicate ourselves to being merciful with others as the Father has been with us." (Misericordiae Vultus #14)
As we passed through the door, I had a real sense that I and my colleagues were truly (re)committing ourselves to share God's mercy with others, a sense that has stayed with me since.
Opening closed doors
During this Year of Mercy many churches and cathedrals have opened up a Door of Mercy, following the example of Pope Francis who pushed open the bronze doors of St Peter's Basilica in Rome at the beginning of this Jubilee Year. The Pope has said that "anyone who enters will experience the love of God who consoles, pardons and instils hope." (Misericordiae Vultus #3)
Living in poverty could be seen as a succession of closed doors, shutting off possibilities and opportunities that others might take for granted. The door to education – closed. The door to healthcare – closed. The doors to enough food, clean water, a safe place to live – closed. The door to the future – closed.
Surely anything that helps to open these closed doors, any entrance to a place which brings hope could be seen as a Door of Mercy.
[youtube https://www.youtube.com/watch?v=aPn7DRgfuN0&w=560&h=315]
Share your Doors of Mercy with us. Email theology@cafod.org.uk or tweet @CAFODprayer to send us your pictures.
It could be the door to a centre for displaced children in Iraq, helping them to overcome their trauma, and experience a little bit of normal, giving them a chance to play, have some routine and stability.
It could be the door of a rehabilitation and life skills centre for children and young people with disabilities in Zimbabwe, opening into a place where they can develop literacy and numeracy skills, learn practical skills, make friends and feel welcome.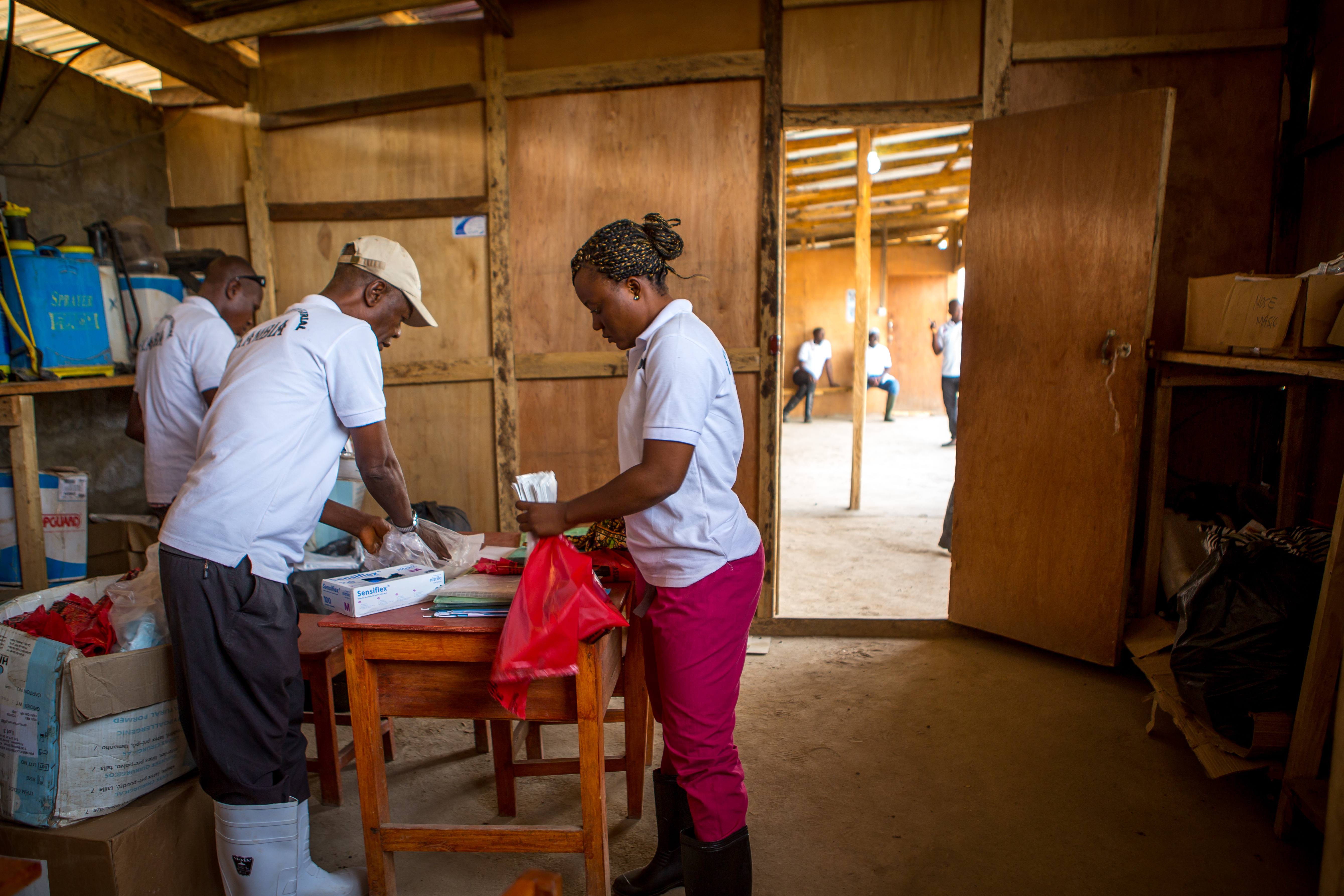 It could be the door to a storeroom in Sierra Leone, containing everything that was needed for a safe and dignified burial during the Ebola epidemic.
It could be the door of a Syrian woman's house in Lebanon, opened to give refuge to those who have nowhere else to go.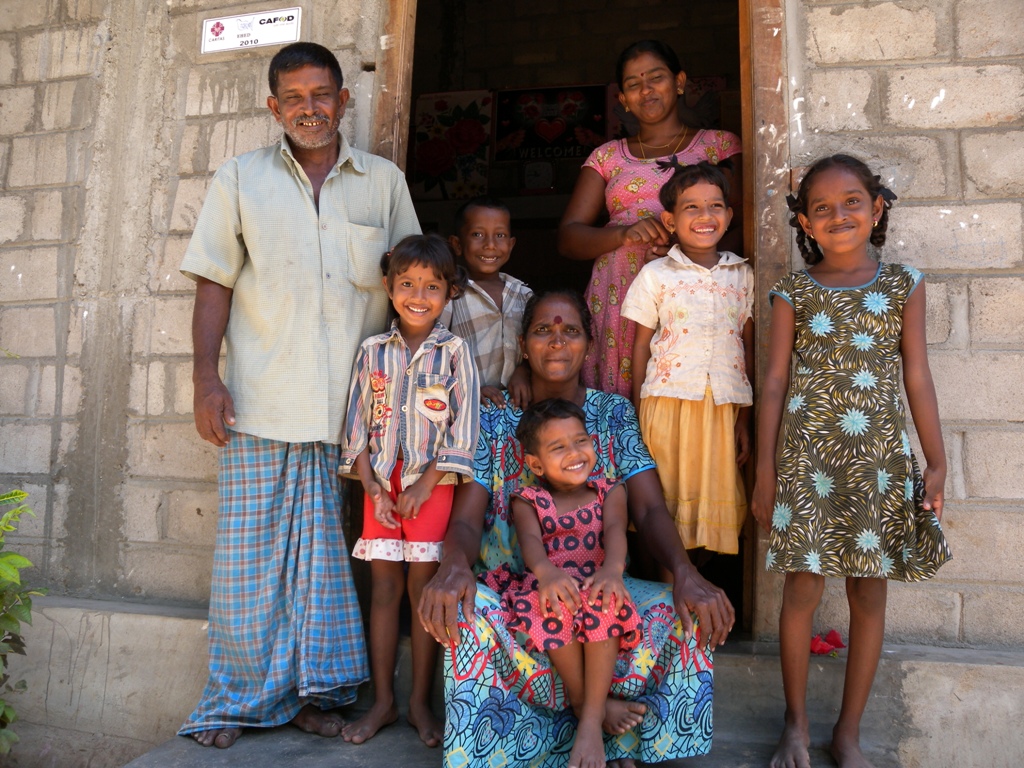 It could be the door to a new house following the tsunami, or an earthquake, typhoon, other natural disaster, or displacement because of conflict.
Where do you see Doors of Mercy in our world?
There are so many Doors of Mercy out there, which deserve to be highlighted during this special Jubilee Year, as doors which allow God's consoling love and mercy to be shared with those in most need.
I am reminded of Pope Francis' words:
"In this Jubilee Year, let us allow God to surprise us. He never tires of casting open the doors of his heart and of repeating that he loves us and wants to share his love with us." Misericordiae Vultus #25
So the questions that I am left to reflect on are, how can we let God surprise us and open wide the doors of our hearts? Where can we open doors to others?
Where are the Doors of Mercy in your community? Where do you see them in our world?
Please share your Doors of Mercy with us so that together we can all reflect on them during this Year of Mercy.
Email a photo to theology@cafod.org.uk and tell us where your Door of Mercy is or tweet your pictures to @CAFODprayer.