Why I volunteer: "life and faith are interconnected"
Margaret, a spirituality volunteer from the Shrewsbury diocese, shares the strong role of her faith, and how this motivates her to volunteer.
I have always been interested in the work of CAFOD, and inspired and impressed by its spirit, which is rooted in the Gospel. For me, having faith cannot be separated from living this faith, in the reality of everyday life.
I have spent my professional life in education, in one form or another. My last job was Assistant Director of Schools in the Diocese of Shrewsbury, where I worked for 11 ½ years. I retired in July 2011, and since then I have been involved in working in different parishes around the Diocese, delivering both training and reflective sessions for readers, Eucharistic Ministers, parish retreats, and so on.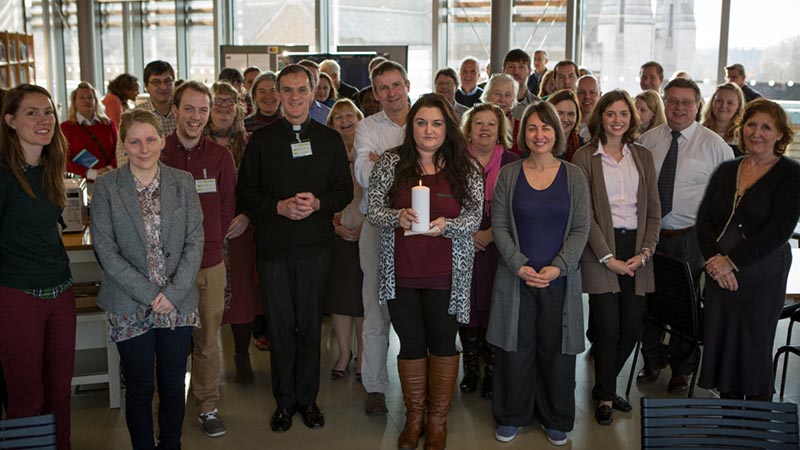 At present, I am working as a spirituality volunteer. This includes helping to prepare liturgies for various occasions, linking Scripture with CST, and rooting this in everyday life. Who knows what else I may do!
See more of our volunteer opportunities
Following my retirement, I was pleased to be asked to do some work on the Universal Church topics of 'Come and See', which had been produced by members of the Education Team. One thing led to another, and I subsequently spent some time working with members of the Education Team, producing materials for schools.
During the period of working with the Education Team, I was offered the opportunity of going to El Salvador to see for myself how CAFOD works with its partners in this country. Knowing a little of how people had suffered in El Salvador during the civil war, and having   been an admirer of Archbishop Oscar Romero for many years, I leapt at the chance. This trip opened my eyes and taught me a great deal. It had, and continues to have, a profound effect on me, and I will always be grateful for the privilege of making that journey. I have given several talks on my visit, and I try to bring Catholic Social Teaching into everything I do, always mentioning El Salvador and Romero!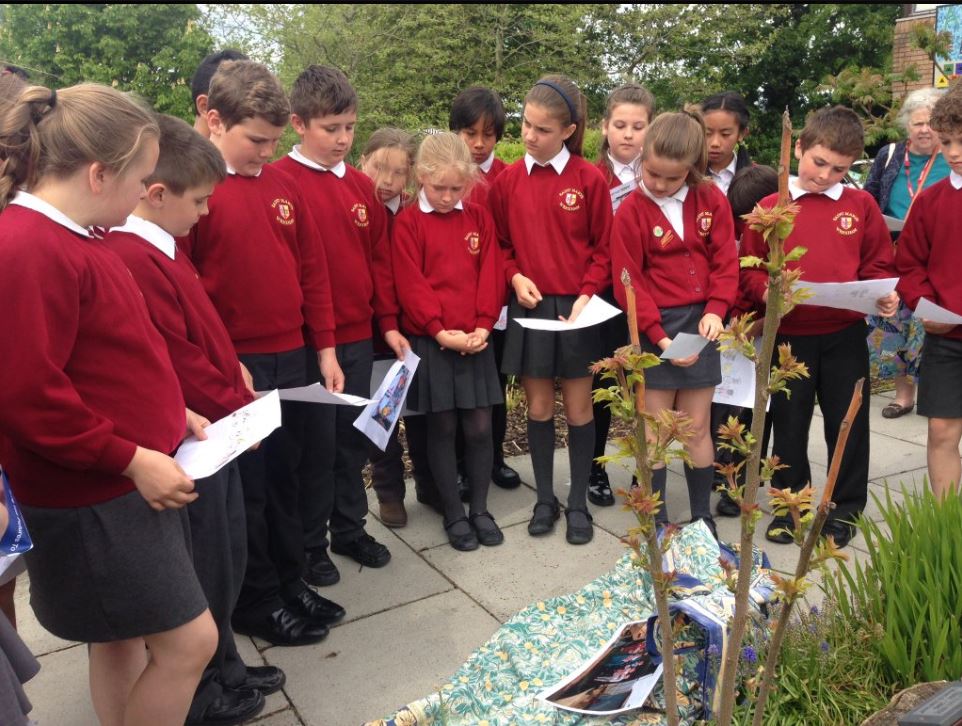 Find out more about CAFOD in your area
It is important that children are given the opportunity, as early as possible, to see that being a Christian and living the
Gospel does not separate them from 'real life'; but helps them to understand the dignity of each human person, made in the image of God. This is an important part of educating children and young people to become better members of society and make a difference wherever they are…because the Church is supposed to 'make a difference'…and we are the Church. I think CAFOD strongly emphasises this.