Why I volunteer: running in memory of my dad
Ben McMullen is the Deputy Head of All Hallows Catholic High School in Preston. In April he ran the 2016 Virgin London Marathon for CAFOD in memory of his father, Vin McMullen. Just before the marathon, he spoke to Jade Till of CAFOD's media team, about the inspiration from his father and the course that CAFOD continues to run through his life.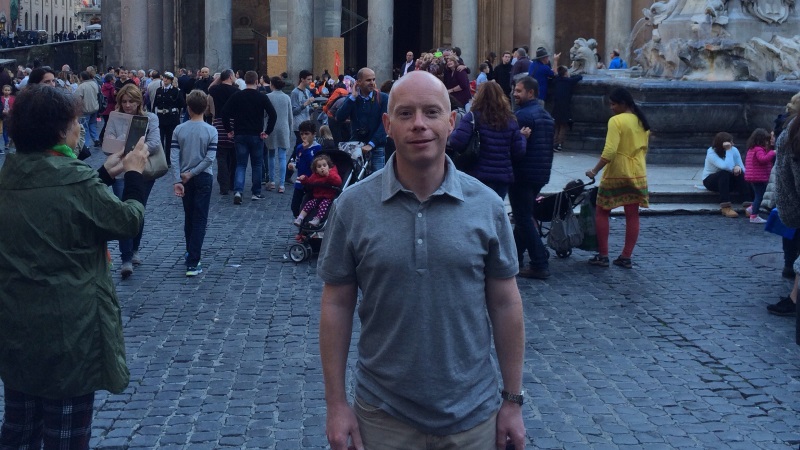 CAFOD's been a part of my life since I was 10 years old. My dad, Vin McMullen, worked for CAFOD for 16 years, from 1981 – 1997.  He was the very first regional organiser outside of London.  His area was originally the north of England, and then eventually covered Salford, Shrewsbury, Liverpool, and Lancaster dioceses.
A gift to CAFOD in memory of a loved one could change someone's life forever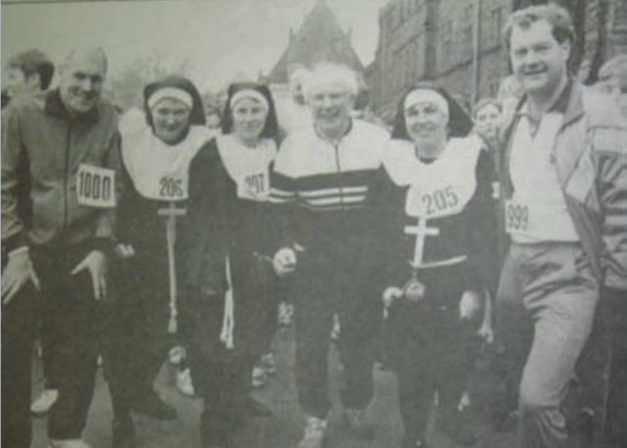 Eventually every diocese had a regional organiser so he covered Liverpool.  All through my teenage years I volunteered.  My dad was the one who set up the Christmas Fun Run in Liverpool in 1984, which still goes on.
My dad was away a lot, and when he came back, all of the photographs and video clips really raised my awareness of how other people have to live.  He was particularly involved with the Philippines.  He wrote a book which the geography department at my school still uses.
CAFOD's changed a lot from those days and it's grown enormously now.
He died a month ago, so my training went completely out of the window.  In the week of the funeral I thought, "God I've not run for three weeks, I'm going to have to defer my place to next year."
People persuaded me, they said, "no, do it, and do it for your dad.  Do it for CAFOD." I was always going to do it for CAFOD anyway because of my upbringing.  That's always been the charity my family has supported … and CAFOD is our school's charity as well.  So the intention was always to raise a bit of money for CAFOD, but it kind of took a new meaning when my Dad died.  I set up a JustGiving page…and  I keep advertising it on Facebook and Twitter, and the money keeps coming in, slowly.  I'm hoping to raise about £1000 for CAFOD.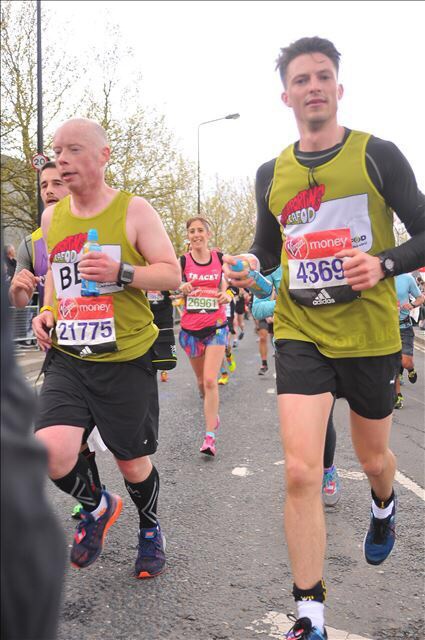 Find out about CAFOD's Candlelight Funds
At school we particularly make a big effort for the two Fast Days. We use the theme of each Fast Day in our collective worship at school.  The water campaigns have been the ones I remember the most.
I remember when I told the head in January that I had a place in the London Marathon, his first words were, "well, I hope you're doing it for CAFOD."  Some things just go au fait in our school
I ran the Edinburgh Marathon five years ago in three hours, forty-five minutes. I want to do [London] in under three and a half.  … [The atmosphere in] London will be a completely different experience… sometimes you do need the crowds to support you.
The hardest thing is going to go home on Sunday night and get up for school on Monday morning!
Ben beat both of his goals for the marathon, raising over £1,200 and completing the race in three hours, 25 minutes.