Youth leaders: Get your group ready for the Rio Olympics!
Ahead of Rio 2016, Julia from CAFOD's Youth Team muses on sport, silly and serious, and suggests easy ways to get your group of friends, youth group and secondary students Rio ready with CAFOD!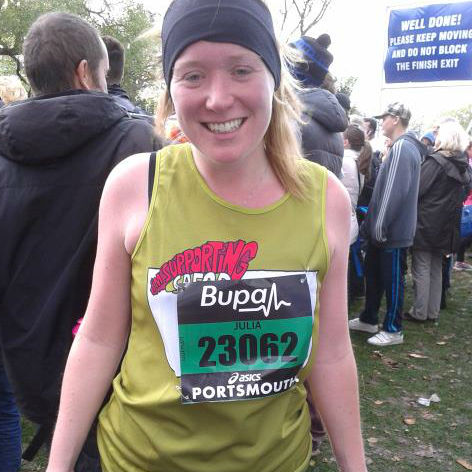 As a youth leader and teacher I've run (and played!) my fair share of silly games. From parachute games with HCPT on the meadow in Lourdes, to 500 rounds of North, South, East, West with Guides. From ten pin bowling with plastic bottles in a Loreto school in India to mini-Olympics with tutor groups. I had to get serious when supporting students with physical disabilities to play Paralympic sport boccia at a regional competition,  as moving the ramp accurately according to the player's precise instructions meant the difference between victory and defeat.
Download CAFOD Olympic resources for young people
Although not an absolute natural, I love taking part in sport too. Aside from a few (very unexpected) shot-put wins at school sports day (my training one year was to throw bean cans as far as I could in the garden), coastal rowing is the sport I've been most involved in. The feeling of a win after a two kilometre sprint was elation, but it was the week in, week out training with friends and sunny days on the South coast at regattas that made it fun.
This summer we're all looking towards Rio for the Olympics and Paralympics. Having had the Games on our doorstep in London in 2012, I'm keen to see Jessica Ennis Hill, Greg Rutherford, Jonnie Peacock, Mo Farrah and the rest triumph in Rio.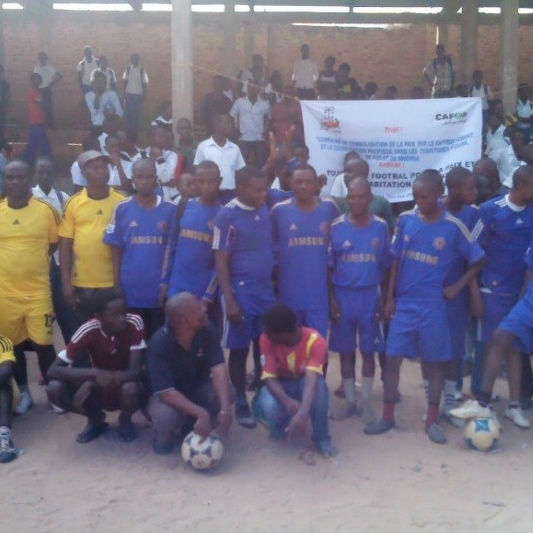 For young people, the Olympics is an amazing opportunity to bring our focus outwards, to look to the rest of the world and realise we're part of a vibrant and diverse global community.
Recently I've learnt about lots of ways sport is being used across the world to build peace and cross divides.  In the Democratic Republic of Congo (DRC) football is bringing people of different ethnic groups together. Messages like "Peace is joy" are shared at the games.  In El Salvador sport, dance and art workshops provide a safe space for young people to spend time with friends away from gang violence.
Download CAFOD Olympic resources for young people
So, if you're searching for activities for your youth group, class or group of friends this summer, check out our Olympic resources that we have made especially for you. Here are five ways to get Rio ready.
Do you have five minutes? Watch our Sporting chance video to hear about the power of sport from young people around the world.
You have half an hour and want to do something active? Play our Sitting volleyball game. It's a Paralympic sport and will help your group reflect on the principles of dignity, independence and cooperation.
Do you have an hour and want a group session? Download our Sport and development case studies. Choose from a selection of group activities. It includes case study factsheets from Kenya, DRC, El Salvador and Brazil.
Want to plan an event? Our Olympic sports day fundraiser is for you!
If you have an off-timetable day in school or a retreat, plan a whole day of sporty activities with all these activities.
We'd love to hear how you get on, please do share your pictures and stories with us @CAFODSchools. If you'd like a trained CAFOD volunteer to help you run your activities, please do contact the CAFOD Volunteer centre in your area.
Download CAFOD Olympic resources for young people and children.