Ethiopia drought: we must work together to tackle climate change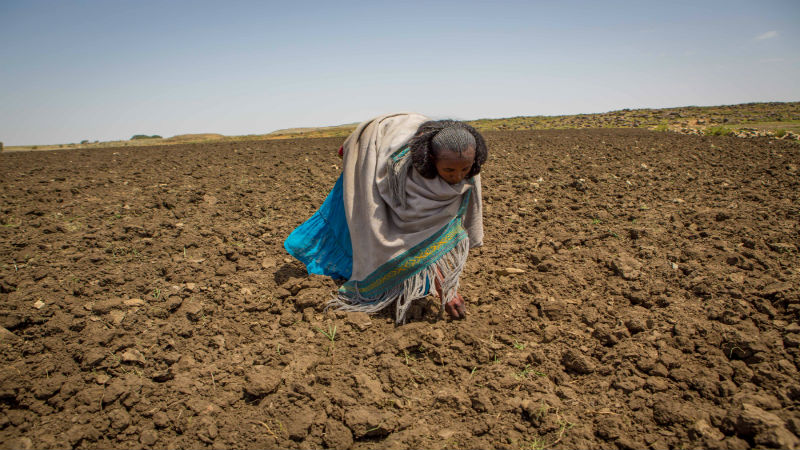 A crippling drought has hit Ethiopia and 10 million people face hunger. We are working with our local partners to reach the most vulnerable with life-saving aid. Severe and extreme weather shifts, part of the El Niño effect, mean that the rains in Ethiopia have failed twice. It is believed that the severity of the droughts caused by El Niño are worsening because of climate change.
Find out more about the current situation in Ethiopia
Our partners around the world have been seeing climate change affect communities for years now, and things are only getting worse. Abba Teum, the Diocesan Director for Adigrat Diocese Catholic Secretariat, (one of our partners in Ethiopia) told us how climate change has impacted his local landscape and affected his community.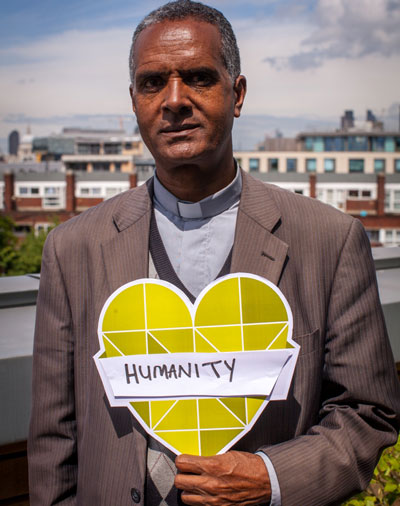 I am 63 now. When I was a child the area I live in was full of thick forest. Now, you can walk for over three kilometres and you won't even see one tree. There used to be streams all around that gave us water for drinking, but now you travel for hours to find water. This is all due to climate change.
The natural process by which the rains came consistently seems to be disturbed – the system has disappeared; the cycle is not working. And it is because of human behaviour.
Our work is focused around trying to provide water for people. We try to improve their situation, reduce poverty and improve food security. All of these things are in some way dependent on having water. Water allows people to grow food to eat, to sell it and make a living and people need it for their basic needs. All our work is partner-led, with partners like CAFOD.
When Mother Earth is sick, humanity is sick. And when Mother Earth is healed, humanity is healed. Today's and tomorrow's generations must work together to heal Mother Earth and tackle climate change, for the love of all humanity.
Farmers, women, and the youth all need help to heal the land from the effects of climate change; to help produce enough food; to help reduce poverty.
Let us work together, and let us work hard, with the whole world hand in hand to climb the hill and tackle climate change.
Meet some of the people in Ethiopia affected by the drought in this interactive film:
[youtube https://www.youtube.com/watch?v=AZv3GQgjvsk?rel=0&w=560&h=315]