One Climate, One World: CAFOD speaker from Zimbabwe tours England and Wales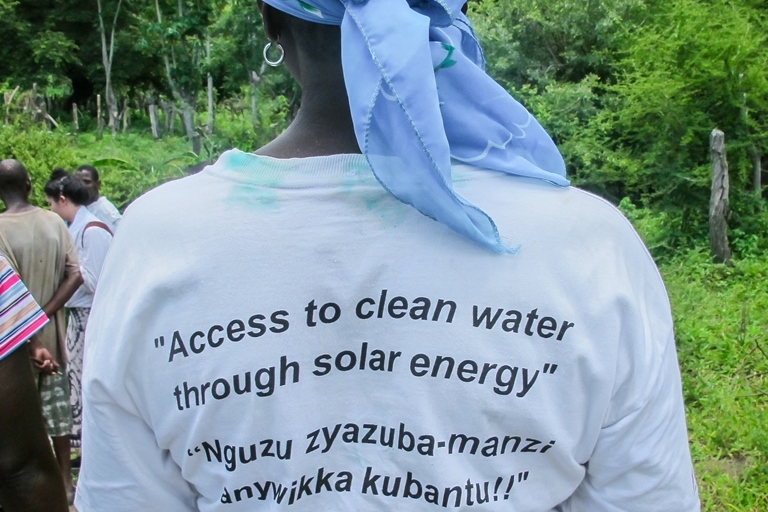 In July, Takura Gwatinyanya, from CAFOD partner Caritas Harare, will be travelling across England and Wales to share his passion for tackling poverty and to show how your support is making a difference in Zimbabwe.
Meet Takura and discover more about CAFOD's climate and energy campaign at a series of special events, starting in London on Wednesday 6 July.
We caught up with Takura to ask his about his family, his work and what keeps him motivated.
Tell us a little bit about your family.
I am married to Rutendo Avriel, and we have one five-year-old son.
You're an expert in water and sanitation. What makes you passionate about this area?
My experience in sanitation and humanitarian work has shown me that access to water and sanitation is a fundamental human right. It bring human dignity, with immediate and evidenced results. The need for decent water and sanitation cuts across all ages and all backgrounds, it doesn't matter whether you are rich or poor.
Pumps run on solar power are helping people in the communities where I work to access clean water and are reducing the time it takes people to collect water.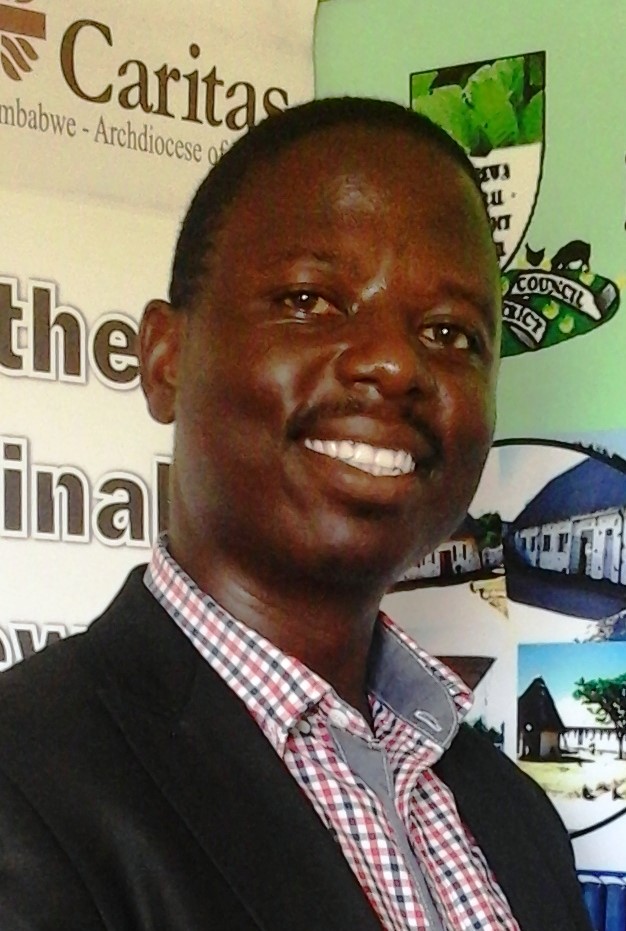 How does your faith motivate you?
The social teachings of the Church guide me. They drive to provide service to poor communities, to alleviate suffering and to work for integral human development.
What is one thing that you do every day?
Each day, I plan my day's work and my activities, and at the end of the day I reflect on the results. The results I get from working hard make me happy. My motto is: it's not the process that matters, but the results.
What is the best piece of advice you have ever received?
The only rent you pay on earth is offering your service for the common good, being kind and never looking down on people.
If you could pass any law what would it be?
All orphans to get free education.
What gives you hope? 
Seeing my son growing up into a young boy gives me the energy and hope to endure. I hope that he stays as happy as he is now, and grows into a successful, humble, hard-working and God-fearing man.
Book here to meet Takura at one of CAFOD's Power to the People events this summer:
London Power to the People event (Wednesday 6 July)
Hartlepool Power to the People event (Friday 8 July)
North Shields Power to the People event (Friday 8 July)
Manchester Power to the People event (Saturday 9 July)
Liverpool Power to the People event (Sunday 10 July)
Cardiff Power to the People event (Tuesday 12 July)
Bristol Power to the People event (Wednesday 13 July)