September 4, 2018
Welcome to our new team of CAFOD gap year volunteers! Read on to find out about their placements and what inspired them to join the programme.
Caroline Collins. Newman University, Birmingham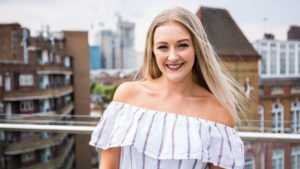 I'm Caroline and I'm based at Newman University in Birmingham. I first found out about CAFOD's Step into the Gap programme when I did my first gap year at The Briars Youth Retreat Centre in the Nottingham Diocese. I studied Human Geography at university, and since then my passion for social justice has grown. My degree allowed me to gain a deeper understanding of the inequalities faced across the globe. As I was approaching the end of my studies, I realised I wanted to raise awareness and put my faith into action through working with CAFOD.
Work with young people? Explore our resources
Continue reading "Step into the Gap: Meet the new team of volunteers!"