Great Generation: Speak up for CAFOD this Lent!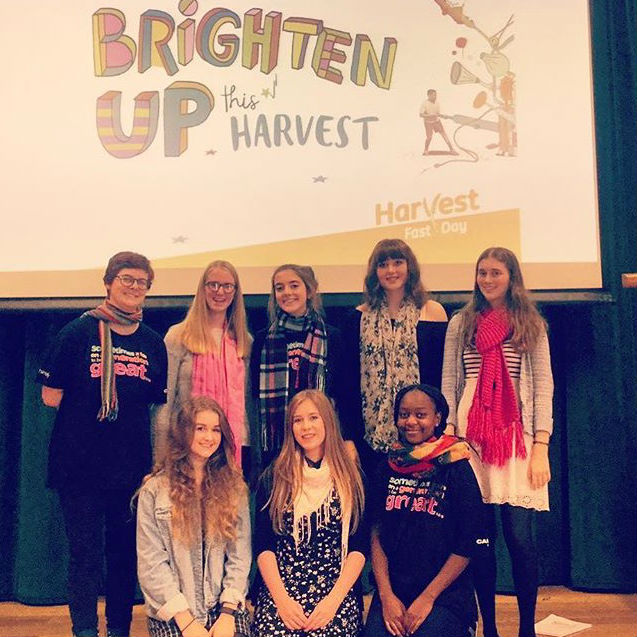 Emily is training as a CAFOD young leader volunteer in Portsmouth Diocese. Alongside other young leaders, this Harvest she spoke up for CAFOD at her school by running an assembly. Their assembly helped fundraise a record amount!
 CAFOD's Brighten Up campaign this Harvest was an opportunity for all of us involved in the CAFOD young leadership programme at my college to co-ordinate our own fundraising in aid of CAFOD's work, focusing on their partnership in Bolivia.
By using an assembly and service as our main means of communication to students and staff at our school, we were able to get across the message of CAFOD in such a positive way and give CAFOD a new face at our school. By literally trying to Brighten Up this Harvest, we encouraged our student body to all wear scarves to our Harvest Festival whilst giving charitable donations which made for a much 'brighter' day!
Speak up for CAFOD this Lent Fast Day, 10 March, in your parish or your secondary school.
Throughout our assembly we followed the journey of Rebeca from the Altiplano in Bolivia and how she finally achieved her dream of getting the materials she needed. We took this message on further to get everyone to think about their own dreams for both themselves and the wider world.
To collate all these important messages together we created a large rainbow which was put up during our service and was something the whole school felt they could relate to knowing that their own dreams featured.
Speak up for CAFOD this Lent Fast Day in your parish or your secondary school.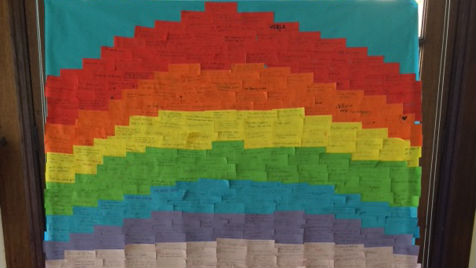 CAFOD allowed me to feel as though not only was I educating my own community but that I was also giving hope to a new one. As a figurehead for our campaign, due to her age and position Rebeca was so relatable to us all and I felt relieved that all our work could go towards helping people like her.
Our efforts paid off in the end as we managed to raise the highest amount of money that anyone has made for CAFOD at our school before!
Seeing the donations flooding in during the service was such a rewarding and special moment as it was clear that the message of our group and CAFOD had really resonated with everyone at our school.
Many thanks to Emily and her school community for their generosity this Harvest.
 Get in touch with us by email if you wish to book a trained, DBS checked volunteer to deliver a Lent assembly in your primary school or Lent workshop in your secondary school.