Finish your Big Lent Walk with the Walk to Easter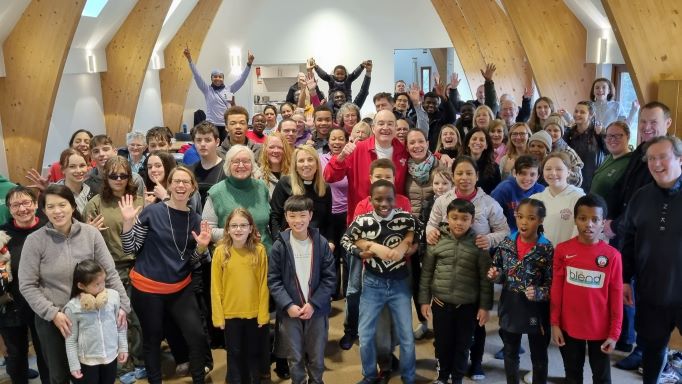 In the final days of the Big Lent Walking Challenge, join the 'Walk to Easter' by reaching 40km in 8 days—the perfect number for Lent! Starting on Palm Sunday, continuing through Holy Week and finishing on Easter Sunday, we invite you to finish the Big Lent Walk in style and bring your faith, fundraising, and fitness together.
The 'Walk to Easter' is the perfect way to enrich your Holy Week and Easter experience. To make the most out of your walks, visit our online Lent Calendar to make your walks into a chance to reflect and pray, or use our Stations of the Cross. Walk to the Holy Week services in your parish, or use your walk as a chance to celebrate Easter with your friends or family.
Stories from our Big Lent Walkers
Read about a few of our Big Lent Walkers who are committing themselves to rounding out their 200km and meeting their fundraising goals.
Learn more about what motivates them and how they are finishing up their challenge as Easter nears!
Reading Parishes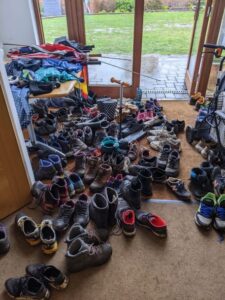 The Reading Parishes came together in an impressive showing on Saturday, March 18th. Walking along the River Thames from Caversham to Sonning, "everyone's spirits remained buoyant, and energy levels never dropped" despite the rain soaking the whole group. St. Andrew's in Sonning generously offered a refuge from the rain with tea, biscuits, and singing as the they joined together to celebrate their faith and community.
Participants in the Reading Parishes Walk covered all ages: Maria Dopico, aged 79, said that "Despite the slippery and muddy path, she enjoyed the lovely atmosphere and joyful company." Imogen, aged 13, excitedly shared that the walk was "such fun and so inspiring and to think it was for God makes it more amazing." Wonderful job smashing the walk and keeping your spirits high, Reading Parishes!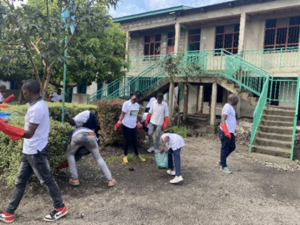 The CAFOD Team in the Democratic Republic of Congo
The DRC CAFOD team is continually stepping up throughout Lent to engage schools and communities in ecological activities. On March 18th, youth in the DRC from the Ecological Club of La Sapientia University and the Congolese Union for Nature Conservation and Sustainable Development (UCCND) walked 4.5 km, held a dialogue on applying integral ecology in their own schools and communities, collected garbage and maintained the trees planted in the playground. Keep it up, DRC team!
CAFOD's London office
CAFOD's London office also got involved in taking on the Big Lent Walk as a team. A couple weeks ago, we had a staff walk from Romero House to come together at the end of the workday to walk 5km together. Neil Roper led us on a gorgeous walk along the Thames and we finished with drinks and nibbles upstairs in the Pavilion!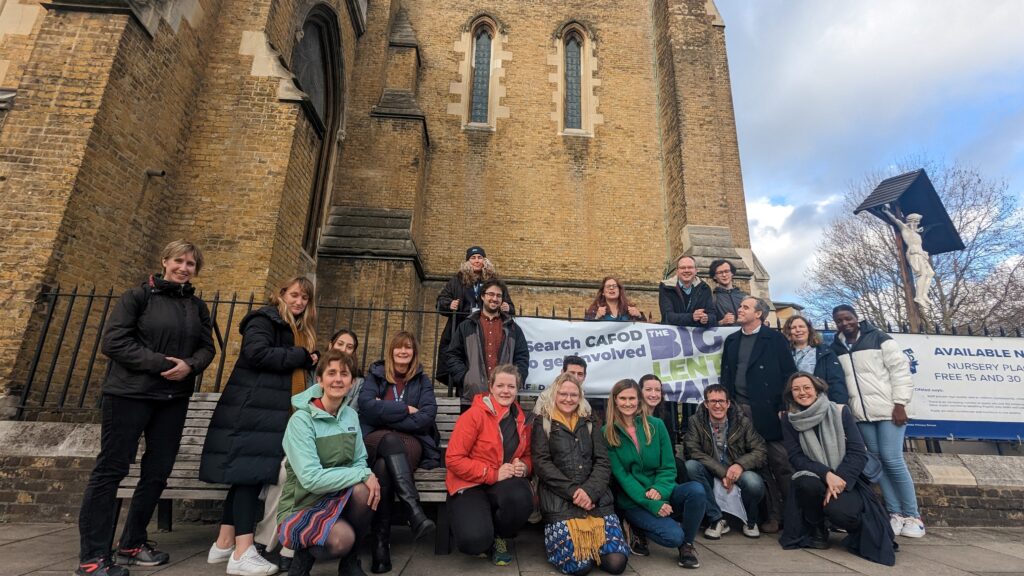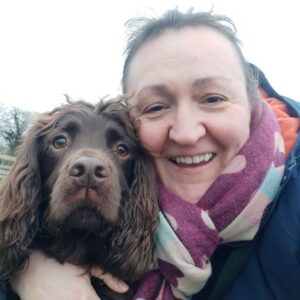 Jackie and Henley
Jackie and her dog Henley are two dedicated Big Lent Walkers who love escaping to the local woods and surrounding countryside for their 200km challenge. Henley is an affectionate 5-year-old cocker spaniel who also does voluntary work for the Police as a wellbeing dog. Jackie jokes that Henley likely covers 10 times the distance that she does from running about and chasing squirrels, and they both love spending the extra time out and about in the fresh air with friends.
Join the Walk to Easter!
Will you join our walkers in the 'Walk to Easter'. Challenge yourself to put your faith into action as Holy Week approaches, support our amazing walkers as they near the finish line of the Big Lent Walk, or check out our World Gifts page for other ideas to support CAFOD's work this Easter!