Parishes step up to Fix the Food System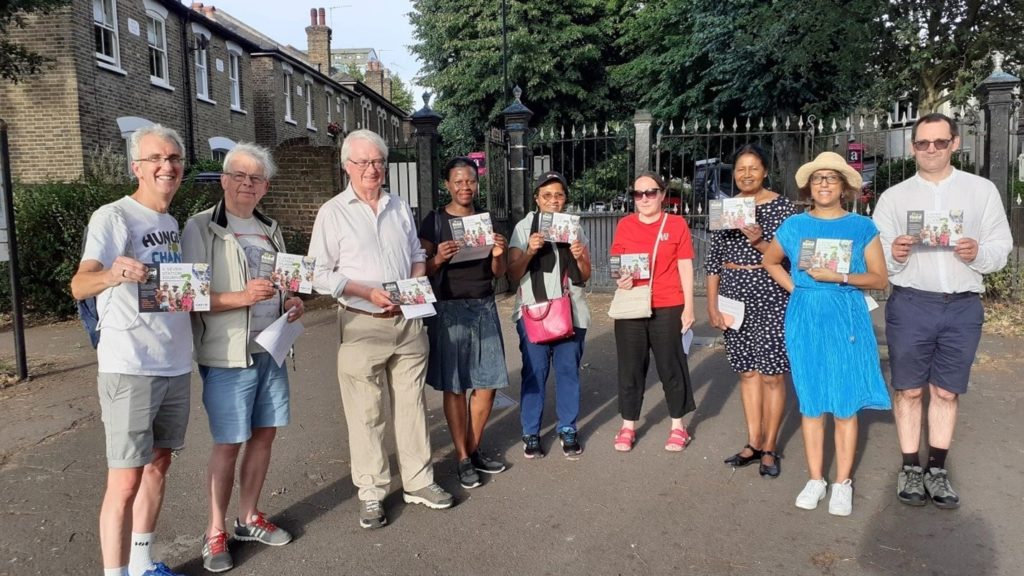 We are, as St John Paul II said, suffering a 'paradox of abundance;' we need 3.7 billion tonnes a year to feed everyone, and we produce more than 4 billion. Yet every day, one in ten, or 800 million people, go hungry. This summer, CAFOD has been asking Catholics to come together and look at the fundamental issues afflicting our food system.
From production through to consumption, CAFOD's 7 stations activity takes participants into the tragedy of our food system, but also the hope and opportunity we have to reshape it. Parish groups have been holding their own sessions, using their own creativity and imagination to bring the journey to life.
Power to parishes
For example, St Anne and St Bernard parish in Liverpool (below) merged the activity with a parish picnic, helping them reach a larger audience through the power of (actual) food!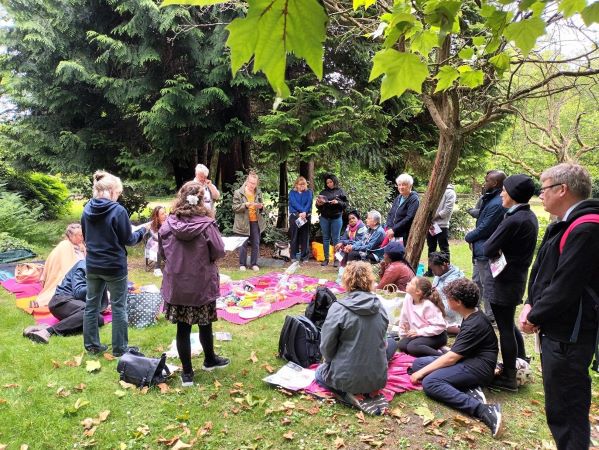 Another parish, St Edmund Campion in Maidenhead, organised a Walk Against Hunger along with their neighbour at St Joseph's, with the seven stations acting as points for reflection along the route.
At the Coolock Centre in Newcastle-under-Lyme (below) the community set up the different stations around the parish garden to actually physically move from one to the next. One attendee commented that, "some of the facts about how much food we import food (fruit and veg, especially), and the export of chemicals which are banned here, provoked strong reactions".
Creative takes
In Cleethorpes (below) members of the group were given a station and tasked with adding their own unique spin to each from props to posters. A particular highlight was one members of the group leading station 5 who had previously lived in Zimbabwe. They drew on their own experience living in the country and its history as the 'breadbasket of Africa.'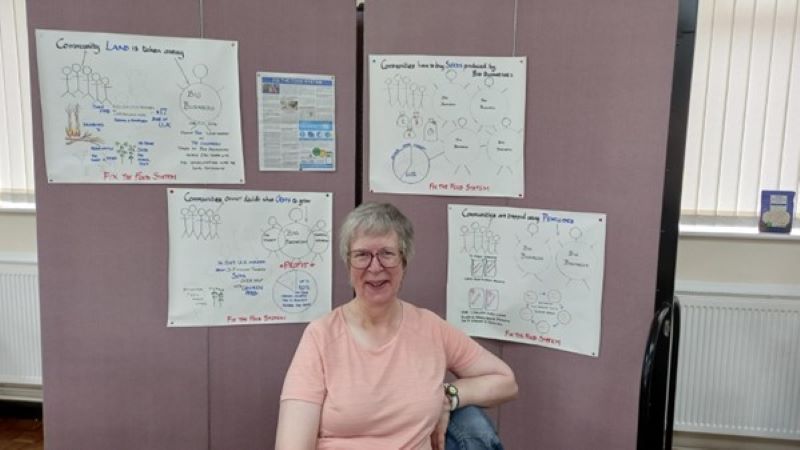 Theresa, Elaine and Sr Bridgetta who hosted the event said, "We found it a really enjoyable experience to host, and we've learnt a lot ourselves as well as the wider community. We've got lots of ideas about small acts that can make a difference such as the allotments and how to use our waste peels and things for compost. We can also contact our MPs and put pressure on them, signing the cards both online and physically."
We're encouraging all Catholics to take this journey and act to reshape our food system for the better. If these accounts have inspired you to host your own event, please do contact your CAFOD diocese representative or contact the campaigns team at campaigns@cafod.org.uk