Welcoming CAFOD into our school
Lucy Collins is Head of RE at Carmel College. In this blog she reflects on welcoming CAFOD volunteers to run workshops at school, and the impact of CAFOD's training with teachers.
'We love these sessions as we get to think about how our faith has such an impact on the lives of others and the world we live in. It makes it real and makes us realise we can actually make a difference, even if it is just a small one for now.'
– Student at Carmel College.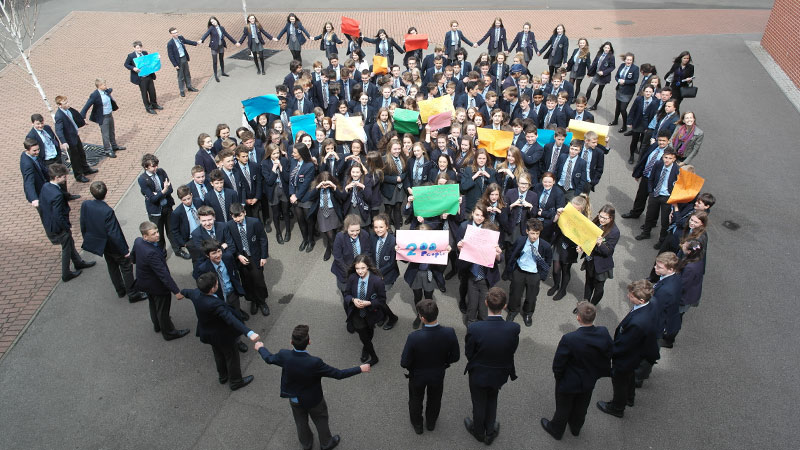 This year we welcomed back CAFOD for what have now become our annual workshops with Years 9 and 10, and we we were delighted that CAFOD would so readily support us by returning to our college.
CAFOD worked with us to create exciting activities which complimented our new GCSE specification preparations alongside current curriculum requirements. It was amazing how they were able to provide materials which allowed our students to access Church documents and encyclicals so easily and joyfully!
Explore our new GCSE Religious Studies resources
Working in small groups meant that the students could ask questions, become more confident in debate and engage with their faith on a much deeper level.
It was also great to have CAFOD join us on a number of occasions to provide professional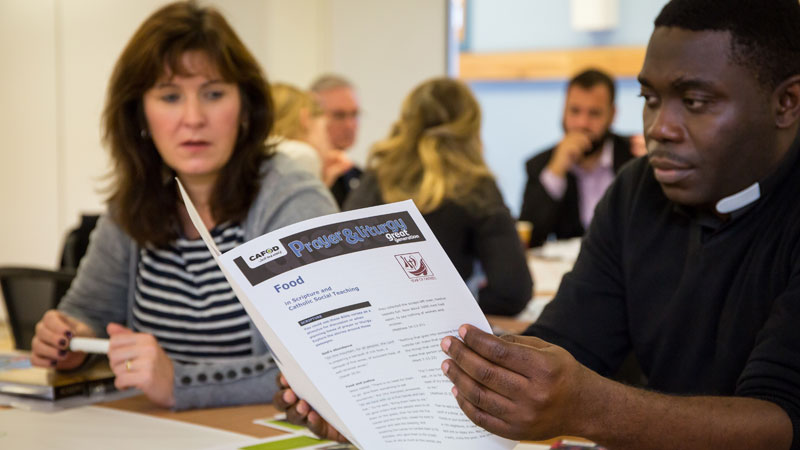 development for the RE department and for whole school CPD. Susan Kambalu from the Schools Team  organised a full, comprehensive and fascinating programme on Church social teaching, Laudato Si' and incorporating CAFOD resources across the curriculum. Susan enthused all staff with her passion, energy, drive and incredible knowledge and experience.
Find out more about our INSET programme, including booking free RE department INSET on our new KS3 and GCSE resources
Since the training, many departments have incorporated resources within lessons and activities so that issues of global concern are addressed in new, innovative and interesting ways. Moreover, with our new initiative and focus upon Global Learning, CAFOD is an amazing source for ideas and resources whether it is for planning lessons, creating displays, fundraising, exploring campaigns and politics, personalising homework and research tasks, and developing extra curricular opportunities.
Search for resources to bring global learning to your subject
CAFOD  has had a powerful impact upon our community, and we always look forward to them visiting – staff and students alike value them enormously and we really love learning from them!
Keep in touch with our education work at CAFOD – sign up to our primary and secondary school enewsletters.