A livesimply parish group transforms lives of local refugees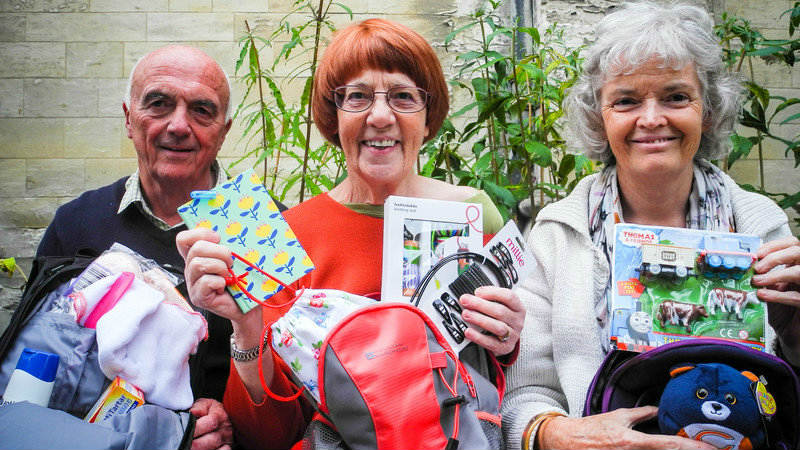 Carol Chilton, a Justice and Peace and livesimply group member from St John the Baptist  Cathedral in Norwich shares how their livesimply group made a real difference to local refugees.
It all started with a phone call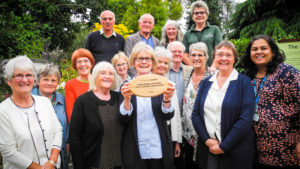 There's a whole network of underground support for refugees and asylum seekers in Norwich. I didn't know about any of it until I made a phone call to find out what our group could do to help.
We heard from a health visitor that families were being moved into the area, but the accommodation they were staying in was so dirty. The families had nothing to clean it with.
Discover our campaign Share the Journey to stand up for the dignity of refugees
We wanted to help so started packing cleaning products and toiletries into shoeboxes. We were later told that rucksacks would be better because they could be used afterwards. We also heard from case workers that it would be useful to include a very practical item: a plastic document wallet. We added one to each rucksack to enable families to keep important papers dry. Our project was born.
So many different groups in the parish got involved. The local school Sixth Form took it on as a project and we even got support from Mountain Warehouse for the rucksacks!
The project took on a life of its own
The project continued to grow.
We got involved with English Plus, a charity who provide language teaching. We soon realised that it was not just adults who needed support, but children and teenagers too. We decided to build children's rucksacks which included toys. We also included 'Welcome to Norwich' postcards.
We held collections in church and people were very generous. We sometimes ended with lots of particular resources and nothing of others. We realised it was best to provide people with a list of what refugee families needed and to store donations until they were needed.
Health visitors would tell us when they needed something urgently. One day they told us about an Albanian family whose accommodation was very cold. I asked the 'Knit and natter' group in the parish for help and they were able to make three blankets for the family within a couple of days. We also re-used things that would otherwise be thrown away, for example we washed and re-hung old curtains.
We are a tiny part of a wonderful thing. We've been able to make amazing links in the community – we even had a reception for refugees here in the cathedral. We also have made links between the refugees and the local foodbank and SVP group.
You too can make a difference with your church
For Carol it started with a phone call to find out what she could do. Why don't you make a start by finding out what you could do? Here are a few ideas:
1 Read about our campaign Share the Journey and discover how your parish can stand up for the rights and dignity of refugees and migrants
2. Sign our petition asking the Prime Minister to stand up for refugees
3. Become a livesimply parish  and respond to Pope Francis' invitation in Laudato Si' to "work with generosity and tenderness in protecting this world which God has entrusted to us".