A wedding without waste (and some other lovely tips)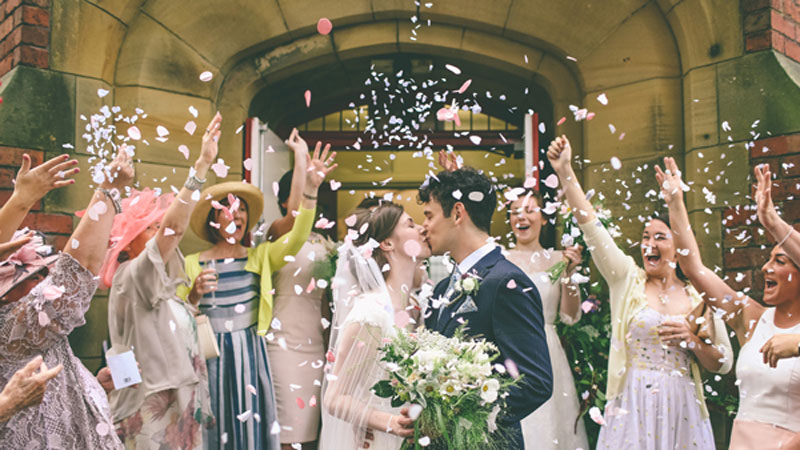 Therese in our Fundraising team has put together five ideas for how you can plan a wedding with less waste, with the added benefit of saving some money too.
I'm super excited about getting married. The idea of getting all our friends and family together for one big party is certainly my idea of fun. At the same time I want it to be cost effective and not too wasteful, so here are some tips that I've picked up along the way during my planning.
1. Swap clothes and raise money
One thing that costs everyone come wedding season is getting a new or fresh outfit to wear for the occasion. How about mixing it up a bit and organising a clothes swap? You could get your family and friends together, bring along some outfits that you're ready to say goodbye to – think dresses, shoes, ties, shirts. Charge each attendee £2 to come along and donate what you have raised.
2. Make use of your friends and family's talents
Do you have a friend who's a hairdresser? Maybe a flower arranger or a musician? How about a singer, a beautician or an events planner? This is a great way to cut costs but also show those closest to you that you value what they can do. They might be able to give you a discounted rate or, if you're the bride or groom-to-be, you could even ask for their help as their present to you.
3. Pick flowers from your garden
This does depend on being organised the time before your wedding and having access to a garden in full bloom, but what a lovely homemade touch to your wedding celebrations. You could pick some petals, dry them out and use them for confetti. What's more, these will break down naturally so your chosen venue will be happy with you! You could also make your own flower displays, buttonholes, hairpieces or bouquets from a homegrown source – get creative!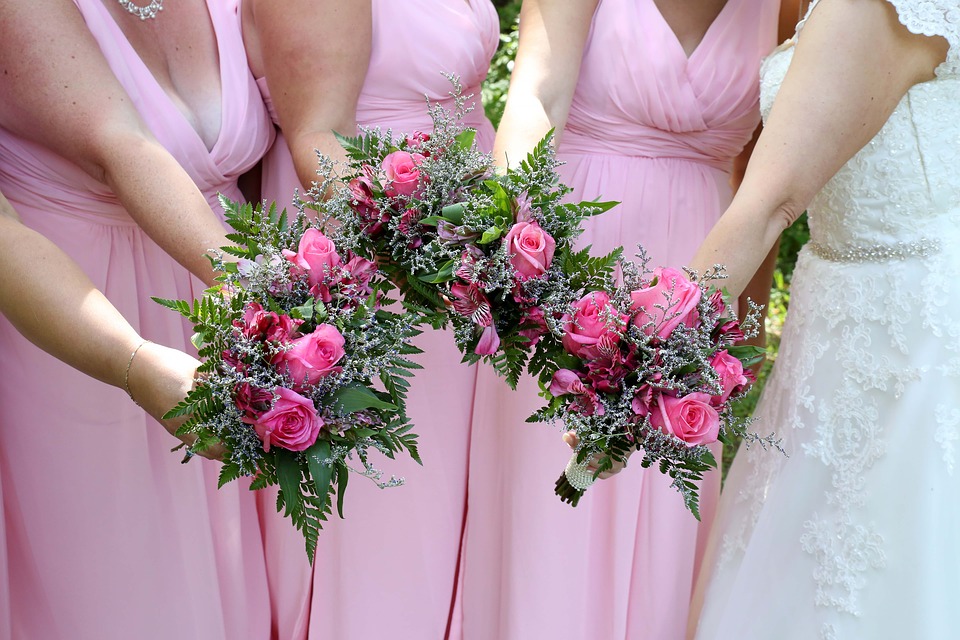 4. Donate wedding 'things' afterwards
Or anything else you won't be using afterwards for that matter. If you'd put together some centrepieces using lovely vases, could these go to a charity shop afterwards or to a friend who's getting married next? You could even sell things on eBay and benefit a chosen charity in the process. Donating any leftover flowers to a local hospice, nursing home or hospital will extend the joy that they have provided you on your special day.
5. Give a different kind of wedding favour or gift
Wedding favours are a longstanding tradition as gifts for attendees. Instead of handing out sweets or small gifts, why not opt for a charity favour? This gift will go towards communities around the world who are most in need of help. What other wedding favour can give a feelgood factor like that? If you're setting up a wedding list, did you know that you can ask for charity gifts instead? Just something to think about!
However you plan to celebrate an upcoming wedding, we hope you have the most incredible day surrounded by love and happiness.