January 23, 2016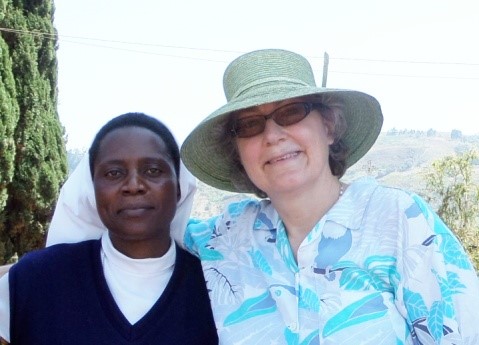 Last month Julie Cox from St John Fisher Parish, Rochester, travelled to Cameroon to visit Sr Annette, who shares her deep conviction to live simply, sustainably and in solidarity with the poor. Here she shares her experience of "ecological conversion".
In 2011, when the livesimply Parish Award Scheme was launched by CAFOD, I heard Fr. Sean McDonagh SSC speak passionately about the integrity of Creation and the impacts of climate change.  A seed was sown and I continued to attend subsequent livesimply meetings, learning more about the connection between our Christian faith and human-ecology.
During a Creation-focused meeting at the Franciscan Study Centre, Canterbury, I had the good fortune to meet a Franciscan Sister from Cameroon, Sr Annette Tangwa TSSF. We became close friends, sharing a passion to restore Creation.
Find out more about becoming a liveSimply parish
I had the great privilege of reconnecting with my dear friend Sr Annette last November when I travelled to Cameroon. What struck me when I first arrived in this central African country was the warmth, openness and receptivity of the Cameroonian people. It was a truly wonderful experience to be among a rural community centred on the parish of the Sacred Heart, Shisong.
Continue reading "Joyfully Live in Fellowship with Creation"