Challenge indifference this Lent
Father Augusto Zampini Davies is a RC priest, Moral Theologian and theological advisor to CAFOD. In the first in a series of blogs reflecting on love of creation, he explains how we can confront the 'globalisation of indifference' this Lent.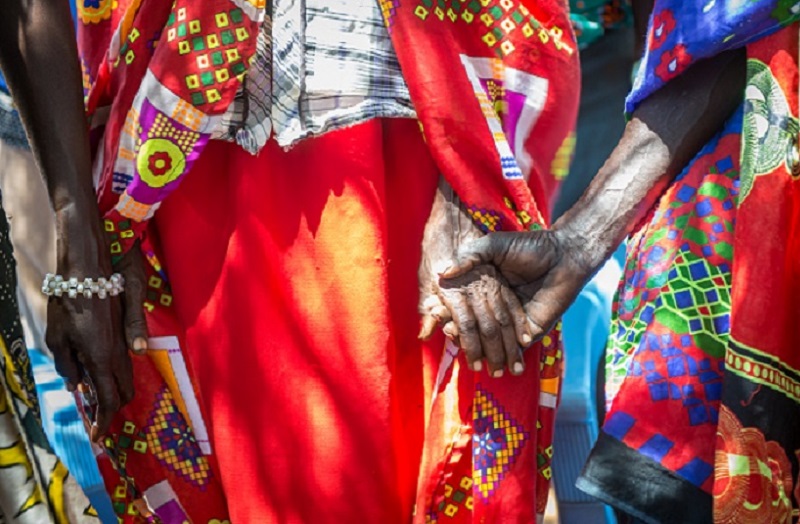 Do you sometimes feel that you are not as joyful as you should be?  It happens to me quite often. I remember being embarrassed about my indifference in a visit to Zimbabwe with CAFOD.  The people I met there face many challenges. Yet, when they gather together for Mass in a Church, or discuss a problem as a community under a Baobab tree, they discover a joy that is out of this earth. Or is it?
In his latest document, Evangelii Gaudium (The Joy of The Gospel) (2014), Pope Francis has exhorted all Catholics to renew the beauty of life. The inspiring Good News of Jesus Christ should set our spirits on fire, transforming our beings and enabling us to reveal the Kingdom of God.
Reflect on the beauty of creation with our climate reflections
Why are we so indifferent?
If the Joy of the Gospel transforms us, both personally and socially, why are so many Christians not being attentive to the cry of the poor –as we should as be as good disciples of Christ?  Why do we tend to defend and sustain an arguably damaging economic model of growth that, although it brings wealth to some, it rules out millions of people?  Why are we so indifferent?
Surely being a Christian is about developing a heart capable of healing those who are wounded and consoling those who suffer, of forgiving the ones who hurt us and of loving all –even our enemies. Surely, too, many Catholics I know strive to walk through this path. So what is impeding us to feel compassion and to respond to the outcry of the poor?
Pope Francis believes that a culture of perennial prosperity is to be blamed, because it is deadening us, hence not enabling the gospel to sparkle our souls.  While we are thrilled if the market offers us something new to purchase, the Pope complains, we are not moved by the cry of the poor (Evangelii Gaudium, n.54). In order to 'have' more, and to live more comfortable (welfare), we are losing sight of what it means to 'be' more, and to live with and for others. And indifference to those in need beclouds the Gospel's joy.
Indifference towards creation
Yet a globalisation of indifference is not restricted to poverty and inequality. It comprises also an indifference towards climate change, and how it is affecting the most vulnerable human beings and species of the planet, as well as threatening the wellbeing of future generations.  John Paul II, in his message for the World Day Peace in 1990, explained how biblical considerations on the created world help to understand better the intimate relationship between human activity and the whole creation. When human beings turn back on the creator's plan to love and care for our neighbours, this also has inevitable repercussions on the rest of the created order. "Therefore the land mourns and all who dwell in it languish, and also the beasts of the field and the birds of the air and even the fish of the sea are taken away" (Hos 4:3).
Benedict XVI has gone even further to explain this close connection between human activity and the natural world. In his social encyclical Caritas in Veritate, he reminds us that the way we treat other people is reflected in the way we treat other creatures and nature, and vice-versa. People who exploit, dominate and are violent with human beings, often do likewise with nature. And those who treat nature just as resource to be exploited at whatever cost, have also a tendency to do likewise to human beings, particularly in the labour market. So how can we move away from this natural and human ecological misconduct?
A radical ecological conversion 
Given that any of us can fail into this attitude of domination that blurs our compassionate heart, John Paul II –alongside the Patriarch Bartholomew I- claimed in 2002 for a radical ecological conversion.  They explained that personal conversion, which should trigger solidarity with those in need, is not enough. Ecological conversion is also needed in order to trigger solidarity with other creatures, particularly those in risk of extinction, and with the whole creation.
Solidarity yielding from personal-ecological conversion, therefore, seems to be the antidote to globalisation of indifference to poverty and climate change.
A constant ecological conversion and on-growing solidarity can help redress the dark sides of a culture of perennial prosperity and on-growing consumerism. An ecological conversion and solidarity allow us also to seek for authentic human fulfilment. They help us to recover our compassionate hearts and, alongside fellow sisters and brothers and other creatures, heal each other's wounds.  And this surely provides room for the Joy of the Gospel. It is thought Pope Francis will expound on this in his future encyclical on the environment, expected to be issued this summer.
Let us learn to open our hearts, and like my Zimbabwean friends, be passionate witnesses to the love of creation.
Love creation with our climate reflections
Creator God, open our eyes to see your love throughout creation. Inspire us to treat creation and each other as you would, with respect and compassion. We ask this through Jesus Christ, your Son, our Lord. Amen.