Tomatoes: a practical response to Laudato Si'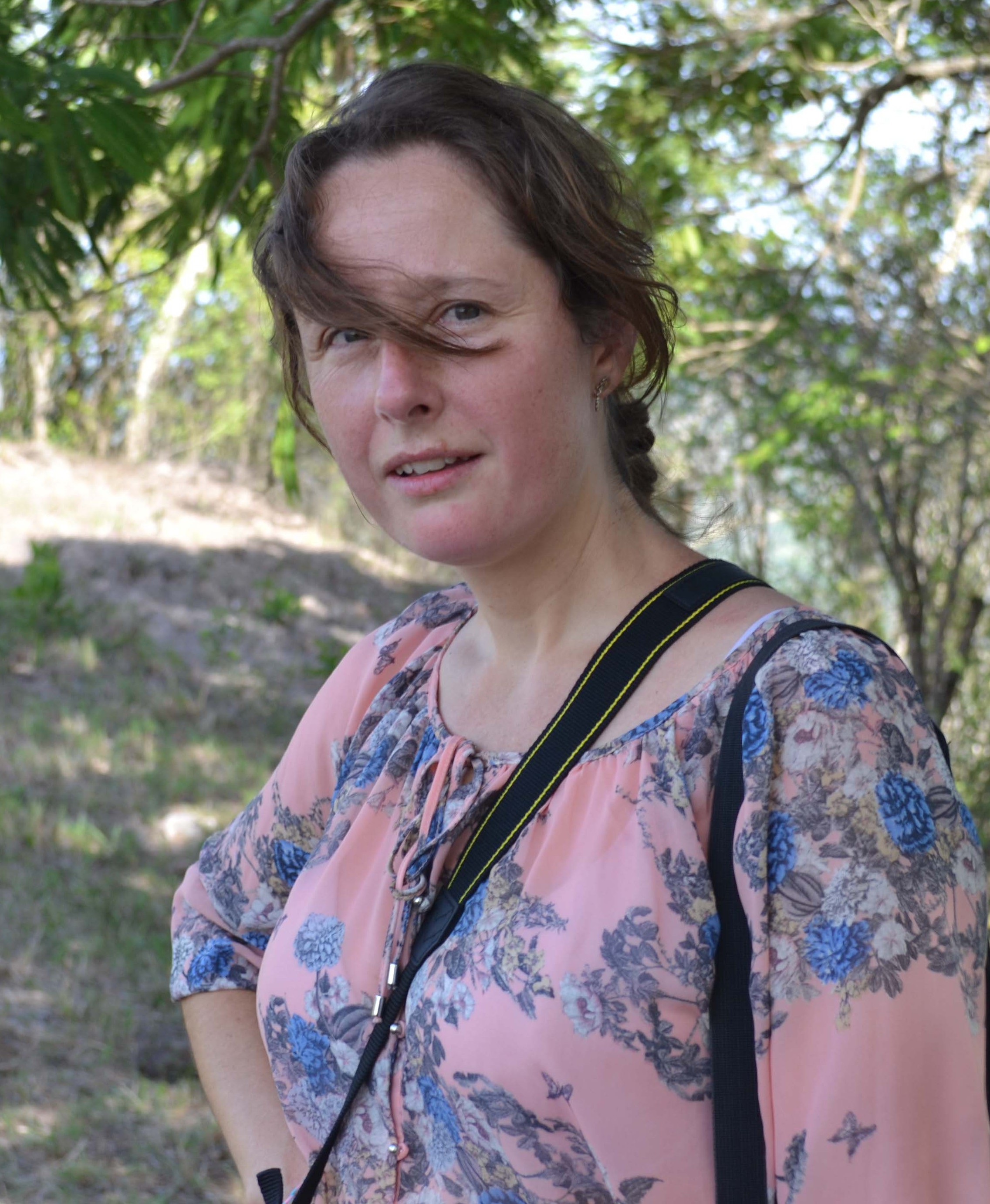 Mary and I have spent 3 lunchtimes shovelling compost in the CAFOD carpark, Janet has brought in tomato plants, Lucy has promised us a courgette, Tory donated some basil seeds and Al and Jamie have done some heavy lifting.
Why? In CAFOD we have been getting very excited about the One Climate, One World campaign.  Our campaigns team have worked tirelessly on the mass lobby of parliament with many CAFOD supporters among the 9,000 crowd on 17 June, and now we have the new encyclical from Pope Francis – Laudato Si', calling us to care for our common home.
There's a lot of important big picture thinking, mobilising people and influencing policy makers (have you signed our petition?), but I just fancied getting my hands dirty, the smell in my nostrils of a freshly plucked tomato, and somewhere green and shady to sit and eat my sandwich.  So we are making a garden on our office balcony in London.
Inspiration from El Salvador, Brazil and Twickenham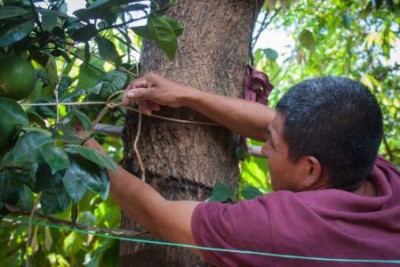 As someone who struggles to grow so much as a broad bean, I have long admired the patient resilience and determination of the subsistence farmers I have met through CAFOD partners, such as Fidel and Julia in Puentecitos, learning how to improve their yields and diversify their production with our Connect2:El Salvador partner Jesuit Development Service, and then sharing their skills with others.
Find out more about Connect2:El Salvador
Sao Paulo is suffering its worst water crisis in 80 years, as a combination of drought and inadequate water management causing severe water shortages, and the poorest are hardest hit by rising water prices.  However, Terezinha from our CAFOD Connect2:Brazil partner MDF is developing a hanging garden at home and helping men, women and children in the favelas to collect rain water for domestic use.
I loved seeing the parish garden at St. Margaret of Scotland in Twickenham which Siobhan and Judith and their parish CAFOD group created and hearing about their sale of the garden produce to raise funds for our Connect2:El Salvador programme.  I remember them saying how disappointed they felt when they suffered tomato blight. Moments like this remind us how challenging life can be for people whose existence depends upon their daily toil on the land.
Yet it can be easy to lose sight of how we are all utterly dependent upon the fruits and mysterious workings of our awe-inspiring world. As José in Nicaragua said to me recently when I asked him what the environment means to him, "It is life.  Without it we have nothing."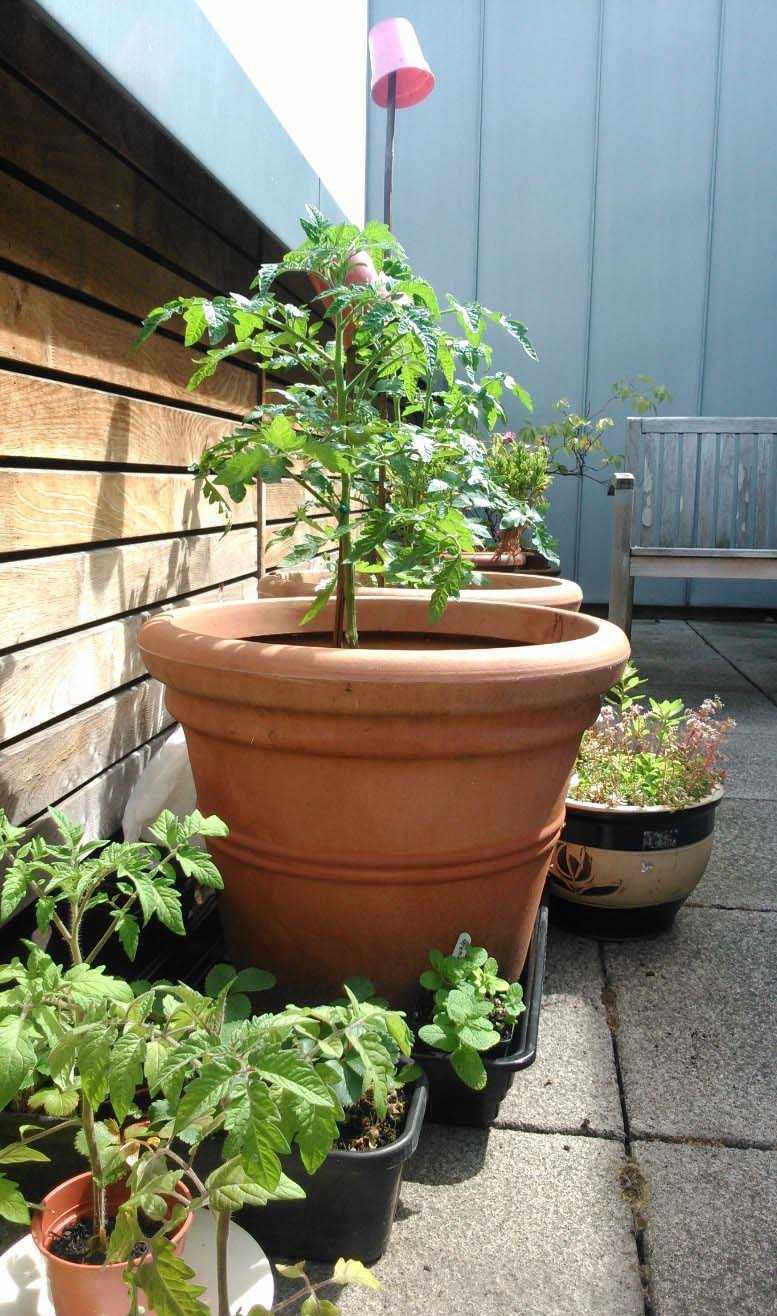 Back at Romero House…
So far we have two pots planted up.  We have big ideas but it's a case of one pot at a time.
I am learning a lot from Mary, and gradually more people are getting interested.  Hopefully we will all enjoy some of the produce with our lunches.  Fingers crossed our tomatoes don't get blight, but if they do, maybe it will help this supermarket junkie to deeper appreciation of life's delicate balance.