Synod on the Family: Listening to our sisters living in poverty
Rachel McCarthy is the Theology Programme Communications Coordinator at CAFOD. Rachel coordinates prayer and reflection material such as the Harvest Fast Day prayer.
Last week, I was invited to attend the launch of the book, Catholic women speak: Bringing our gifts to the table, in Rome ahead of the Synod on the Family.
The Catholic women speak network brings together 44 Catholic writers and theologians from across the world. They aim to offer a unique contribution to the discussions around the Synod, by sharing stories of women, especially those who are living in poverty.
Listening to our sisters living in poverty
It was inspiring to listen to many stories of marginalised women. Severine Deneuline, Professor in International Development at the University of Bath said, "Pope Francis talks about being a poor Church for the poor, and we remember that many of the world's poorest people are women."
Nontando Hadebe is a member of the Circle of African women theologians. Nontando spoke with real fire and conviction. For Nontando, human dignity is the cornerstone of her faith. She explained how women and men have equal gifts as they are each created in the image of God.
Notando said, "The stories of people need to be at the table, not just read out from textbooks. We need to move theology into the lives of marginalised women."
Nontando spoke passionately about the need to deepen our perspective on the human family and look outwards. From families who are living in uncertainty and seeking refuge from places of conflict, to women who are living in violence, the picture of the global family today is rich and complex.
Nontando talked about women who are affected by violence in their home, and grandparents who look after 20 children because their parents have been affected by HIV and AIDs. She argued that, as a Catholic community, we need to be open to the challenges faced by many women throughout the world in an attitude of humility and respect.
Find out more about our work on HIV and AIDS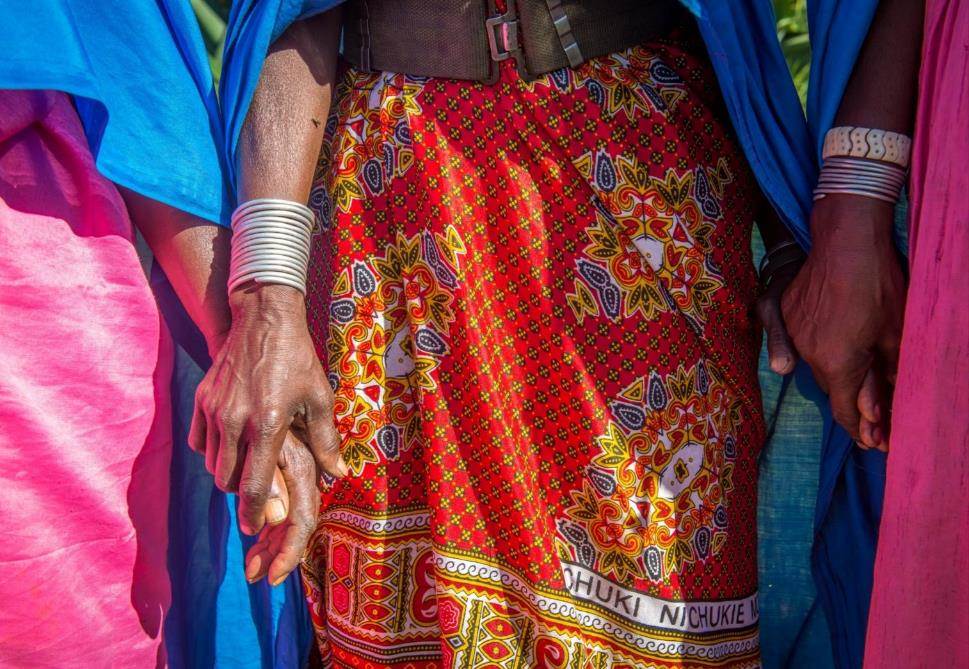 Listening to Nontando, I was reminded of a group of Muslim women I met in Kenya a few years ago, who are widowed. The women are part of a group supported by CAFOD partner Caritas Isiolo. For a rural woman in Kenya, life becomes incredibly hard when her husband dies, as she has no support and is shunned by the rest of society. But this women's group is doing something amazing. They plant trees in the local park, which brings in some income which they share as a cooperative. In this way, the women are empowered to transform their own lives.
The bonds of faith
We heard many more stories of families from the UK, the Philippines and Argentina. What brought many of these people together was their Catholic faith. Anne Arobame SSS, originally from Nigeria, said, "To an African woman, Jesus is liberation. He is the one who says, 'Woman, you are set free.'"
At the end of the day, we heard a musical performance from the opera Mary Magdalene. Listening to the beautiful music, I contemplated the extraordinary witness of the many women and men who had shared their stories. Like Mary Magdalene, these women of faith are gazing intently at Christ, who is full of love and compassion.
I wait with interest to hear the outcomes of the Synod. At the same time, I am deeply encouraged by the seeds that have been sown in hope that all our sisters and brothers may flourish.