World Gifts: why I'm asking for alternative presents this Christmas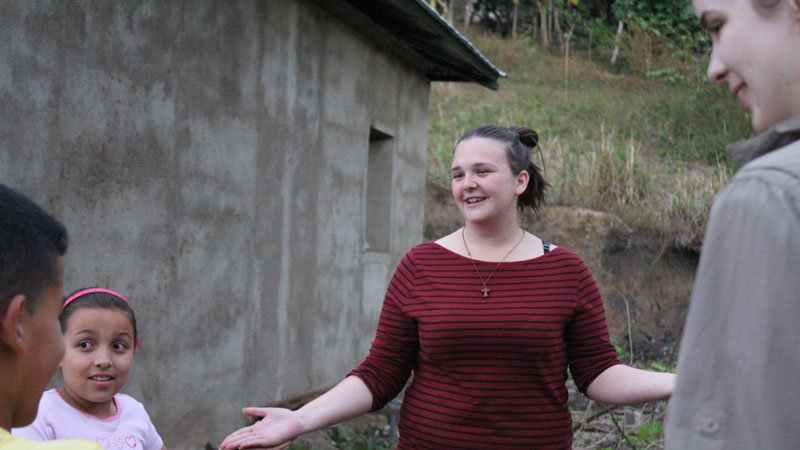 Bernadette Goddard took part in the Step into the Gap programme last year. In this blog she describes why the work of partners in Nicaragua inspired her to ask for World Gifts as Christmas presents this year.
As Christmas approaches every year I am asked the question what would I like. It's a double question for me as my birthday is just five days before Christmas, on 20 December. Each year I receive many gifts, often ones which, if I'm honest, I don't need or use. In previous years I've asked for things which would be useful. Last year I was about to embark on a life changing trip with CAFOD to Nicaragua and people helped with my kit list, buying me useful items to take with me such as torches and plug adapters! This Christmas I have decided to appeal to family and friends on social media to buy World Gifts.
Check out the range of World Gifts
I have also chosen to spend the money I would use to send Christmas cards this year on a World Gift too. Asking for World Gifts this year has been inspired by seeing the difference such gifts make to families and communities overseas. For the price of a bath set or that box of chocolates, you could buy something as small as a £4 queen bee!
Having seen how much of a difference bee keeping makes in a community when visiting Natoso in Nicaragua, it only feels right to use that £4 to give a gift to someone else who will benefit. I remember meeting Darling who was part of a bee keeping women's group, supported by CAFOD partner ASOMUPRO, and hearing just how much the bee keeping business has helped transform the lives of the women involved.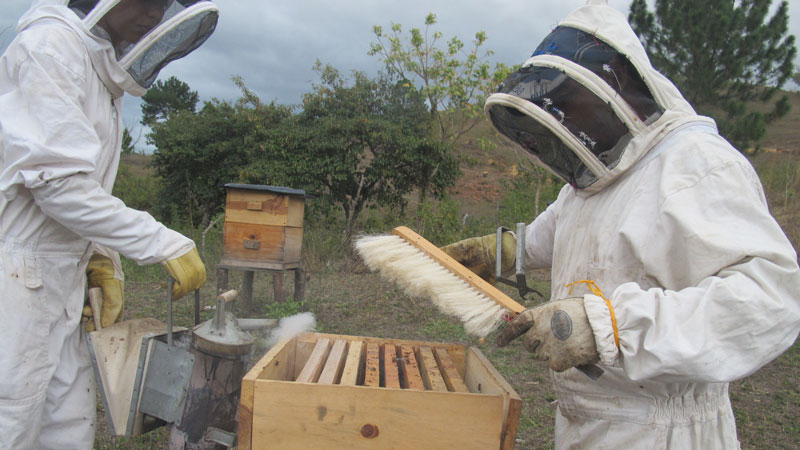 "Being part of this group has been a good experience for me. We've learnt to value ourselves, and we've grown in self in esteem. A lot of us didn't have jobs before this group, beekeeping has provided work for us." Darling
If you fancy taking it one step further and you could gift a pig that provides for £65 just like the pig which has provided so much for Dona Helen, who we also met, and her son Josua. I'm delighted that my photo of Dona Helen's pig made it into the catalogue – it's a wonderful World Gift!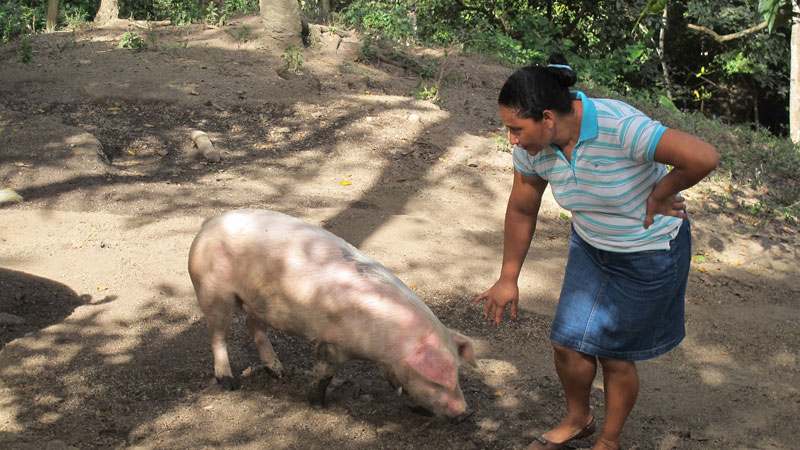 Find World Gift fundraising resources for schools and parishes.
I know and have seen how much of a difference these gifts make in people's lives. So if you're unsure of what you want or even what to buys your friends and family, then check out World Gifts range, and please do share the gifts, just as I am doing.
Give a gift that makes a difference this year. Buy a World Gift this Christmas!