Lenten works of mercy: Heal the sick
Our series of Friday blogs focus on examples of living out works of mercy during Lent. In this blog, Susan Kambalu, who accompanied four Step into the Gap volunteers to visit CAFOD partners in Zimbabwe last month, talks about hope for the future in the HIV and AIDS projects she visited.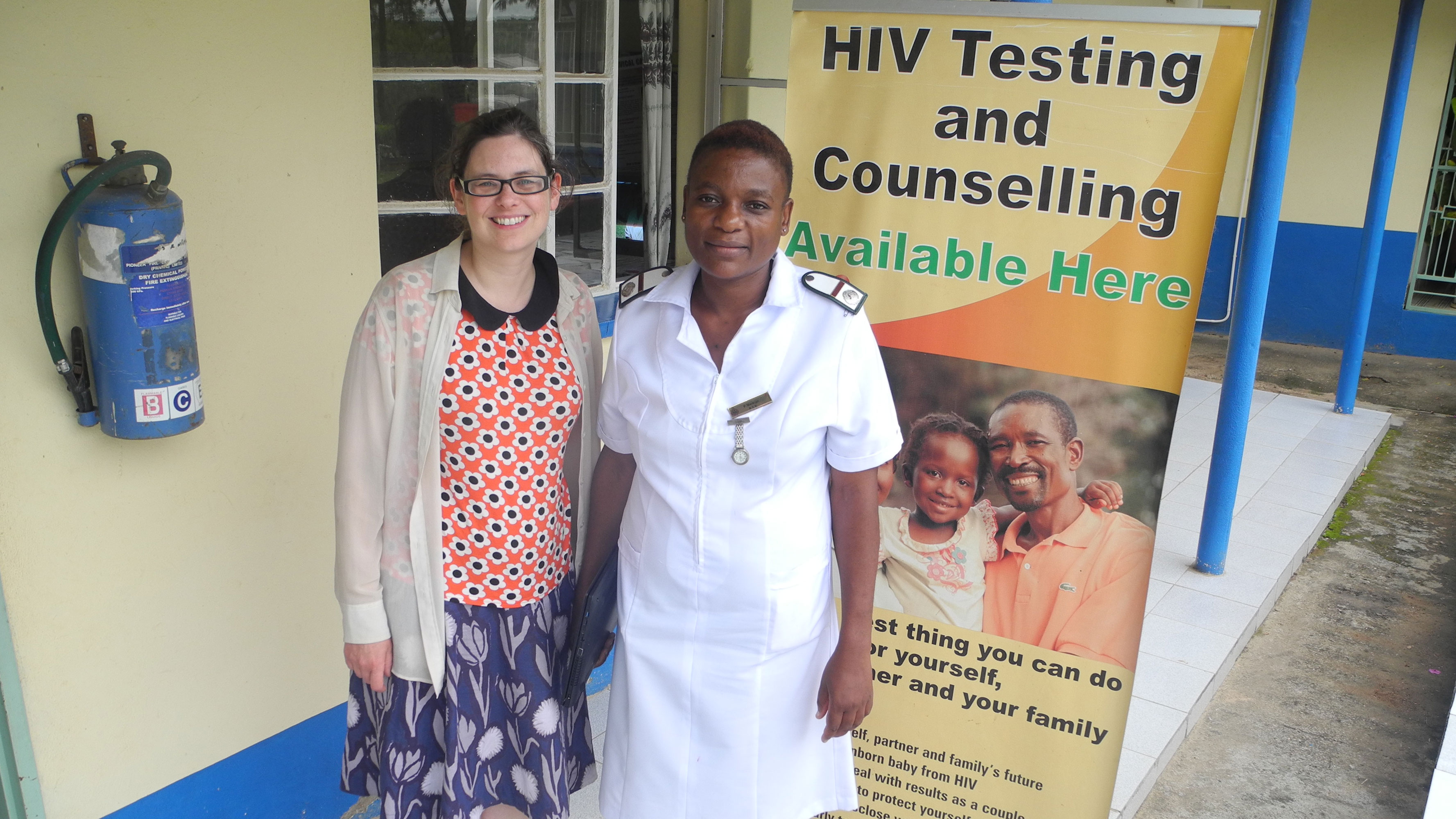 One of my favourite Bible verses is Jeremiah 29:11: '"For I know the plans I have for you," declares the Lord, "plans to give you hope and a future."' When I've faced challenges in my own life, this verse has given me hope and encouraged me to keep going. But there has been one area of life where it has been hard to find hope at times. Members of my extended family have lived with the impact of HIV and AIDS, and the story I have seen over the past 15 years or so has not been a positive one. So it was with some trepidation that I prepared to visit Zimbabwe, to see first-hand the work of CAFOD partners Mavambo, Mashambanzou and St Albert's Mission Hospital in supporting people living with HIV.
Find out more about HIV and AIDS as a development issue
Putting children first
These three partners, situated in very different contexts, work together on the programme, Putting Children First. This is a complex programme, covering areas such as child protection, birth certificates, income generating projects, school fees, and health care. The staff members I met were all passionate about their work, and were full of compassion and tenderness.
In particular, I was privileged to be shown around the Family Child Healthcare ward by Sister Plaxedes. She explained to me and the gap year volunteers about the importance of providing HIV testing and counselling to everyone who visited the hospital, in particular to the pregnant mothers who came for check-ups. She showed us the room where the testing takes place, and explained the rapid testing kit itself. I was amazed to learn that, if negative, you can receive the results in about 15 minutes.
If the test is positive, two other tests are carried out to confirm the result, and the following two tests are also positive, the person will be given information about their status, and will immediately be given counselling and put on ART (anti-retroviral therapy). Mothers receiving and taking this treatment correctly during and after pregnancy can then have the very real possibility of giving birth to an HIV-negative baby. They are given advice on how to ensure that their child remains free from HIV.
Sr Plaxedes explained that the comprehensive programme of testing and counselling for pregnant women and screening of new babies was pioneered in St Albert's by Dr Elizabeth Tarira (the founder of St Albert's) supported by Dr Julia Musariri and, as a result, new infections are coming to zero. We asked why the hospital is so successful in this regard and were told "all the teams work together." This was something we were to hear again and again during our stay. It was uplifting and hope-giving to hear all but one of the many children born in the hospital in 2015 were HIV-negative. It is also inspiring to learn that Zimbabwe as a whole has made huge progress in this area, reducing the rate of transmission from 21% in 2009 to 6.6% in 2014.
Donate to CAFOD's Lent appeal and bring hope to people around the world
The hospital has been at the forefront of innovative approaches to reducing HIV, and in supporting people living with and affected by HIV and AIDS. However, this work could not continue without the work of the volunteer caregivers, many of whom are living in their own challenging circumstances, but feel called to serve the communities they live in.
Apply to join CAFOD's gap year
Samuel
One of these caregivers is Samuel Mateo, who is also a field officer for the HIV network in the district. He told us about the situation in the past, and how it has changed. "In the past, people were afraid to share their status, and were dying in their homes. They would not speak out. In 2004, Dr Elizabeth Tarira began training caregivers. They were given training on how to take care of people who were bedridden – training in hygiene and nutrition.
"Caregivers would educate people on transmission methods to rehabilitate patients so they would live together. Dramas revealed the importance of revealing your status. Through this work, people began to accept that people could live productively with HIV.
But a CAFOD World Gift to support HIV and AIDS projects
"Most caregivers are dedicated to their work because they live in that situation. Having HIV doesn't mean you are dying."
I asked Mr Mateo about the UNAIDS theme of getting to zero: zero new HIV infections, zero deaths from AIDS-related illnesses, zero discrimination. He said: "We will achieve the zeroes."
My Friday gesture of mercy
Today, I'm sharing this story as my Friday gesture of mercy. Mr Mateo is inspirational, a positive role model in his community. Hearing him talk positively about the changes and the challenges gave me hope. During this Jubilee Year of Mercy, I was reminded about the corporal act of mercy – to heal the sick. This is being done at St. Albert's, along with the awareness-raising needed to prevent new infections. By the end of the day, I came out filled with hope, and saw again the fulfilment of God's promise, a plan to give hope and a future to those living with HIV and AIDS.
Step into the Gap and see CAFOD's work
Pope Francis has promised to make a gesture of mercy every Friday. We have committed to do the same during Lent. We invite you to join us by donating to our Lent appeal.