Learning from refugees in Lebanon
"I have learnt so much about the refugee situation as well as about myself and I will be using my strength in faith to guide me when sharing about my experience in Lebanon."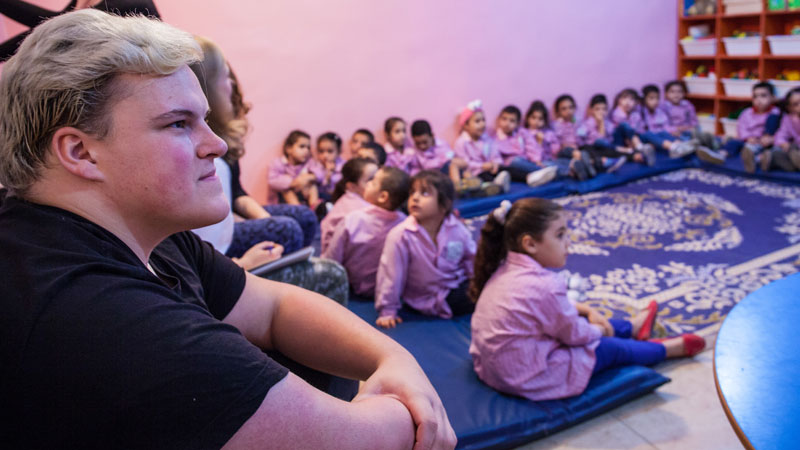 Ryan Wilkinson is a 19 year old CAFOD volunteer from Sheffield who recently travelled with CAFOD to meet refugees in Lebanon.
My recent visit to Lebanon has had such a large, positive impact on my life and has made me want to encourage others to learn more about the refugee crisis.
It was such incredible experience to meet refugees who Association Najdeh and Caritas Lebanon, the two CAFOD partners that I visited, reach and help in different camps and shelters. Having the opportunity to talk to people who are refugees, and the staff at the organisations was so inspiring for me as it made me think more about my life and how I can do more to encourage change.
There were times during my visit where it left me emotionally drained as I was hearing many emotional stories about what people are going through, and how their lives have changed since moving to Lebanon.
Donate to the Refugee Crisis Apeal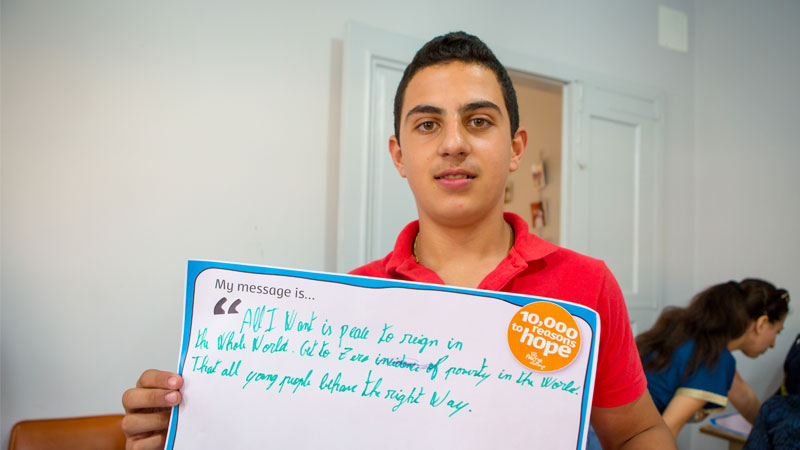 Putting trust in young people
One person who particularly stood out for me was a 14 year old boy called Peter. Peter is a volunteer for Caritas Lebanon and is such an inspiration for me as I learnt about all the work he does for the youth and his community.
At only 14 years old, Peter has been made the logistics coordinator for his Caritas Lebanon volunteer project, a role that consists of making sure that all the activities are fully organised and have all the materials that are needed. The fact that Caritas Lebanon puts trust in young people gave me so much hope for young people that I work with at Savio House, a retreat centre run by Salesians, as well as all young people in the UK as there is so much that young people can do to help and raise awareness for issues such as the refugee crisis.
One thing that Peter said really left me motivated and inspired; he said that anyone can volunteer but you don't volunteer in your free time, you have to make volunteer time.
Write a message of hope to refugees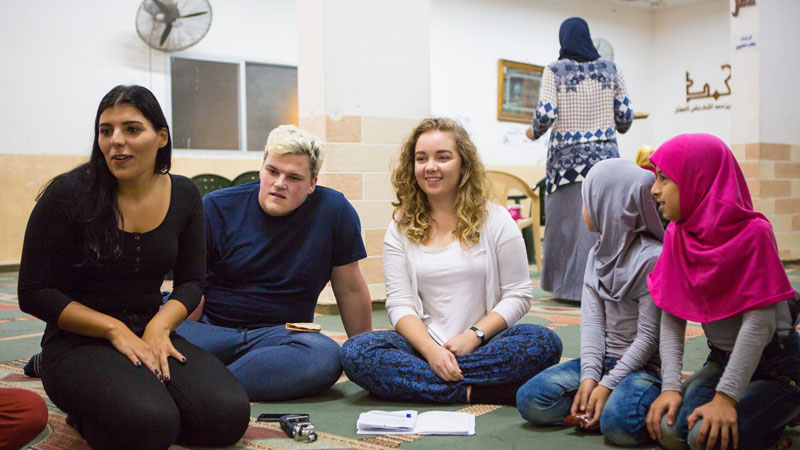 A stronger relationship with God
I've always had a faith in God being born a Christian and then finding strength in my relationship with God. However, I have never felt so close to God as I did during my visit to Lebanon learning about the work for refugees.
Hearing different people's stories and experiences in their faith really left me feeling inspired and has helped me to build an even stronger relationship with God. Walking around different places in Lebanon and seeing the different religious buildings really added to my experience and helped me to feel the presence of God with me at all times. This experience has left me feeling really blessed for receiving the opportunity to speak to the refugees but also to reaffirm my faith.
I have learnt so much about the refugee situation as well as about myself and I will be using my strength in faith to guide me when sharing about my experience in Lebanon.
 Ryan will be sharing his experience of Lebanon at the CYMFED Flame event in March 2017. Find tickets here