Great Generation: Volunteering with CAFOD at Flame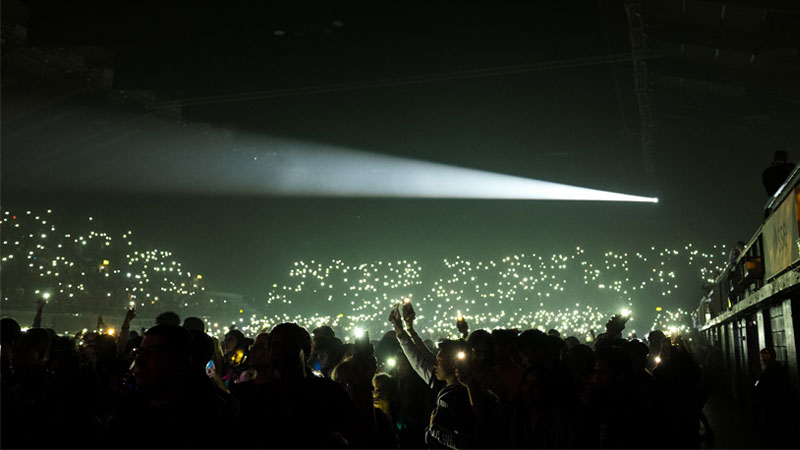 Cameron is a CAFOD young leader and volunteered at Flame 2017, an event for 10,000 young Catholics on 11 March. Alongside around 50 other young volunteers, he ran activities with the Flame crowd to raise awareness of CAFOD and global justice issues.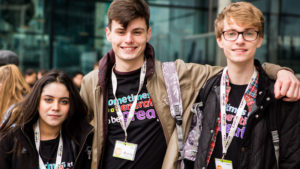 I had the opportunity to volunteer with CAFOD at Flame. This was an enjoyable experience and I had a really nice day. For anyone who doesn't know, Flame is a Catholic event held at the SSE Arena, Wembley. At Flame there are many different speakers and performers such as Matt Redman.
The day started with joining the mini bus in order to take us to Wembley. As we arrived we got into the groups got to know what activities we'd be running as we were volunteering and not just here to watch the performances!
Watch our film shown on stage at Flame 2017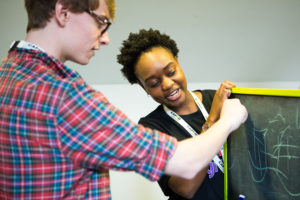 We put on different activities during the lunch break. My group ran game of CAFOD Pictionary. We had a bag with different words in. To play, people needed two teams, and then someone from each team had to draw a picture of the word they had pulled out of the bag. The first team to guess what they were drawing won at CAFOD sticker! Each word that was pulled out of the bag linked to poverty, with this we were able to help people realise what some families may not have, such as electricity, food, or even clean water. We also explained a bit about how CAFOD partners support people living in poverty.
Some of the performances on stage were really eye opening, the RISE Theatre play really has stuck with me. This performance was put on by different actors and they took turns to say something about their character. As they went on you realised that each character was very different. By the end you found out that one lived on the streets, one was a refugee, one the victim of human trafficking, and one was Jesus. This made me realise that although people may look like us, it does not mean they have had the same background and experiences. But it also made me realise that we are all the same and we should be doing more to help those living in poverty.
Watch the RISE Theatre play, Moving people, and download the script and resource to use with your youth group
Part of the way through Flame, some CAFOD volunteers came up to speak on-stage. We were able to listen to Leah and Ryan who have visited Lebanon to meet with refugees.
Watch our Flame on stage film about Leah and Ryan's visit to Lebanon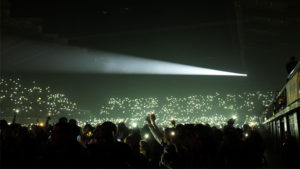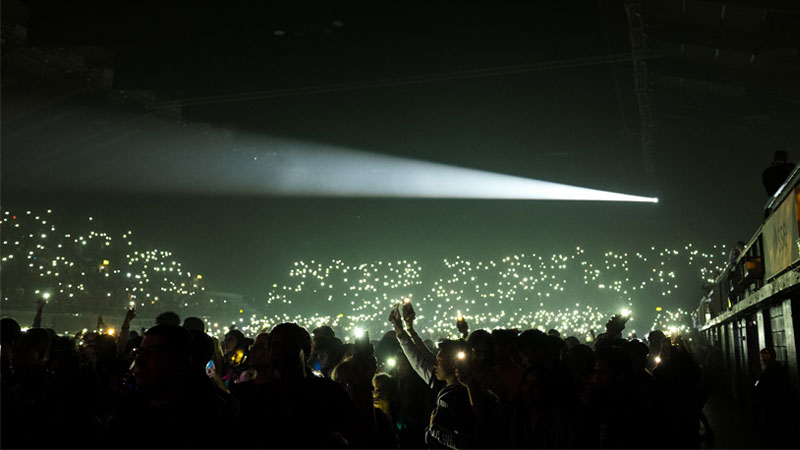 Closer to the end of Flame, we had the chance to take part in adoration; this is when we kneel in front on the Eucharist. Although I have taken part in adoration in the past, this has been one of the most powerful experiences, mainly due to the fact that there was 10,000 people there. As well as this, Britain's Got Talent finalist, Jasmine Elcock, was singing Amazing Grace.
I felt quite privileged to be representing CAFOD at Flame, as CAFOD is such an amazing charity that does so much to help those living in poverty.
Going to Flame was amazing, however volunteering with CAFOD at Flame made it feel a lot more rewarding and really heightened the experience. I would definitely recommend it to anyone who is thinking of coming along next time.