Bishop John's diary from Niger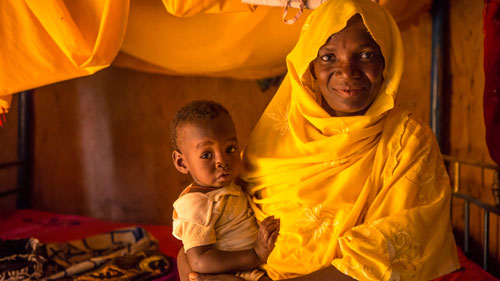 Bishop John Arnold, CAFOD's Chair of Trustees, is currently visiting Niger. He will be visiting CAFOD partners there, including our Hands On Doutchi project. Bishop John is also keen to build stronger links with the local Catholic Church. 
Hands On is a special series of CAFOD projects that allows you to support a specific community with a project. Our latest project in Bolivia is still open for new supporters. Find out more about Hands On in Bolivia
Day one – arriving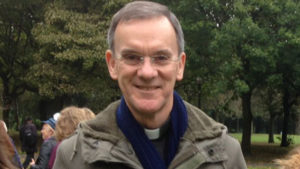 We arrived in the mid-afternoon and immediately felt the impact of 43 degrees of heat in a burning sunshine. This weather is predicted all week and I suspect it will be exhausting. But it is a very dry heat.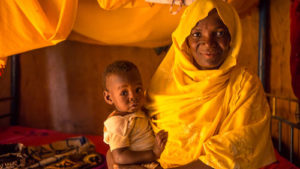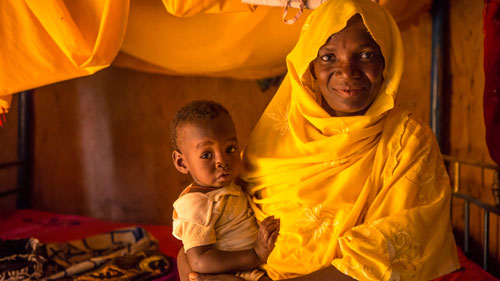 The drive into the city of Niamey took only ten minutes and the poverty of this country was all too apparent. The cars are old and battered and there are a great number of motorbikes and scooters. I noticed on the plane how the older women were dressed in bright patterned full-length dresses with matching headscarves. This seems to be very common here and certainly adds colour to the rather overwhelming monotony of the sand.
So we are here in Niger and there is plenty to be done in these few days.
Day two – exploring Niamey
The place did not seem to cool down much overnight and there is no breeze. 43 degrees forecast for today. Breakfast was a mix of fruit and, thanks to the French influence, excellent crusty baguettes. We have meetings today with CAFOD field workers and the Archbishop and will then be leaving for Dosso, a regional capital 136km from Niamey to the east.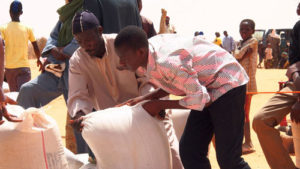 CAFOD has been here since 2005 when it came in response to a food crisis. CAFOD remained on humanitarian relief until 2012 when it was decided that a long-term development programme could be put in place. Niger was in need of all the strong components of CAFOD's work: food insecurity, malnutrition and poverty relief, disaster risk reduction, gender inequality work and health and education projects.
A food crisis in East Africa, caused by drought, lack of food, and civil war, has left millions of people facing starvation. You can help – donate now to provide food and water.
We have had quite a bit of time driving around the city. There is no doubting the chronic poverty. The Archbishop took us to see the cathedral. It is a warehouse-like building, but clearly well used and much loved. One thousand people come to Mass here on Sunday and I wish I could be here to witness it, with the deafening singing and dancing. I am hoping to celebrate Mass here on Thursday. I asked the Archbishop about his Diocese. It is roughly the size of the United Kingdom and he has just 36 priests with 14 seminarians in formation!
We set off for Dosso at 5 pm, travelling the 136km along an entirely straight road of good quality. Once on the edge of the city there were quite a lot of areas of very poor housing – just shacks. The countryside presents a different type of poverty. But there were also some villages which were beautifully tidy: no litter and everything tidy and swept.
I am curious to know more about the nine different ethnic peoples here and whether there is something in their particular traditions. And every village of any size had at least one brick or concrete building – the mosque.
I must close as dinner took a full hour to prepare and we finished at 10.30pm. We must be at breakfast at 5.45am as we have a 300 kilometre drive to our first appointment at 9 am tomorrow in Doutchi where we are to see one of the projects. A good and very instructive day.
—
Read Bishop John's diaries from days three and four – when he visited the Hands On Doutchi project
If you would like to send a message to the people of Doutchi, please leave a comment below.