Laudato Si': Imagining a better world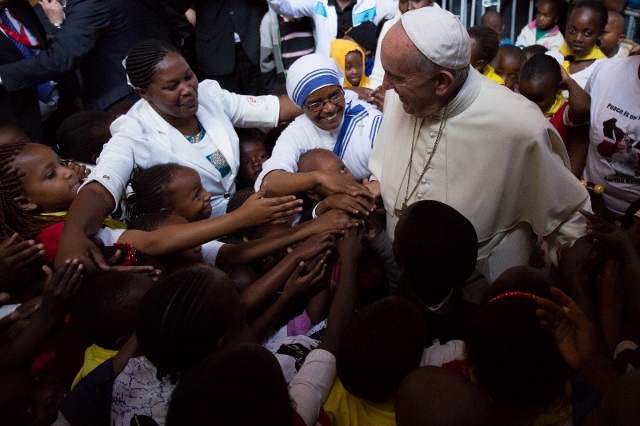 Linda Jones is Head of the CAFOD Theology Programme. On the second anniversary of Pope Francis encyclical, Laudato Si', she reflects on how we can free our hearts and minds to transform our world.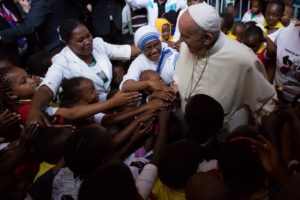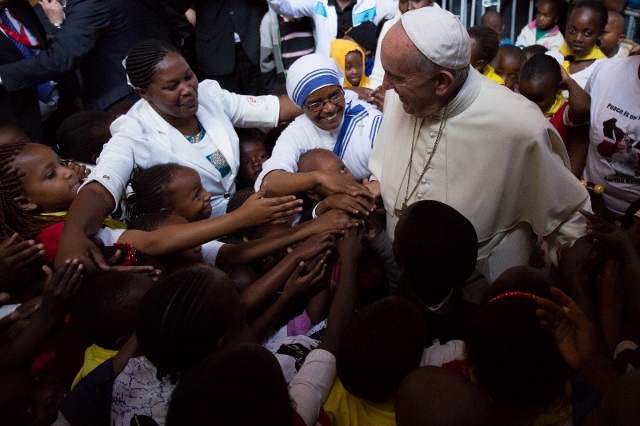 We can each imagine what the world could be like, though we might each have a very different picture in our minds. As Christians, we have a passionate love of God and our neighbour, especially neighbours who are treated as if they don't matter. We can hear the 'cry of the earth and the cry of the poor', and we long to respond.
Yet the challenges are so many, and seemingly so huge, that some of us simply find it all too much. Where do we start? Is it even worth bothering to try? Pope Francis identifies some of the biggest issues facing us in his inspiring encyclical, Laudato Si': climate change, pollution, migration, work, poverty and inequality… rapidification, an over-reliance on technological change for solutions, and more.
Download prayers on Laudato Si'
Hope, imagination and solidarity
Progress towards sustainable global flourishing for each and every one of us requires lifestyle, behaviour and system change on a massive scale. But I think we need to encourage it first on a micro scale. As the Pope says, "All it takes is one good person to restore hope!" (LS #71).
And what if that one person then worked together with a few others? These are the three first steps to change: hope, imagination, and solidarity. The creative side of our mind need not be constrained by what is, but liberated by what might be. What if, instead of giving up because it's all too much, we all took one small step alongside others?
It would help, I think, if we could start to think about change over the longer-term. There is a lot of pressure on us to deliver results quickly – perhaps it's not as bad for us as it is for a Premier League football manager! – but we are judged on results. And those results must be delivered quickly. We no longer have the luxury of time – time itself has become a luxury.
Pope Francis talks about 'rapidification' – it feels as though everything around is speeding up. And we have no time set aside for contemplation, gratitude, wonder or even rest. We are hyper-connected to each other, but it can feel as though every connection has become a demand or an expectation, rather than a spark of energy from the other that builds us up into a community.
Download our new Power to be liturgy on renewable energy
Making small steps to change
So how do we move towards bringing together a global community that is committed to change? We can't assume that sharing information and evidence – even if it's well-packaged and communicated – will bring about change in favour of those who need it most. If that were so, then we would have made greater strides towards tackling climate change many years ago!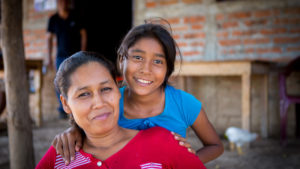 In Laudato Si' the Pope suggests that, in order to create change, we commit to dialogue, "I urgently appeal, then, for a new dialogue about how we are shaping the future of our planet." (LS #14).
Is this just a call for more talk? Could it end up as more hot air from over-heated conference rooms? Of course it could. We can all run in straight lines, convinced that we are right and that nothing needs to change, until we reach a sharp corner, where someone else bumps into us from their own straight line. The 'hit' can be painful, but it creates energy. Energy that can be used for change.
Dialogue is certainly more than just speeches from two opposing sides, even if heard in polite silence. But I also suggest that dialogue is more than just listening, it even needs more than hearing. It needs listening, hearing and taking heed. And it is in the taking heed that we begin to be moved to change.
A spirit of creativity
"While the existing world order proves powerless to assume its responsibilities, local individuals and groups can make a real difference. They are able to instil a greater sense of responsibility, a strong sense of community, a readiness to protect others, a spirit of creativity and a deep love for the land. They are also concerned about what they will eventually leave to their children and grandchildren." (LS #179)
The systems and behaviours that we have so far created and lived by are failing both the planet and the poorest. We need to work together to create something different, a way of living that really hears and heeds the cries of the earth and of the poorest. Each of us has a deep well of creativity and imagination that simply needs to be freed to respond, together with others.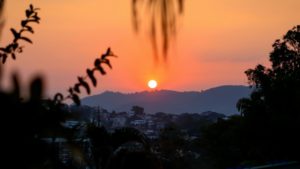 O Lord, seize us with your power and light,
help us to protect all life,
to prepare for a better future,
for the coming of your Kingdom
of justice, peace, love and beauty.
Praise be to you!
Amen.
(Extract from A Christian prayer in union with creation)