Lent 2018: When I found out about what match funding means.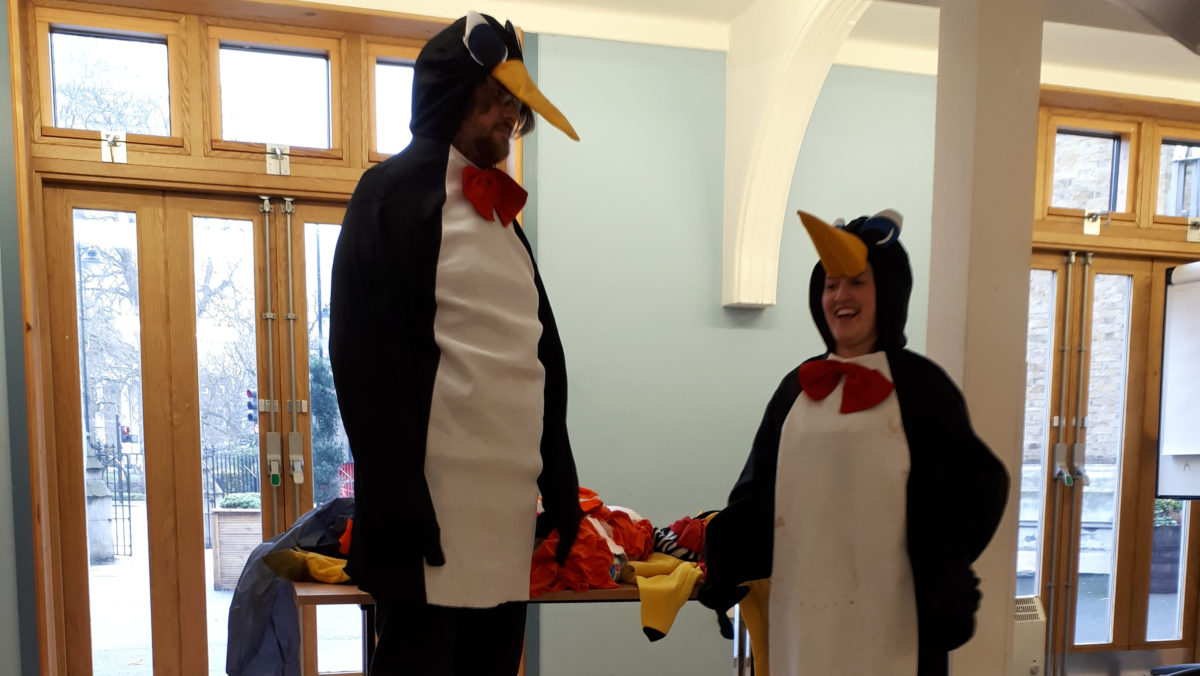 Thank you to everyone who has donated to the Lent Appeal. Your gifts will change lives around the world. And if you donated between 13 February and 12 May, the UK Government will double your donation, giving twice the number of children the opportunity to grow up healthy and strong.
Therese Wynn-Davies recently joined the Digital Fundraising team here at CAFOD. She tells us how she was amazed by the opportunity this Lent as all donations made to CAFOD will be doubled by the UK Government, and how she's getting involved with a colourful way of fundraising with her ever-co-operative colleague, Jack.
I started here at CAFOD right at the beginning of Lent, which was a great time to start. The office has been brilliantly busy with all sorts of things from dealing with donations, to Family Fast Day. It was around Pancake Day when I found out about match funding. I was really amazed, both with the pancakes and what match funding means for the people that CAFOD helps.
A couple more weeks into the role and my ears pricked up at the suggestion of 'Dress a dad day' to be held on Monday 19 March, St Joseph's day. My colleagues were talking about children dressing up their dads. I volunteered to bring in some of my stash of fancy dress outfits. Before he knew it, my colleague Jack had been nominated as a non-dad to demonstrate some of the costumes.

Where match funding comes from 
This is the fourth year that CAFOD has been awarded match funding. This is a fantastic honour and testament to the CAFOD supporters who have helped this happen again and again.
Match funding is designed to give the British public a say in how international aid is spent. The public donate to their chosen charity and the UK Government matches their donation. Doubling the donation is doubling the positive impact that CAFOD has.
Working on the maths
I will admit that I'm not great at maths but whilst eating pancakes my brain was whirring. If someone donates £10, that becomes £20. If they donate £30 that becomes £60. In fact, the donation becomes even more if Gift Aid is added. A £30 donation becomes £67.50!
It's remarkable how much a donation like this really helps the communities that CAFOD supports. You can read all out about some of the projects planned, from mother and baby units to flourishing vegetable gardens.
Doing my bit with fun-draising
If you'd like to get involved with Dress a dad day or you know a Dad who could do with being dressed up all you have to do is set up a Just Giving Fundraising page.