Facing the Beast from the East with no hot food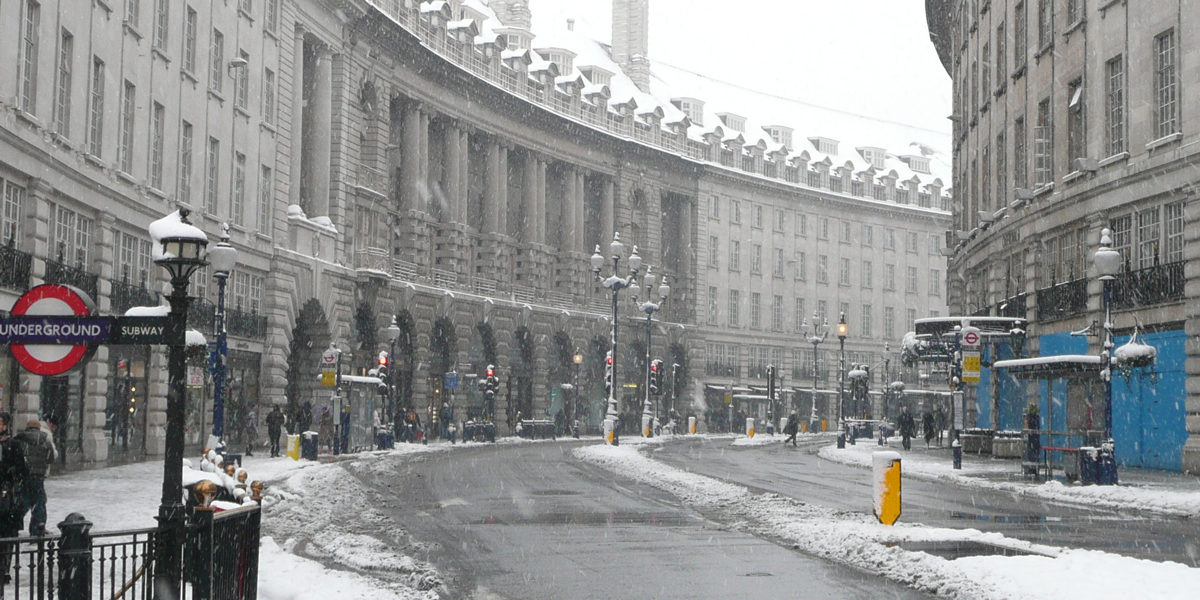 Hal and Cherrie from London based east-meets-west electronic pop group Ooberfuse have been finding sticking to their Lent Give It Up Challenge a little tricky – especially when Hal had to face the cold of the 'Beast from the East' without hot food or drinks!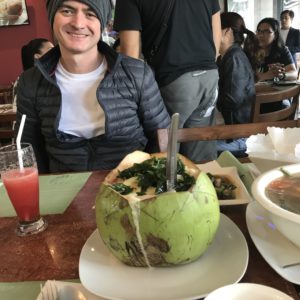 Hal: Giving up hot food and drink on the basis that it starts with the first letter of my Christian name sounded like a great idea before the season of Lent began. What I never foresaw, however, was that London would experience its coldest winter with temperatures dropping to sub zero levels.
It's a primitive instinct when you're cold to take in hot fluids and hot foodstuff. For example, nothing tastes better than a baked potato on a cold winter's night. So when the Beast from the East burst in to our lives, I was struggling with these basic instincts.
Summoning up strength
Rather than yield to them and in order to stay faithful to my Lenten #GiveitUpChallenge, I had to summon every fiber of my being, spiritual and physical, to transcend the urge to indulge in hot food and drink in search of warmth.
But every cloud has a silver lining. Whilst I strained hard to resist natural bodily appetites, I did experience an inner spiritual awakening. I found myself praying to God to give me strength to help me stay true to this challenge.
Mangoes in Mindanao, Jelly in Japan
Cherrie: For Lent I gave up food starting with the letters "ch". For me, refusing chocolates is a daily struggle. I need my sugar rush every day! So I had to find alternatives and I find myself praying more for inner strength.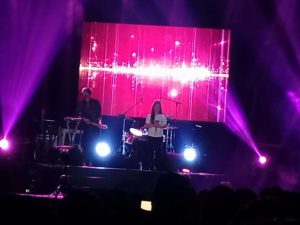 When we were in Mindanao, Philippines for an anti-human trafficking concert in early March, I turned to dried green mangoes and fried sweet bananas. Right now in Tokyo, Japan whilst writing this blog, I am eating lots of grape jelly and fresh fruit juice/shakes. So I guess one positive thing from this experience is that I am forced to look for slightly healthier sweet options like fresh fruit.
I also find myself talking more to people about why I am not eating chocolates, chicken, cheese etc. So there are more opportunities to talk to them about CAFOD and the #GiveItUpChallenge. Depriving myself of treats such as cheese and chocolates focuses my mind on why I am doing this challenge.
For some going hungry isn't a choice. Read about the reality of hunger as told by three people in Zimbabwe
Being thankful for the little things
I also find myself more thankful for small everyday things. For example, I am thankful that Tokyo has great pork katsu and so I'm not missing out too much on chicken katsu! I hope to continue after Easter to find ways to highlight the importance of helping those who are facing economic challenges and hardships in countries around the world.
Thank you to everyone who has donated to the Lent Appeal. Your gifts will change lives around the world. And if you donated between 13 February and 12 May, the UK Government will double your donation, giving twice the number of children the opportunity to grow up healthy and strong.
Match funding has finished but You can still donate to our Lent appeal.