Gospel reflection: There is no easy road to peace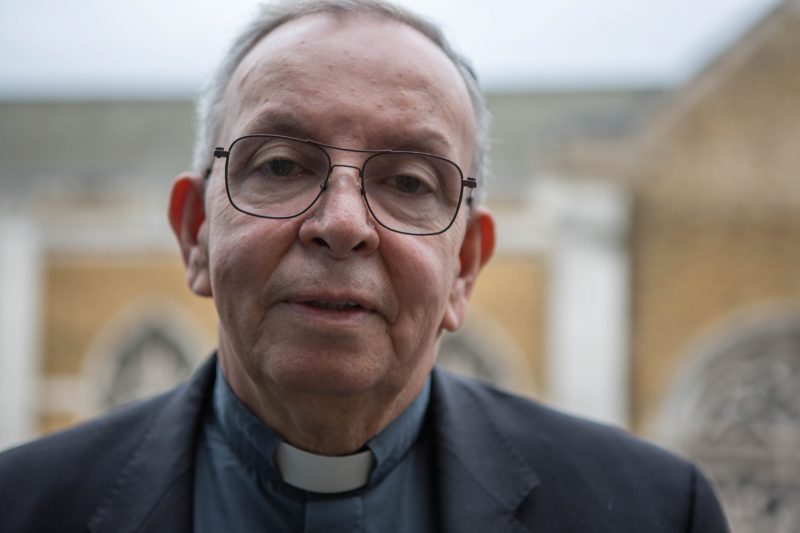 Linda Jones from our Theology team reflects on the challenges of Jesus's teaching in this week's gospel (John 6:60-69)
Based on the gospel for Sunday 26 August – John 6:60-69
"This teaching is difficult, who can accept it?"
Sign up to receive weekly reflections by email.
Most of us, including me, would do anything for an easy life. Reducing customer effort to one click is apparently the way to go in online business, to maximise your success. Otherwise we simply walk away or click through to a site that is easier to use.
At this point in Jesus' mission, many of his disciples turned away from him, and presumably went somewhere else – to someone who wasn't quite as challenging perhaps?
Monsignor Hector Fabio has been working for peace in Colombia, Latin America, for many years. He says that, though a peace agreement was signed in 2016, "It's not easy to overcome a situation like we've had. With five decades of conflict some communities have been destroyed, others bitterly divided".
More than 300 human rights defenders have been killed in Colombia since 2016.
Find out more about our work in Colombia.
There is no easy road to peace. It takes effort, creativity and the capacity to forgive. Peace, as St John Paul II said, "has to be constructed, patiently and with unshakeable faith."
Pope Francis reminds us that, "However difficult the road to peace and understanding, we must put more effort into recognising one another, healing wounds, building bridges, extending ties and mutual support."
Prayer
Loving God, we pray for Monsignor Hector Fabio and all those who work for peace in Colombia and elsewhere. May we too be peace-builders, by healing wounds and building bridges in our daily lives. We ask this in the name of Jesus, Prince of Peace. Amen.