My journey to COP24 in Poland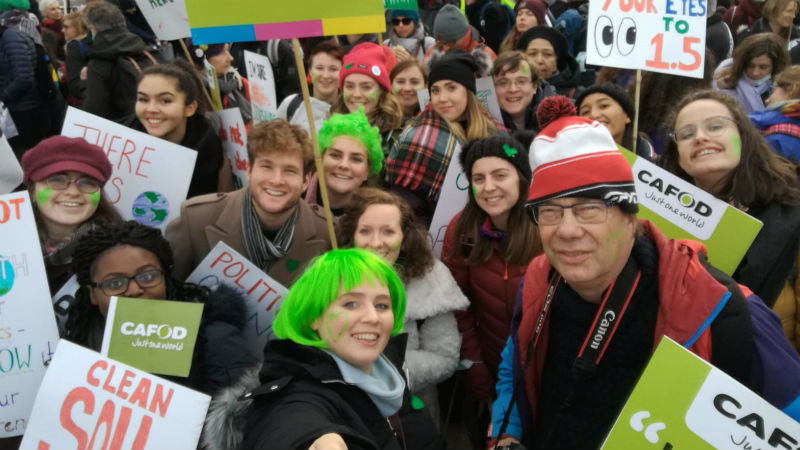 Bernard is a CAFOD Volunteer and Campaigns Coordinator in the Plymouth diocese. He recently visited the COP24 summit in Katowice, Poland alongside CAFOD staff and supporters.
We're asking the Prime Minister to commit to net zero emissions by 2045: Sign the petition
The Journey
On 5 December I put on my woolly vest, scarf and gloves and joined over 30 CAFOD staff and supporters on a 24-hour coach journey from London to Katowice. It was worth the journey time though, as I was able to attend the global climate change conference, COP24 (Conference of the Parties to the United Nations Climate Agreements).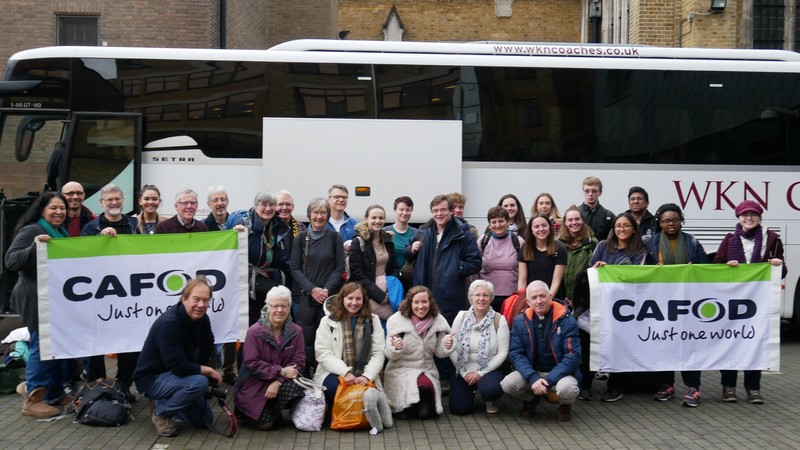 We travelled to Katowice to march with hundreds of other people who care about the environment. We wanted to impress on the COP24 delegates that the increase in global temperature must be kept to below 1.5C, and that to make this happen net emissions of greenhouse gases must be reduced by 2045. The most significant greenhouse gasses are carbon dioxide, mainly produced from burning fossil fuels, and methane mainly produced by mass-farming of cattle. These are all products which we can use less and lower the use of.
Why we need change
While we were in Katowice, we also took part in events organised by CIDSE (an umbrella organisation of Catholic agencies in Europe and North America). They taught us a lot about climate change as well as the measures we need to push our government to pursue on our return to the UK.
Climate change is undermining the work that CAFOD is doing to relieve poverty and hardship around the world. Our faith requires us to love one another, and we cannot do that by behaving in a way which is harmful to others (as well as ourselves and our descendants). The Bible also tells us that we must cultivate and care for, protect and preserve the planet (Pope Francis, Laudato Si, para 67).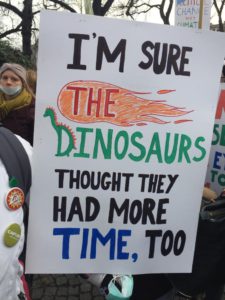 The 423 million people who are most vulnerable to the impacts of climate change are already living in extreme poverty. That is more than the populations of the USA and the UK combined. Joseph Moeono-Kolio, climate activist in the Pacific told CAFOD:
"Rising sea levels erode our coastlines and homes. Extreme weather keeps destroying our infrastructure. Rising acid levels in the ocean are ruining our coral and fish stocks. I could go on and on."
A report in October 2018 looked at the effects of not restricting the increase in global temperature to a 1.5C increase, rather than 2C as originally agreed. Without limiting this increase the implications are devastating for many countries, particularly developing countries. Loss of land, homes and livelihoods are now an imminent risk, leading to greater numbers of people forced to leave their homes and seek refuge in neighbouring countries.
Act now
Current UK policies would reduce net emissions of greenhouse gases by 80%, but this recent research has pushed CAFOD to create a new campaign urging a UK commitment to net zero emissions by 2045. Unless our government takes urgent action, we will not keep the global temperature increase within the 1.5C limit.
I urge everyone to help make this become a reality. Sign the petition and ask the Prime Minister to commit to net zero emissions in the UK by 2045.
Bernard White
CAFOD Volunteer/Campaigns Coordinator, Plymouth diocese