The power of a Birth certificate – a World Gifts update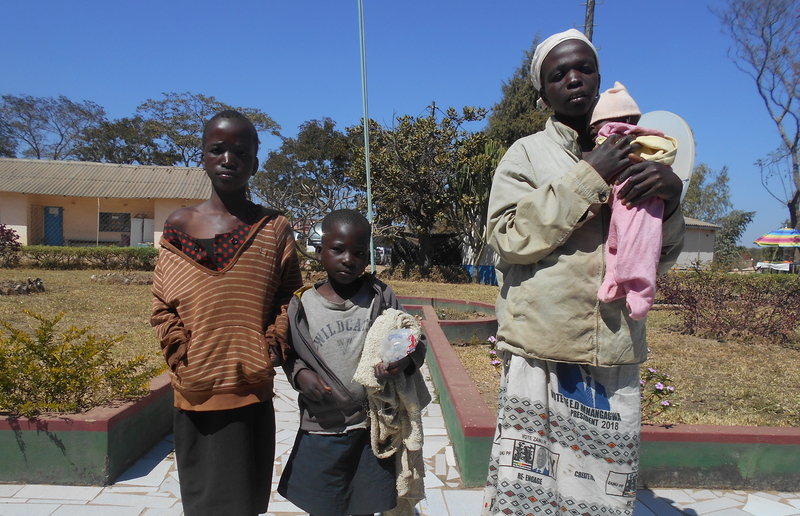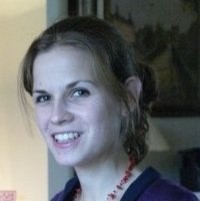 Rachel works for CAFOD. Here she reflects on how meeting Katy, a CAFOD Gapper, helped her to discover the power of a simple birth certificate, and inspired her to create a new, very special virtual gift for CAFOD's World Gifts collection that will help babies and children around the world.
The importance of a birth certificate
A birth certificate. Every person needs one, it shows our citizenship, lets us get a passport – it tells the world who we are. And I think that here in the UK, we take this simple legal document for granted.
But for people living in poverty, perhaps in rural areas, where babies are born at home, it is often forgotten. And a child without a birth certificate faces problems.
In Zimbabwe, children without a birth certificate cannot go to school, take exams, apply for an ID card, vote, travel, nor access many other basic essential services.
You can buy a Birth certificate World Gift so that a child can go to school
I've worked in fundraising for years and am always eager to hear about how donations help. Katy, who recently travelled to Zimbabwe on a gap year trip with CAFOD, told me about the terrible and long-lasting impact of growing up without a birth certificate.
Katy said, "Children around the world continue to grow up without the basic human right of an identity."
This startling comment gripped me.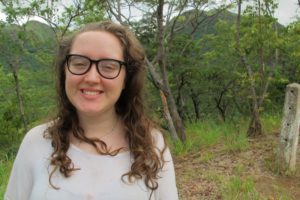 When we are born, our birth certificate is our passport to life. One child wasn't even able to play football with his friends, because he didn't have a birth certificate to prove his age. Through Katy's story, I learned that without one, your basic human rights are limited, your dignity is stripped away and your opportunities scarce.
How CAFOD helped Chipo and her children
I was inspired to find out more about the project she spoke so passionately about. So, I contacted our Zimbabwe office in Harare and asked for some more information about the programme. They told me about Chipo and her children.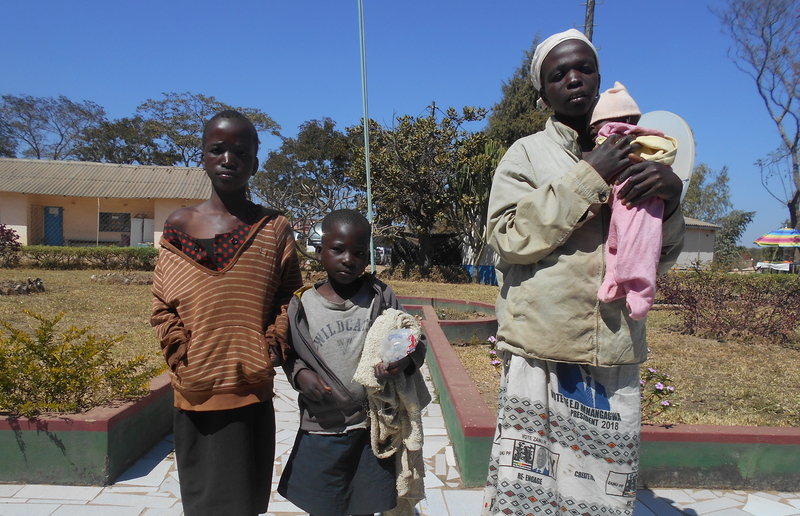 Chipo, a 25-year-old mother living in poverty had no birth certificate herself, so could not legally ask for the birth certificates of her three children. Chipo and her children are among thousands of children  in Zimbabwe to be delivered at home with the assistance of a traditional midwife. This meant they didn't receive a birth certificate. Without this, Chipo has already faced a lifetime of problems for herself, never mind her children, when trying to register for school or even find a job.
If not done at birth, acquiring a birth certificate requires lots of travel, paperwork and – crucially – money, making it even more difficult for people living in poverty.
We worked with the village leaders to request birth certificates from the registry. Working together, the application was confirmed and the whole family were issued with their birth certificates.
These birth certificates were Chipo's passport work and her children to school, exams and jobs. Their lives truly have been transformed by the opportunities a simple birth certificate grants them.
A new World Gift
To help more families like Chipo and her children, I was delighted to be able to create a Birth certificate virtual gift for our World Gifts range this Christmas.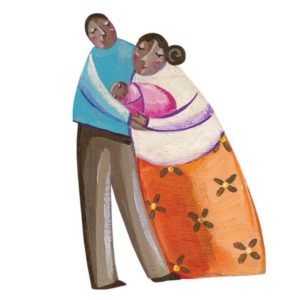 Katy shared my enthusiasm: "I think it is fantastic that there is a World Gifts Birth certificate. A gift that will change lives. The gift of a birth certificate is unique as it is a necessity to living a full life with the ability to achieve anything! With the country in turmoil people need to be reassured of their human rights and this is certainly a step in the right direction."
For just £25, this unique charity gift can help make a difference to children in Zimbabwe and across the world. Why not put aside £1 a day during Advent and give the gift of a Birth certificate to someone special this Christmas?