Lent: Making space for daily reflection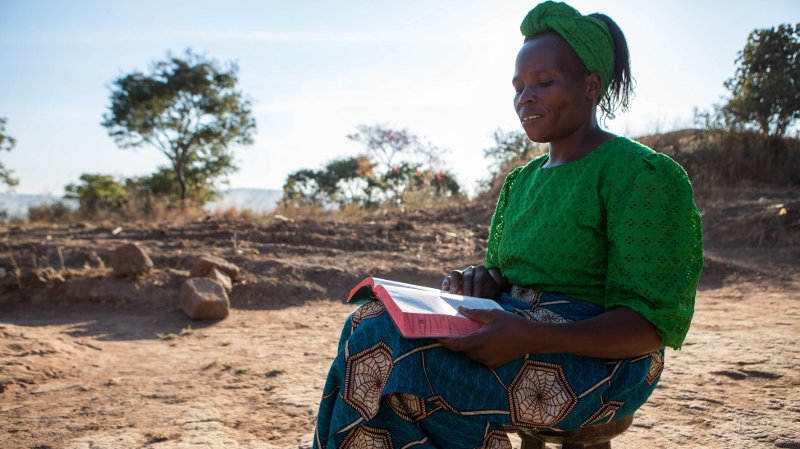 Nalini Nathan, who coordinates our work with supporters, reflects on the challenge of making time for daily reflection throughout Lent. This year she has been following the CAFOD online Lent calendar, and here she shares her thoughts.
I have a confession to make… Over the last 20 years I have never been able to commit to a daily Lenten reflection for the entire 47 days; in fact, I often forget within the first week.
I tend to remember for the first day, forget on the second, remember on the third, remember again perhaps one week later and then within two or three weeks I've completely given up.
So, as you can imagine, when Lent loomed on the horizon and I was faced with this challenge once again, I was a little bit hesitant. I wasn't convinced I'd be able to manage it.
Make time in your life for daily reflection with the Lent calendar
Day by day
With the help of a daily reminder on my computer, and with a commitment not to start my work until I've clicked on the calendar reflection, I've been trying my best for a little over a week now to make the time for daily reflection.
Here's what I've learned:
Day 1: It's Ash Wednesday. Reading the reflection gave me a deep sense of calm. I know I should have expected it to, but I was surprised that the calm feeling lasted more than five minutes and actually was with me throughout the day.
Day 2: A busy day so it was good to be reminded of the bigger perspective – and it only took two minutes to read.
Day 3: I grudgingly clicked on the calendar, but it was completely worth it. I found this reflection on International Women's Day very empowering.
Day 4: It's the weekend, and no reminder at my desk this morning meant I forgot to read the reflection.
Day 5: On this First Sunday of Lent I resolved to read two reflections to make up for the one I missed the day before.
Saturday's reflection was about new beginnings and starting anew which inspired me to try again. It felt very timely.
Sunday's reflection about Mahinur in Bangladesh was incredibly thought provoking.
Day 6: I'm loving these reflections, they're becoming an essential daily reminder.
Day 7, 8 and 9: I read these reflections a bit late and all in one go, rather than fitting them in each day but I'm glad I did still read them. They helped to give me a bigger perspective and remind me of what's important in life.
Making time to reflect
I can highly recommend the online Lent calendar. There's even a children's version and one for young people too. It's definitely been a good experience to spend the time reflecting on the Scripture and the world around me.
Download the children's Lent calendar and the Lent calendar for young people.
For the first time I think I might be able to keep this commitment. Nine days done, just 38 more to go. Wish me luck!
No promises, but I think I might even sign up to the weekly email reflections to keep me going after Lent.
Sign up to receive weekly reflections on the Sunday gospel straight to your inbox.