Life in the bullseye of climate change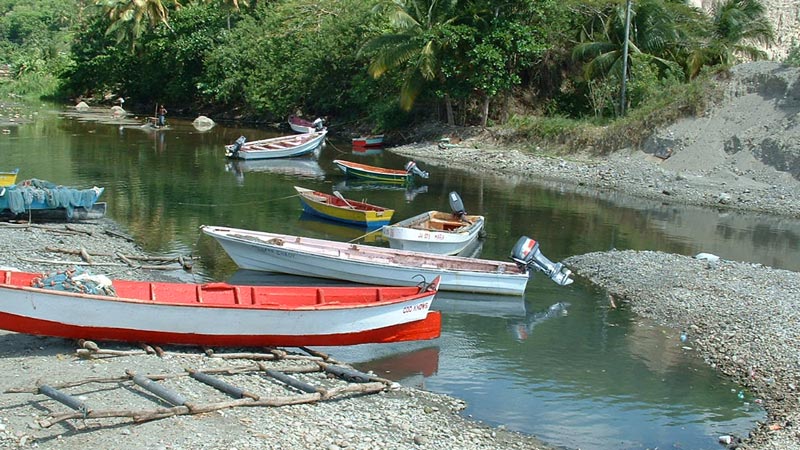 Sarah George is a CAFOD volunteer who moved to the Caribbean with her family as a child. She describes how, after going on to work for the Department of Fisheries in St Lucia, she saw the effects of climate change first hand.
At the age of seven, I was 'exported' from the sleepy village of Mayfield near Tunbridge Wells in Sussex to the Caribbean island of St Lucia. My Dad took up a job there, so in 1970 my family packed up our belongings and headed out over the Atlantic Ocean by ship.
I remember the night we arrived. The strange sounds, the star-studded sky and the hot, humid air – it was so different from everything I had known before.
This beautiful, vibrant island was to become my home and to etch its way deep into my heart. It led me to a career in marine conservation and fisheries management – a career that started off small and locally-focused, but took me to all corners of the world to raise awareness of the particular needs of small island states in this rapidly changing world.
From small island to tourist haven
In 1979, St Lucia gained its independence from Britain. It became one of the smallest countries in the world, with a total area of only 617 sq km.
Initially, the island's economy boomed thanks to a lucrative export trade in bananas to the UK and Europe. I got a job as a young fisheries assistant at the Department of Fisheries. It was a wonderful place and time to work.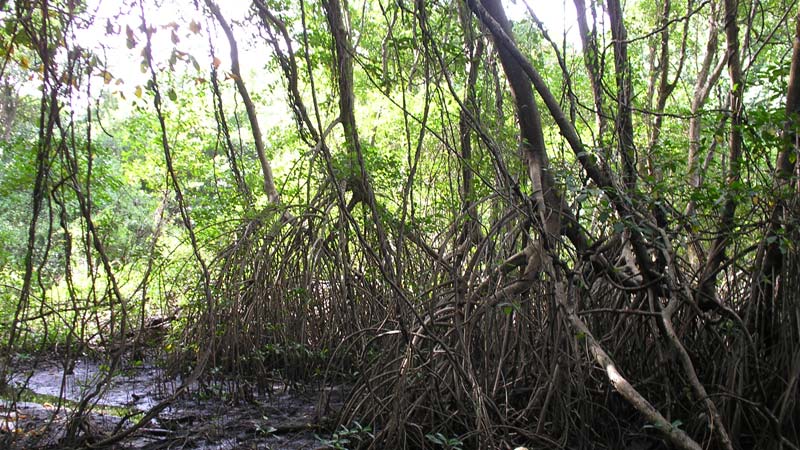 We busied ourselves discovering and cataloguing the island's natural marine and coastal resources, which included:
diverse coral reefs
swaths of healthy seagrass beds and mangrove forests
crystal clear waters
healthy lobster, conch and sea urchin fisheries.
Once globalisation and free trade requirements kicked in, former colonies like St Lucia lost their special access to EU banana markets and had to find other ways to create much-needed jobs and foreign exchange.
With its rugged, volcanic hills, beautiful beaches, warm coastal waters and rich natural and historical heritage, St Lucia then turned its focus to tourism, including the cruise ship sector and all-inclusives. With a population of just over 177,000, St Lucia hosted a whopping 1,218,682 visitors in 2018!
Increasing pressures
Tourism has brought many benefits, but not without environmental and social impacts, including:
millions of air miles
increased water and fuel consumption for electricity and transportation
mounting levels of rubbish
large-scale imports of food, building materials, equipment and other goods.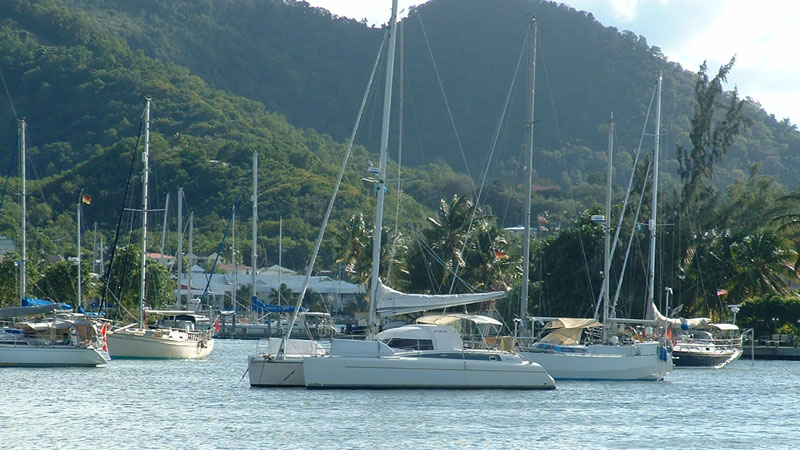 However, tourism is not the only sector bearing down on St Lucia's vulnerable natural ecosystems and species.
The increasing need for housing, agriculture, roads and other infrastructure has meant a loss of some of the island's forests, mangroves and other wetlands. There has been increased soil erosion and coastal siltation. Reefs and seagrass areas are under stress and coastal fisheries have been on the decline.
This situation is made worse by the effects of climate change that, year on year, bring the Caribbean more frequent and intense hurricanes and other heavy rainfall events. Hotter air and ocean temperatures have brought longer droughts and a number of unwanted visitors in the form of invasive species like the lionfish and overwhelming amounts of sargassum seaweed.
Witnessing action on the climate crisis
Pope Francis' words of hope for Our Common Home
How people's lives are changing around the world because of climate change

A vision of the future
So, in the face of climate change, some of the world's smallest countries must find affordable and feasible ways to achieve economic and social development despite the diminishing ability of the land and its natural resources to support human growth and development into the future.
St Lucia has come up with a plan called 'Saint Lucia's National Adaptation Plan' (2018-28) – NAP for short. If nothing is done within the decade, the NAP predicts these problems will pose a real threat to not only St Lucia's development and economic growth but the very lives of St Lucians.
As air and ocean temperatures rise and weather systems become more extreme, St Lucia is likely to face:
water shortages and poorer quality fresh water for use in homes, agriculture, hotels and businesses
lower levels of agriculture and fisheries production
land degradation (as higher sea level rises brings saltwater inland and soil is washed away by heavier rainfall)
damage to reefs, rainforest, mangroves etc, and loss of biodiversity, including many rare, endemic and endangered species
more frequent and more severe flooding and storm damage in coastal and low-lying areas where most of the islands towns and sea and air ports are located
greater risk of landslides
more frequent and severe outbreaks of food-borne and mosquito-borne diseases
heat–related illnesses, particularly for the very young, the elderly and others most vulnerable
loss of touristic appeal and a poorer quality of life for people living in St Lucia
loss of life, livelihoods and property.
Urgent action is needed if the island is to be able to reduce the levels of risk to key sectors like water, agriculture, fisheries, infrastructure, natural resource management, education, health and tourism.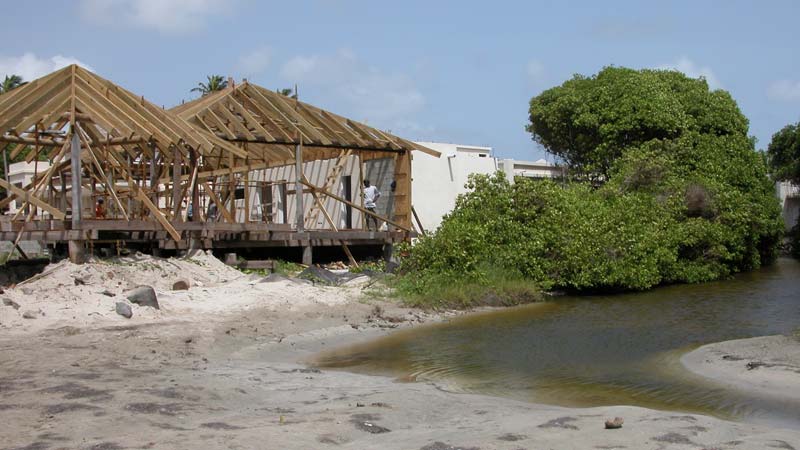 St Lucia, like other Caribbean states, must take action to adapt quickly so that the natural systems and the economy can become more resilient to climate change.
We must all take action now
A key part of the 10-year plan is to attract the funding needed. Much will have to come from international assistance programmes and from developed countries around the world, which are indeed the main contributors to the world's greenhouse gas emissions.
St Lucia is also playing its part to reduce its comparatively small carbon footprint by investing in renewable energy – wind, solar and geothermal – and encouraging local industry, businesses and homes to improve their energy efficiency. These will improve the island's energy security and help to lower its fuel import bill.
But what St Lucia really needs is strong, swift action by the developed nations of the world to reduce greenhouse gas emissions and within a timeframe that keeps global temperatures from rising more than 1.5C. This is not an easy task but, without it, small islands like St Lucia will struggle to survive.
---
On Wednesday 26 June, thousands of us will meet our MPs in the streets around Parliament in CAFOD's mass lobby on climate change. Together we will create a noise that can't be ignored.