Putting faith into action in schools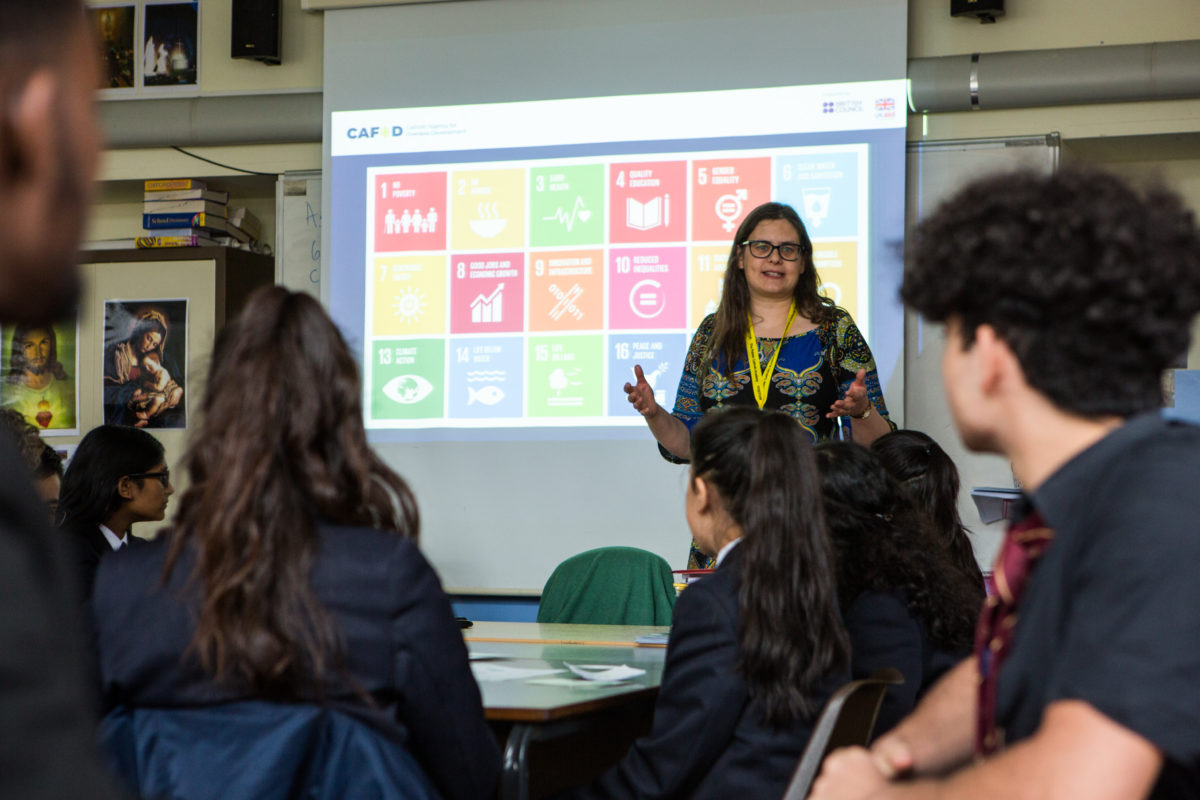 Susan Kambalu is Secondary Inset Coordinator at CAFOD. Here she shares how her experience of working with young people has helped her develop new courses as part of the Connecting Classrooms Through Global Learning programme, supported by the British Council.
Young people never cease to amaze me. They are creative, resilient, innovative, compassionate. An example of this was when I visited a primary school in Nyanga, Zimbabwe. The pupils were motivated by love for their community. They were improving the environment by doing simple things like picking up litter and by transforming that rubbish into useful objects like bins, bags, hats – and even a hygiene lab!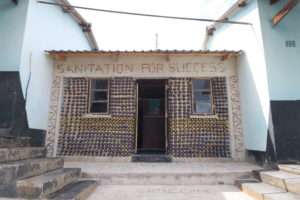 The school was part of a CAFOD-supported local programme called "Sanitation for success". They had a health club that had come together to build a beautiful hygiene lab to give children practical lessons on hand washing and other vital health and hygiene messages. The children had designed the lab themselves using discarded plastic beer bottles.
Explore our resources to inspire young people in school, parish or youth groups
New teacher training course
It is precisely this sort of creativity, ingenuity and stewardship that I have had in mind as I have been writing a new teacher training course called Connecting to the world: successful school linking. As CAFOD's coordinator for professional development in secondary schools, I'm privileged to have opportunities to share this sort of experience with other teachers. I've been inspired to hear how children, young people, teachers and chaplains are putting love for their neighbours and their planet into action.
Many schools have links with overseas schools or are keen to set up these links. Supported by the British Council, CAFOD is sharing good partnership principles that will lay the foundations for setting up equitable and mutually beneficial links in future based on joint curriculum learning. We will be encouraging teachers to develop joint projects, inspired by the example of schools like this one in Nyanga.
Find out more about putting faith into action through our Connecting Classrooms Through Global Learning CPD
As a former religious education teacher, I have lived and worked overseas and I have visited CAFOD partners in the Andes and Zimbabwe. I have long been convinced that we need to listen and learn from one another. The creativity, resilience, innovation, determination and cooperation I have witnessed inspire me today.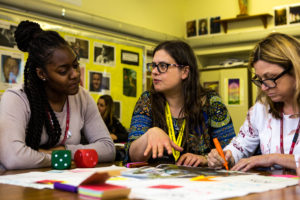 Being able to share some of my favourite activities and tools, inspired by my international colleagues and our overseas partners, is life-giving. Interactive days, featuring resources that support critical thinking as well as learning more about the world's "common plan", the UN 2030 Agenda for Sustainable Development, have been both enjoyable and challenging. Seeing the enthusiasm of teachers sharing how they plan to implement the ideas back in school, then hearing the feedback of the impact these activities have on students and their work, is invigorating.
This course is part of the Connecting Classrooms Through Global Learning programme, which is run by the British Council. The new programme offers a wealth of support, which includes helping schools find overseas partner schools and providing funding for reciprocal teacher visits.
Teaching young people about global issues
One of the teachers who has attended our school linking course is Stephen Whelan from St Edward's School in Hampshire. "Global issues should be the beating heart of a Catholic school. It's what our ethos is about," says Stephen.
Young people are looking for opportunities to put their faith into action. Global learning makes Catholic education come alive in the classroom. Understanding faith in action is what makes it worth coming to work in the morning.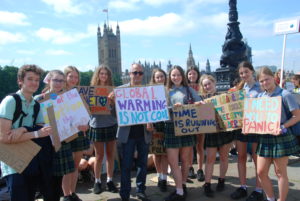 CAFOD is also offering a course that will provide guidance and tools for running a young leadership course in school. Other training days will focus on enriching the whole life of a school through reflecting on care for our common home and exploring the Sustainable Development Goals, which aim to end global poverty and protect the planet. Each course has been inspired by our partners overseas, whether sharing their stories or drawing on activities or strategies that they use in their own work.
This new academic year, whether you are a primary or secondary teacher, an NQT or a senior leader, I hope that you'll put signing up for one of our courses on your "to do" list. The children I met in Zimbabwe built a classroom; this year, bring the world into your own classroom.