Gifts for girls: a World Gifts perspective
Becky Such, from World Gifts, reflects on the new gifts she has created this year and how they highlight the struggles of women living in poverty.
I should emphasise that I was raised on the idea of girl power. The Spice Girls might not have been the first to come up with the phrase, but they did instill it in my heart. Let me be clear, the gifts I have worked on this year have yet to feature a pop band and there is a distinct lack of pink!
In all seriousness, women around the world live in poverty. As a girl, you are less likely to go to school and therefore learn a trade and ultimately an income.
In some cultures, if there is a choice between educating a son or daughter, a son will be chosen every time. Women are expected to stay at home and look after the family rather than contribute to the household income. They often have less rights and are more at risk in times of change in their communities.
At CAFOD, we work all over the world helping women and girls to learn new skills and empower themselves to earn money and improve their lives. These new World Gifts are just a few examples of this.
The gift of learning
Change a woman's world highlights how much an education and the chance to earn an income can mean to a woman. Using self-help groups women are coming together to establish small businesses. Not only does this help to give a woman her own income, but it improves her sense of self-worth and can improve how other members of their community respond to women being employed.
The case study for this gift was particularly inspirational, just seeing the impact the group had on Nafas Gul and her family.
Being your own boss
Help a hardworking hairdresser is another example of helping women who missed out on an education receive training so that they can earn an income and save towards a better future. This gift consists of everything a newly trained hairdresser needs to set up their business.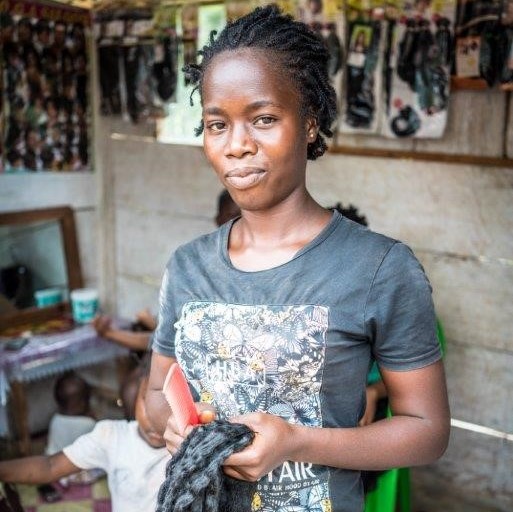 After receiving this help Victoria in Liberia felt free:
"I feel good, I am independent now. I do not depend on anybody for income to take care of my son and me."
Finding independence
The sewing kit is another entrepreneurial gift, with an inspirational woman bringing it so much to my attention. "I couldn't do anything. I never knew how to help myself," were her heartbreaking words about life before her training as a seamstress.
This gift provides a basic sewing kit for a newly trained seamstress, everything they'd need to get started in their business. As someone who dabbles in arts and crafts myself it seemed like an appealing gift. I'm lucky enough to practise these skills as a hobby, but for Lucelia in Liberia this training and kit were a lifeline.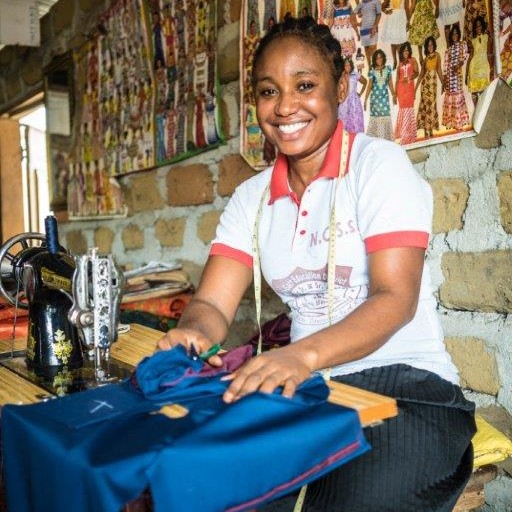 From feeling totally powerless the training and sewing materials transformed her world:
"I have a skill now, I'm independent, I can do everything on my own."
Stand up for women's rights
Last, but by no means least, is a Home for life. In some places, women have no rights to their marital home. So if their husband dies, they and their children can be thrown out on the street, sometimes even by the deceased's family.
This gift pays for legal fees to prove the widow's right to remain in the family home with her children. A home means a roof over their heads in times of need, and the land that often comes with it is a source of food and income.
When Garmah received this help from our local experts she was filled with relief at the security that remaining in her own home gave her.
"God sent redeemers to fight for my land rights. I am overfilled with joy," she said.
Girl power might have struck a chord with me in the 90s, but for women all over the world opportunities at equality are few and far between. I hope you are as inspired by some of these gifts as I was in choosing them.
Together, we can help women and girls in poverty realise their potential and change lives.