Reaching out with art in an emergency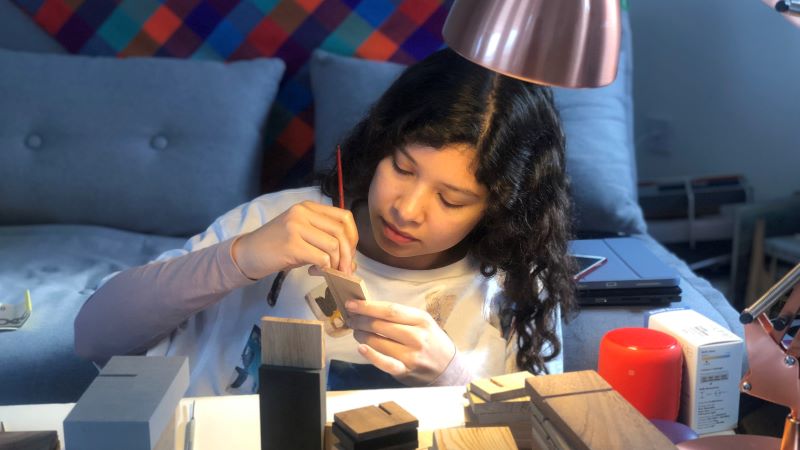 Artist Luisa Rodriguez is fundraising for CAFOD in an innovative way. When Hurricanes Eta and Iota struck Central America late last year, she responded by using her skills to create pieces of art that are being sold to help support emergency response work.
I am a Honduran artist and have been living the UK for some years now. As an artist, I like to initiate projects such as this fundraiser.
Find out how you can support Luisa's fundraising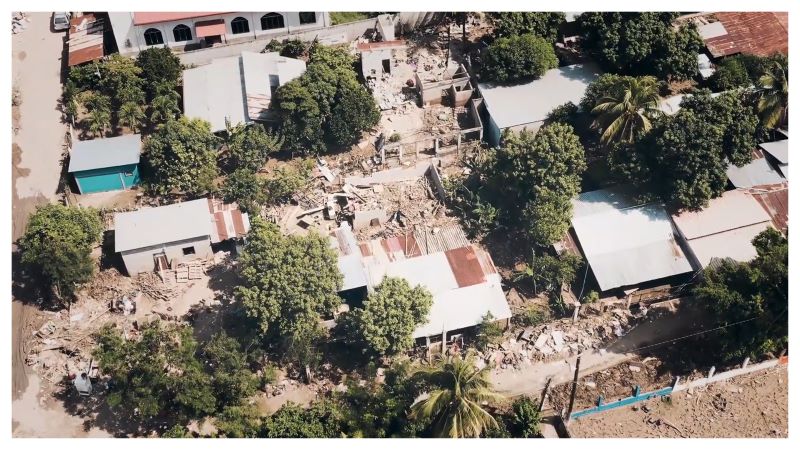 Last year was difficult for most people. That is why I was even more affected when in November 2020 two hurricanes struck Central America, causing great damage, especially in Honduras. Hurricanes Eta and Iota both hit in a matter of days. The resulting devastation can only be compared to another hurricane which hit the country about 20 years ago, from which the country had not fully recovered. These two hurricanes only aggravated the struggle Honduras finds itself in since the start of the pandemic.
Watching all this from a distance, I decided to help in the best way I can using my skills. My artistic work is influenced by the spontaneous and improvised nature of the architecture from my own cultural background. Although these are often fragile I try to promote the inventiveness and resourcefulness of that lifestyle. Prompted by all this I was determined to support the works CAFOD are already doing in the area. I will be dedicating a month to create small artworks that I will be offering as gifts to people who decide to support the fundraiser with donations.
Join CAFOD's Emergency Response Team to be there whenever disaster strikes
Three inspirational pieces of art
There are many options to choose from, all which derive from a previous artistic project. One is a special digital postcard with the image of a work of art, which can be saved on devices. The other one is an abstract image of a cityscape created for an edition of exclusive prints using a risograph, which employs soy-based inks on recycled paper. The third option is a small sculpture of small pieces that can be stacked together in the form of a puzzle to create the representation of an urban block. The wooden pieces are all off-cuts of from a previous project.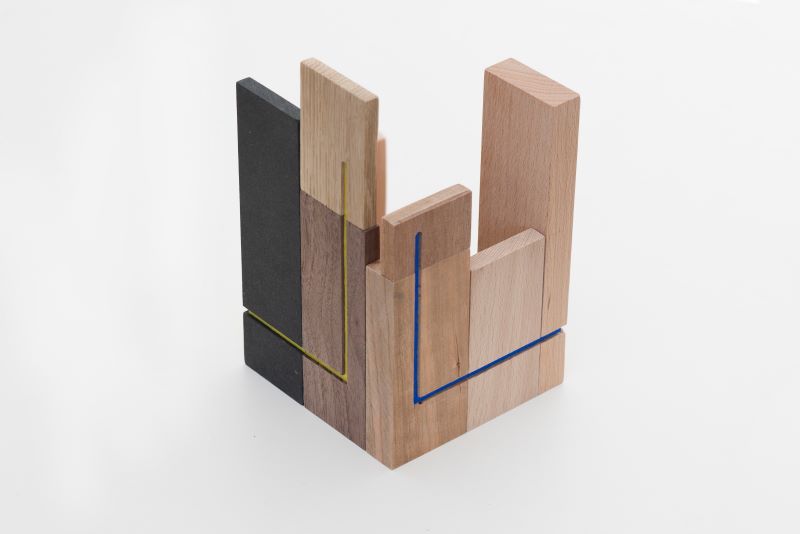 The prints have been created with the special help of Lena Yokoyama, and the sculptures with the assistance of Julian Leedham. Both are exceptional creative artists in their own fields who are very conscious about the environment and wished to show their support towards this cause. They have also created their own pieces, specially for this cause, and all profits will be donated.
My sincerest hope is that those who are able make donations or otherwise share the purpose behind the fundraiser. With a couple of gift options, I hope that people feel that they have not only helped but are also left with a special memento. I plan for this to be the first fundraising event for Honduras as I continue to be inspired by a fragment of a Laudato Si prayer: "the poor and the earth are crying out".
Support Luisa's fundraising and receive your own piece of art